FREE Standard Shipping on orders $150+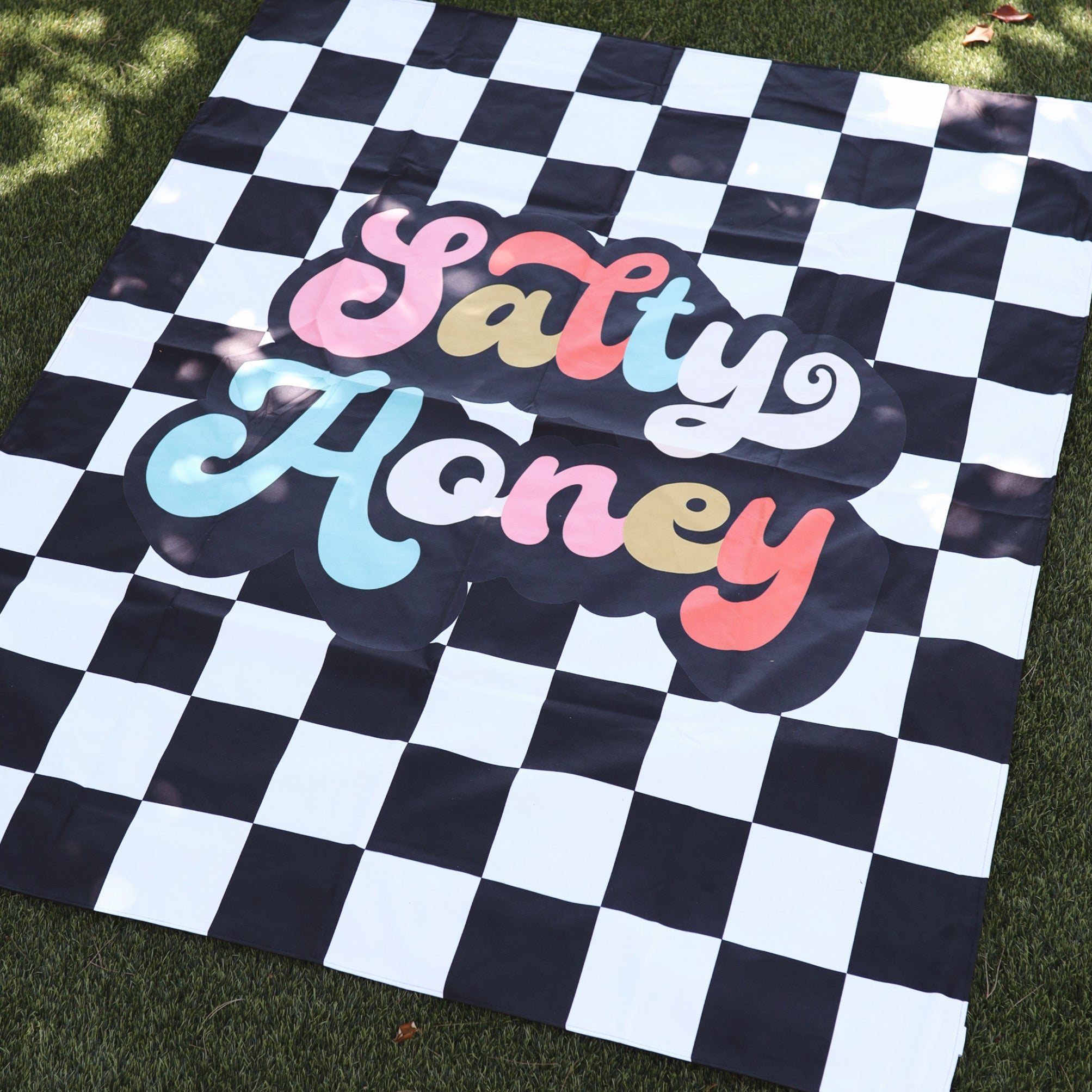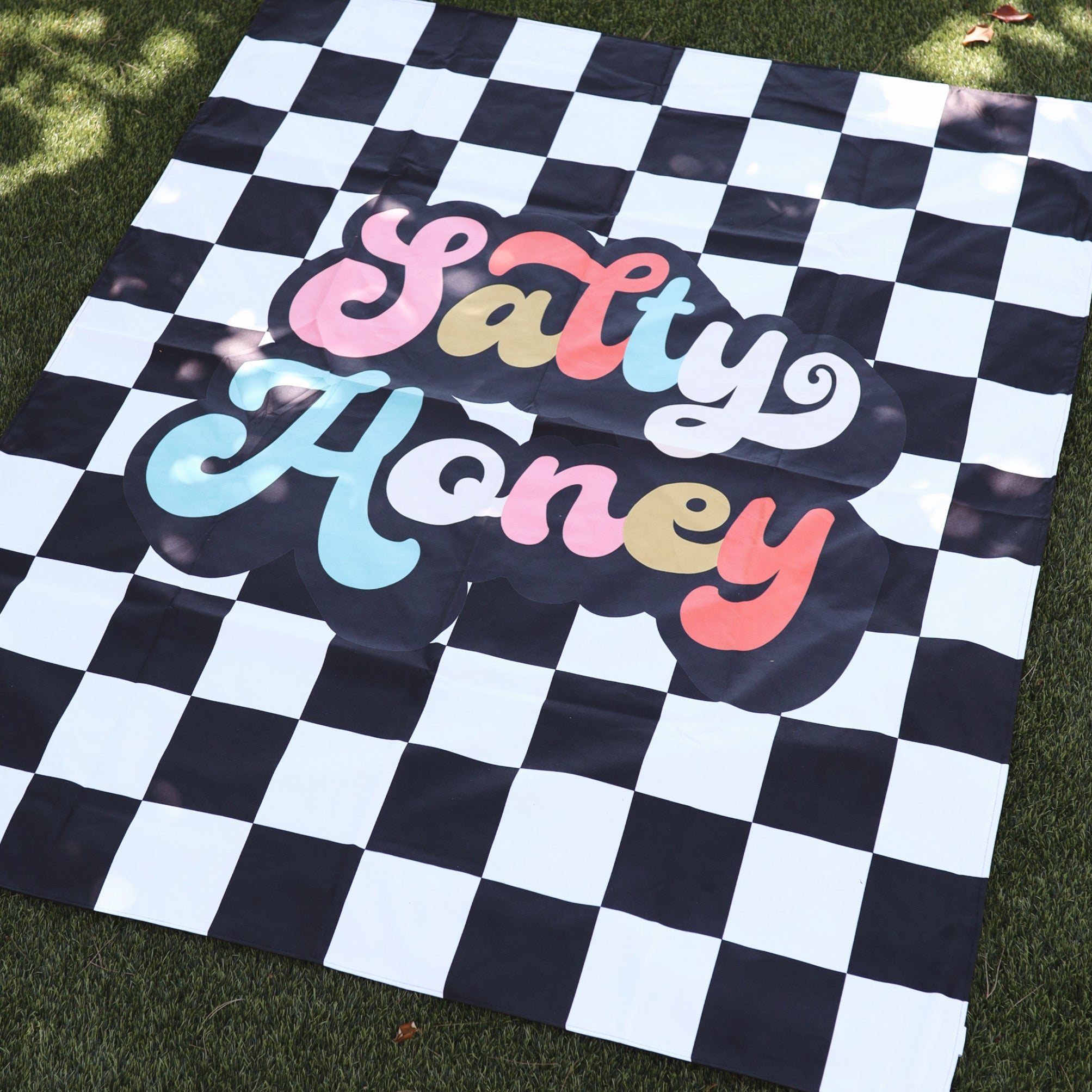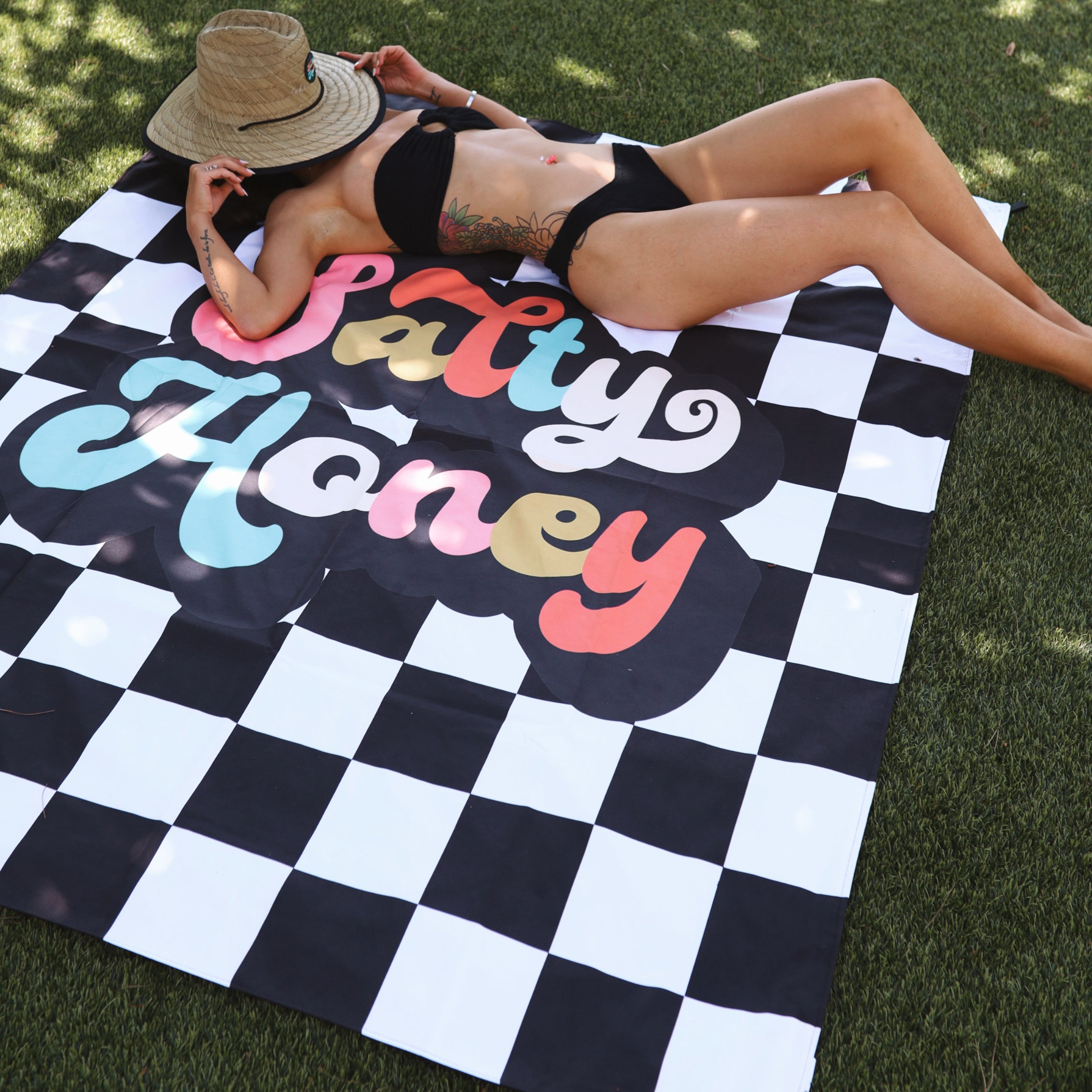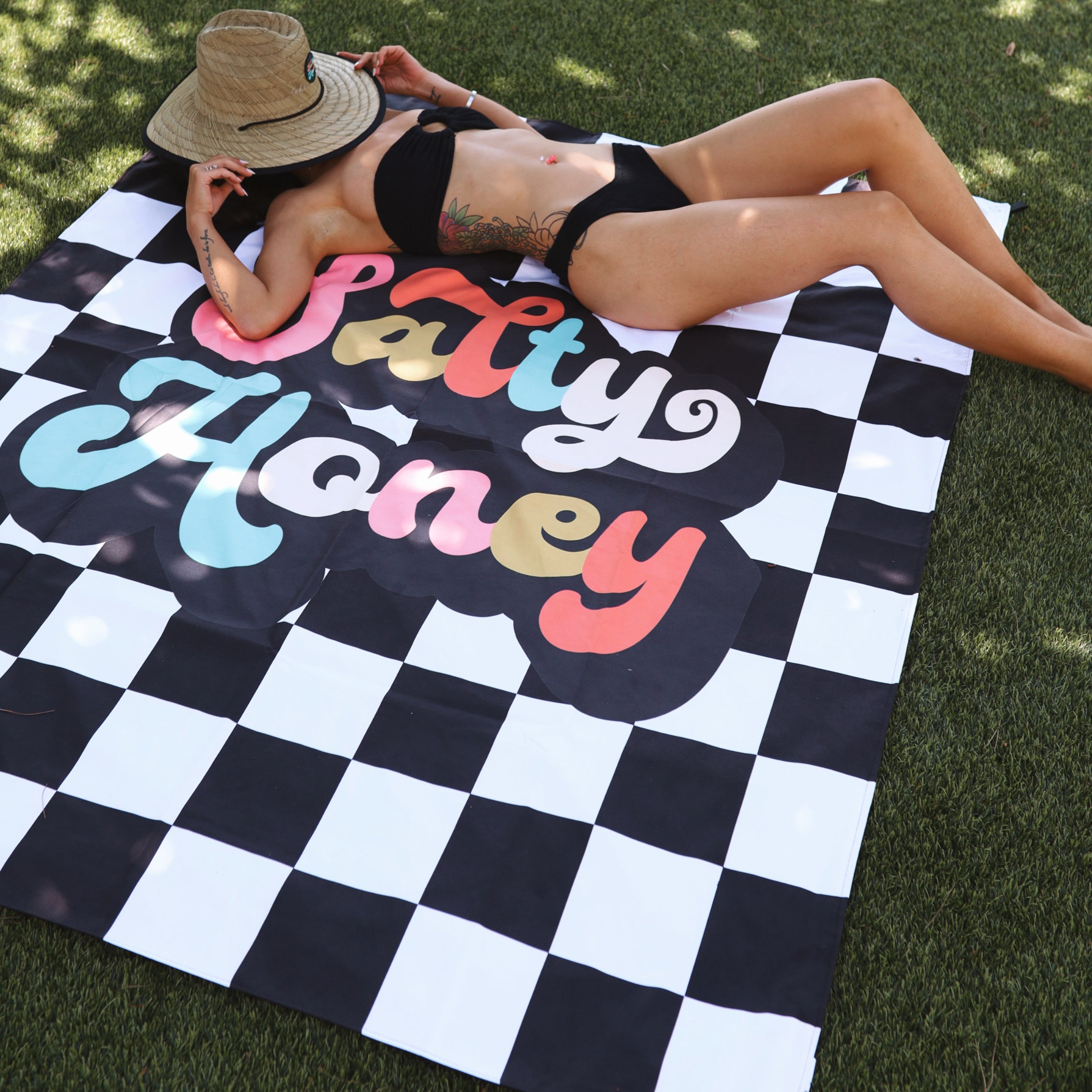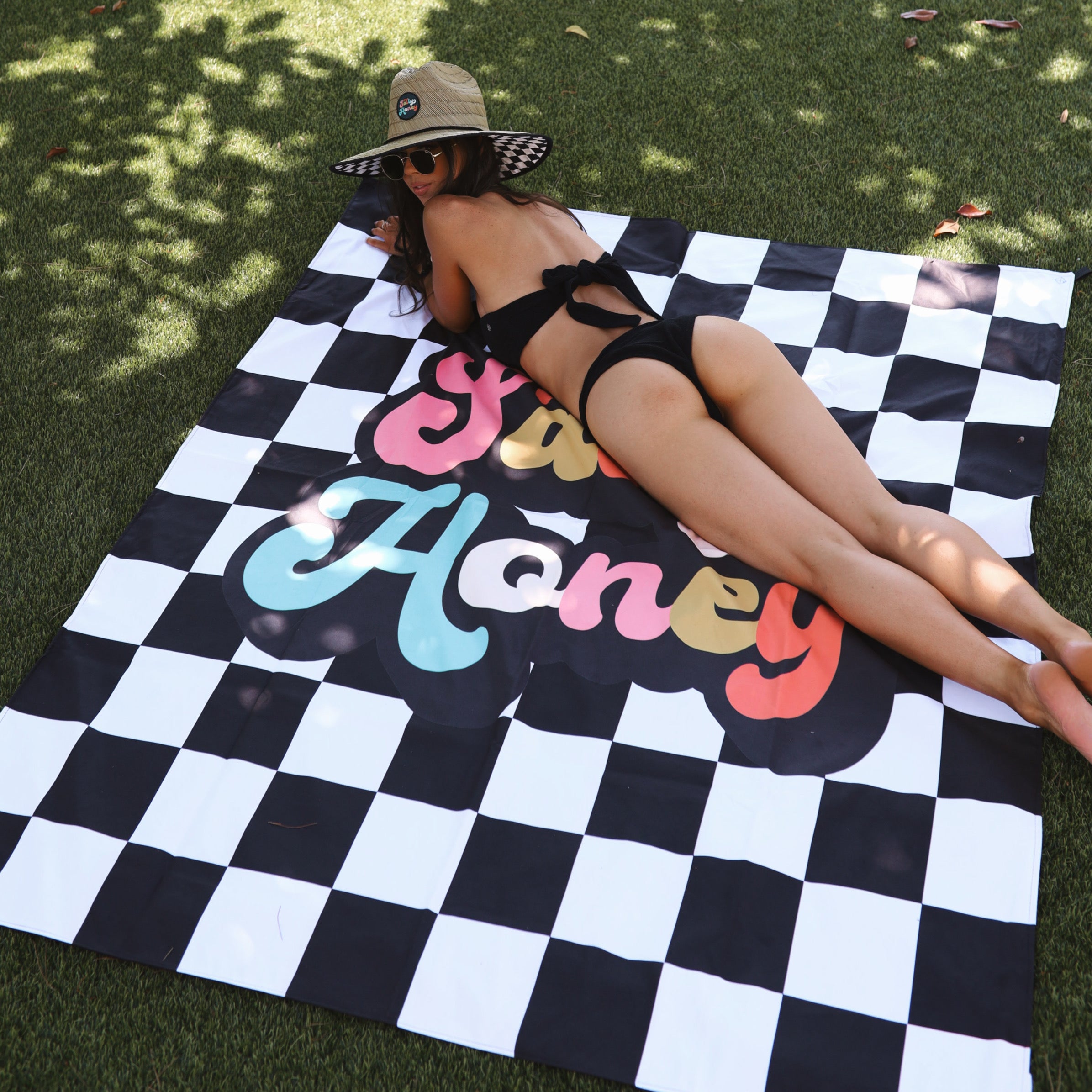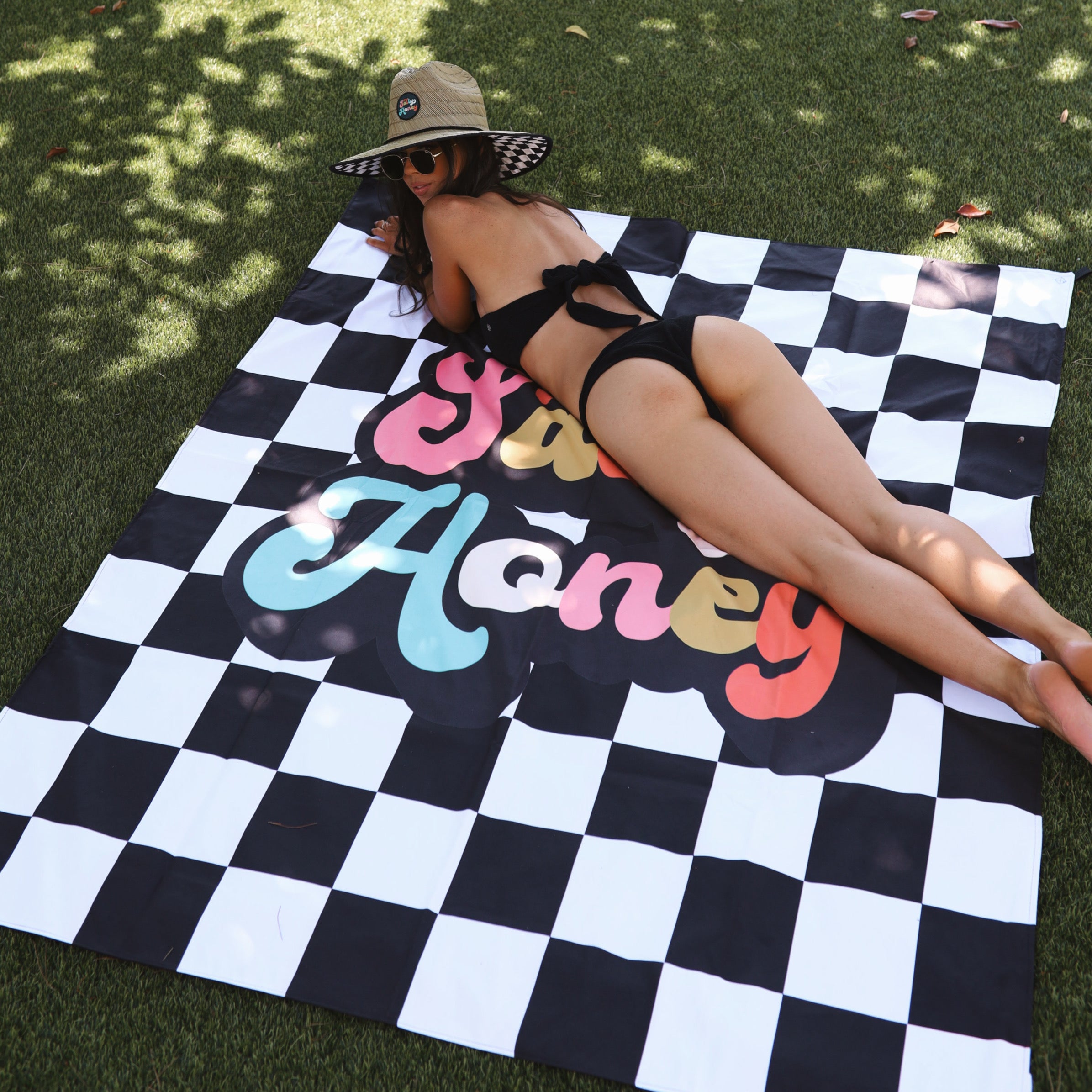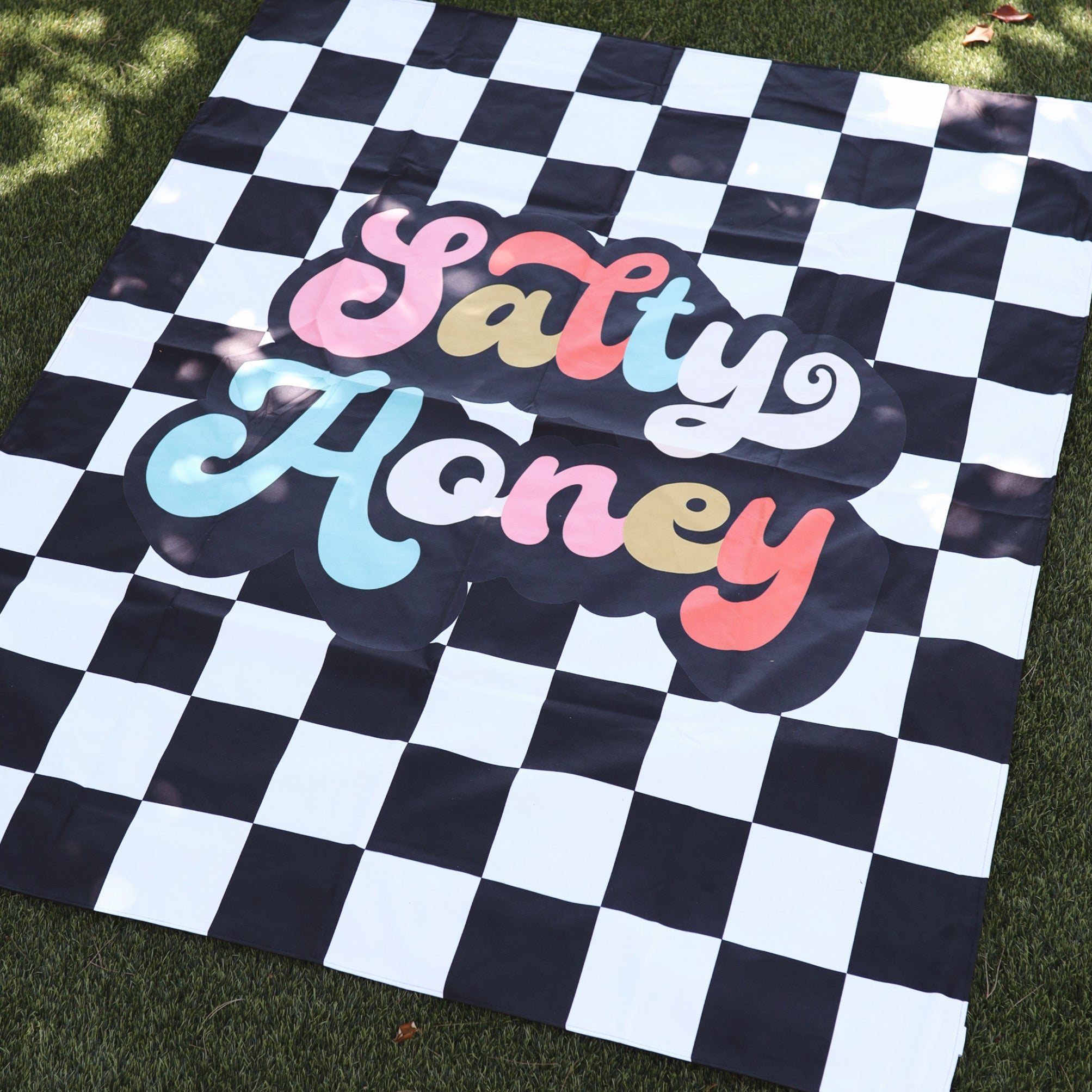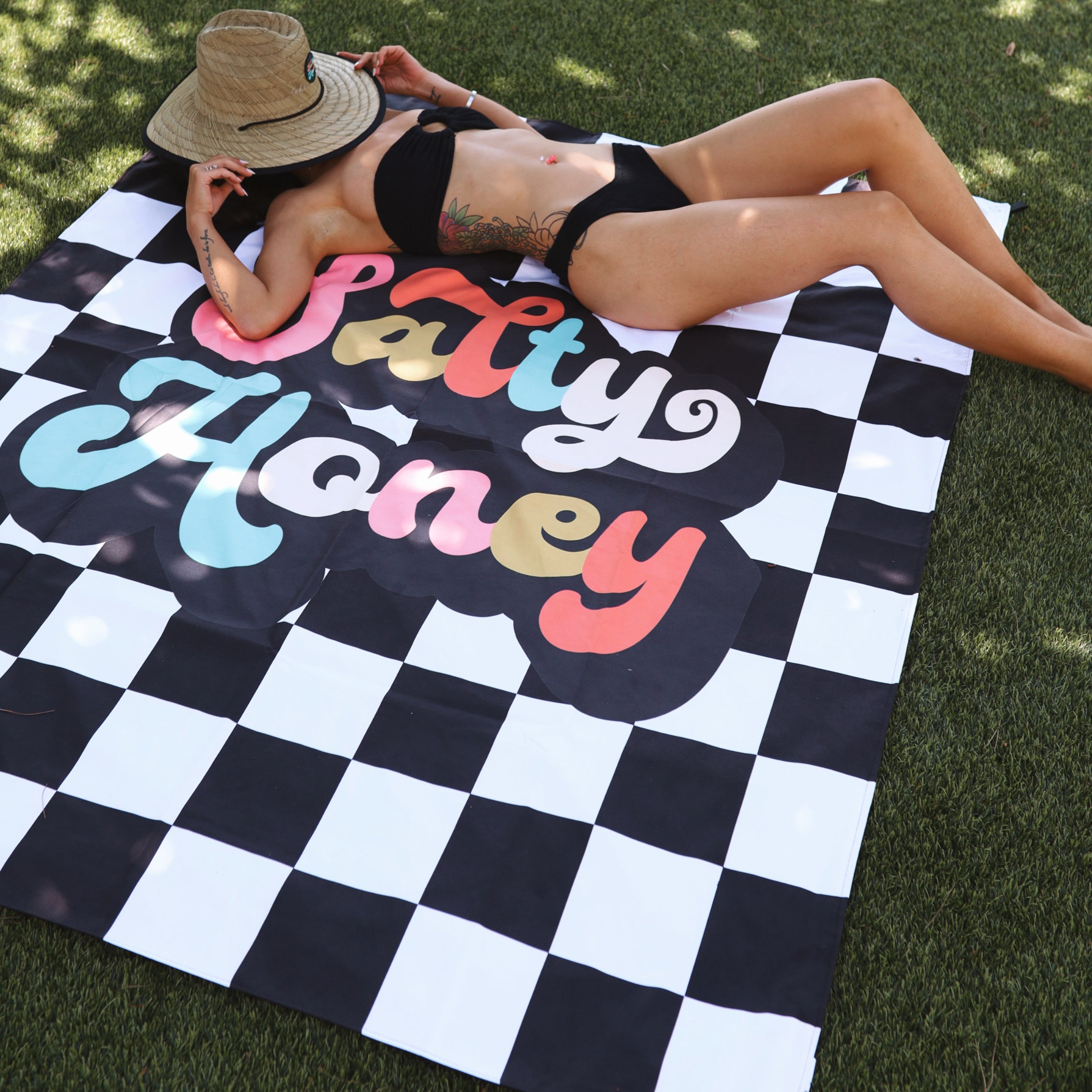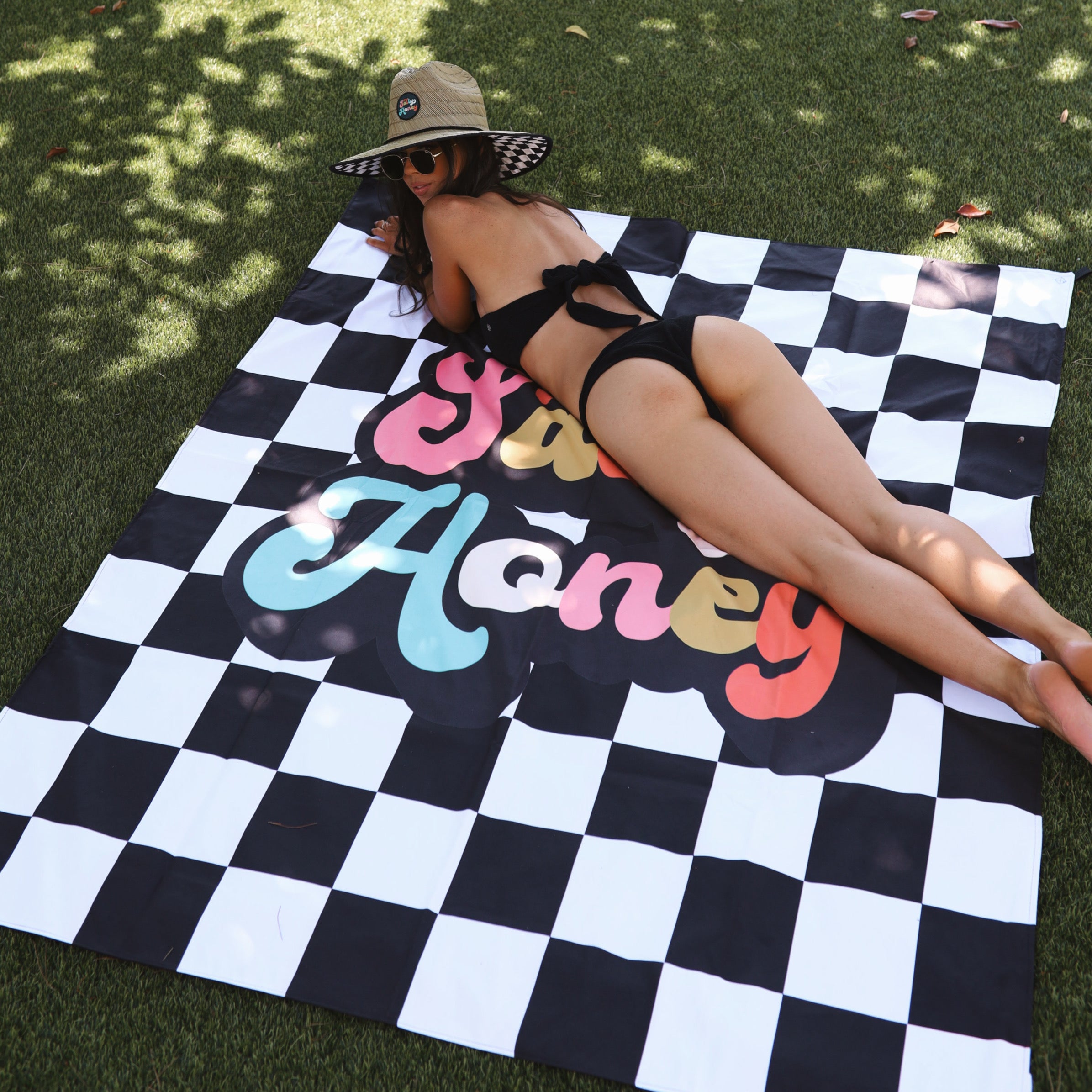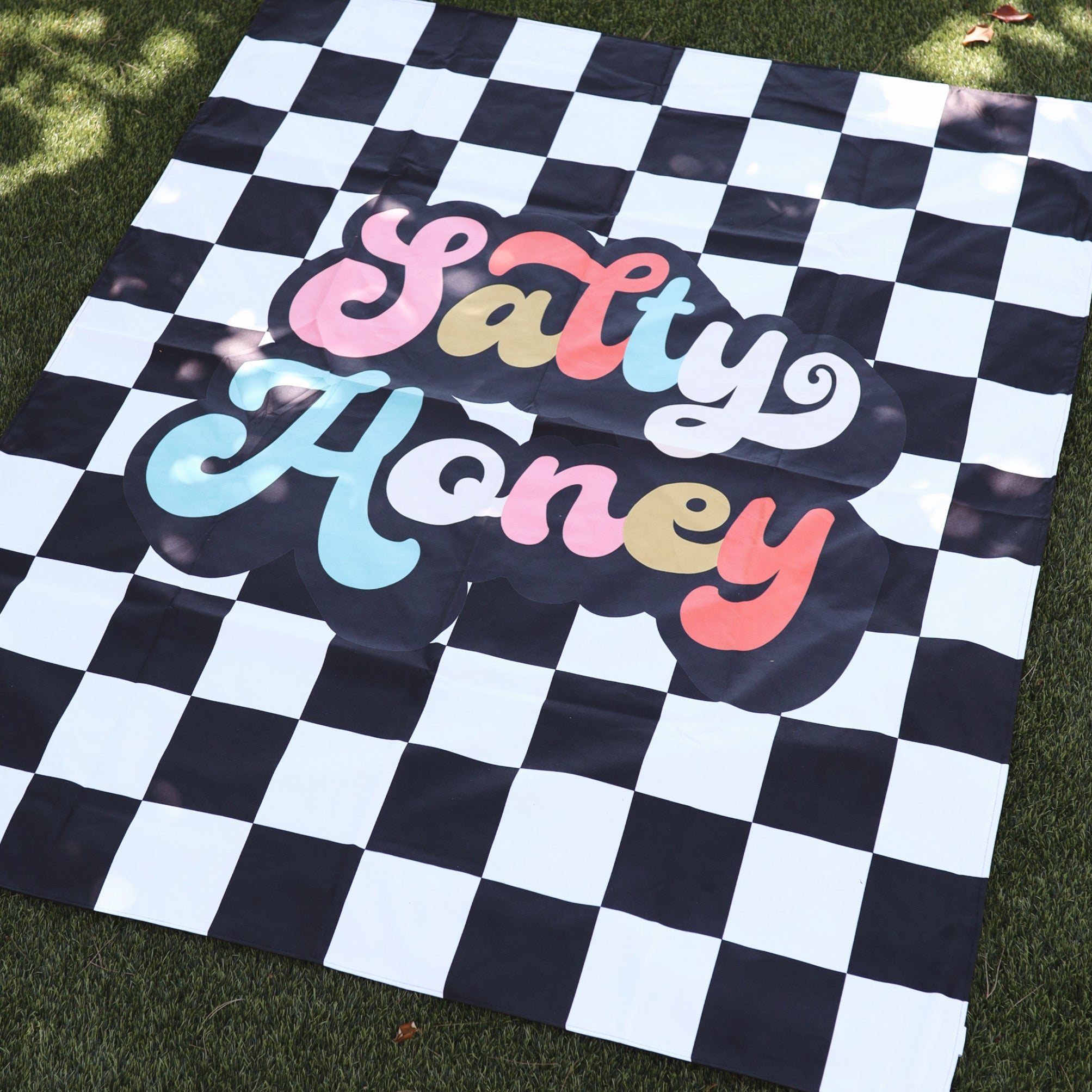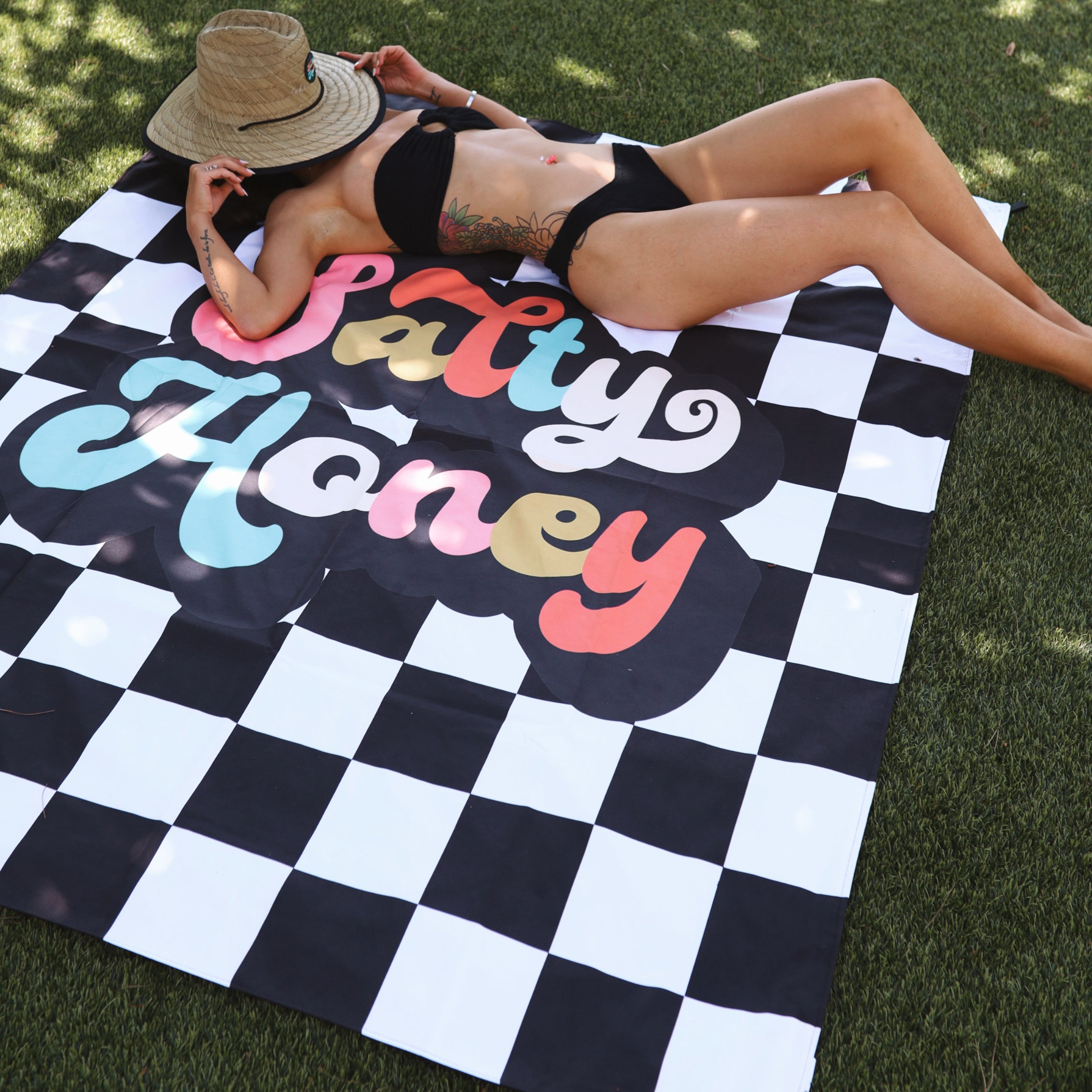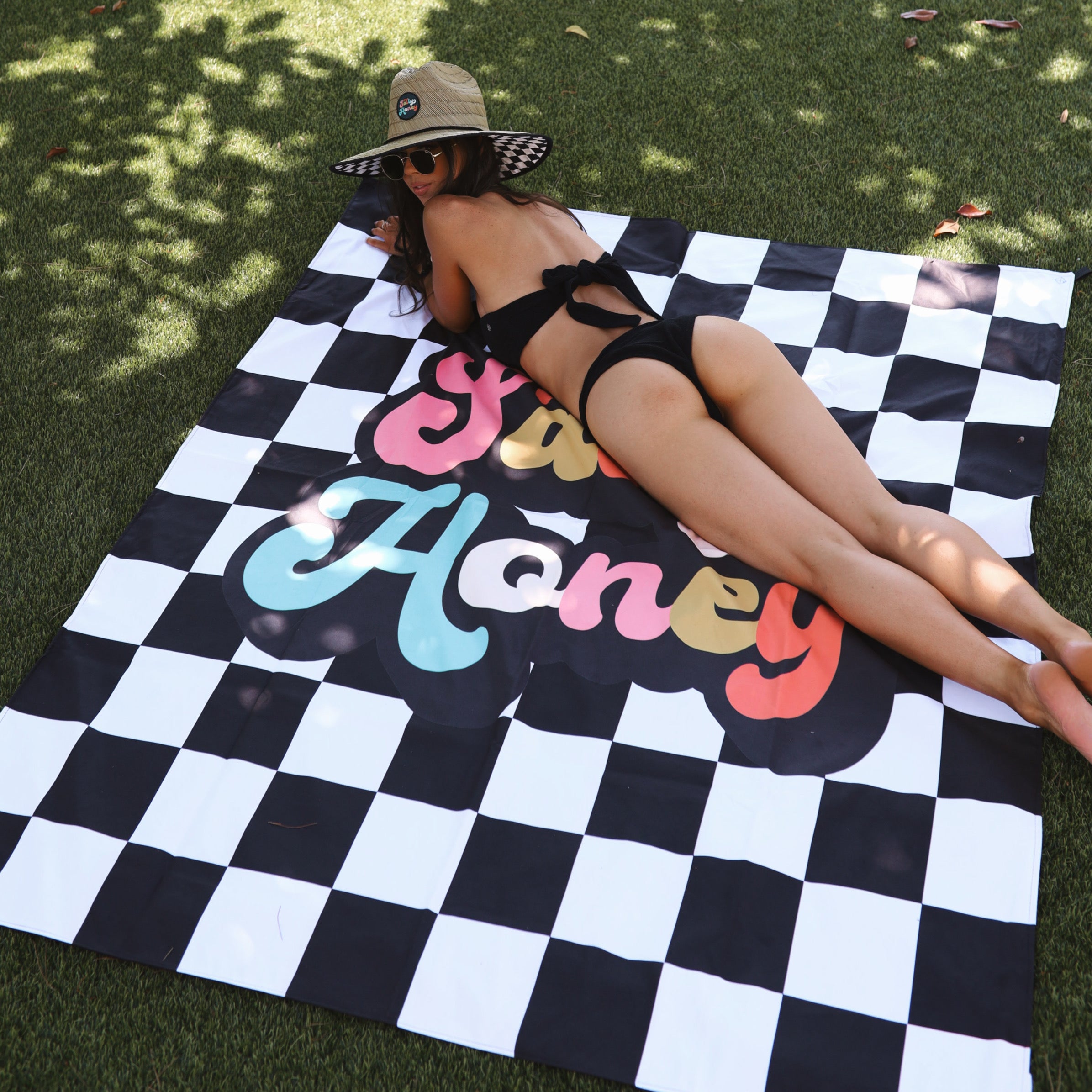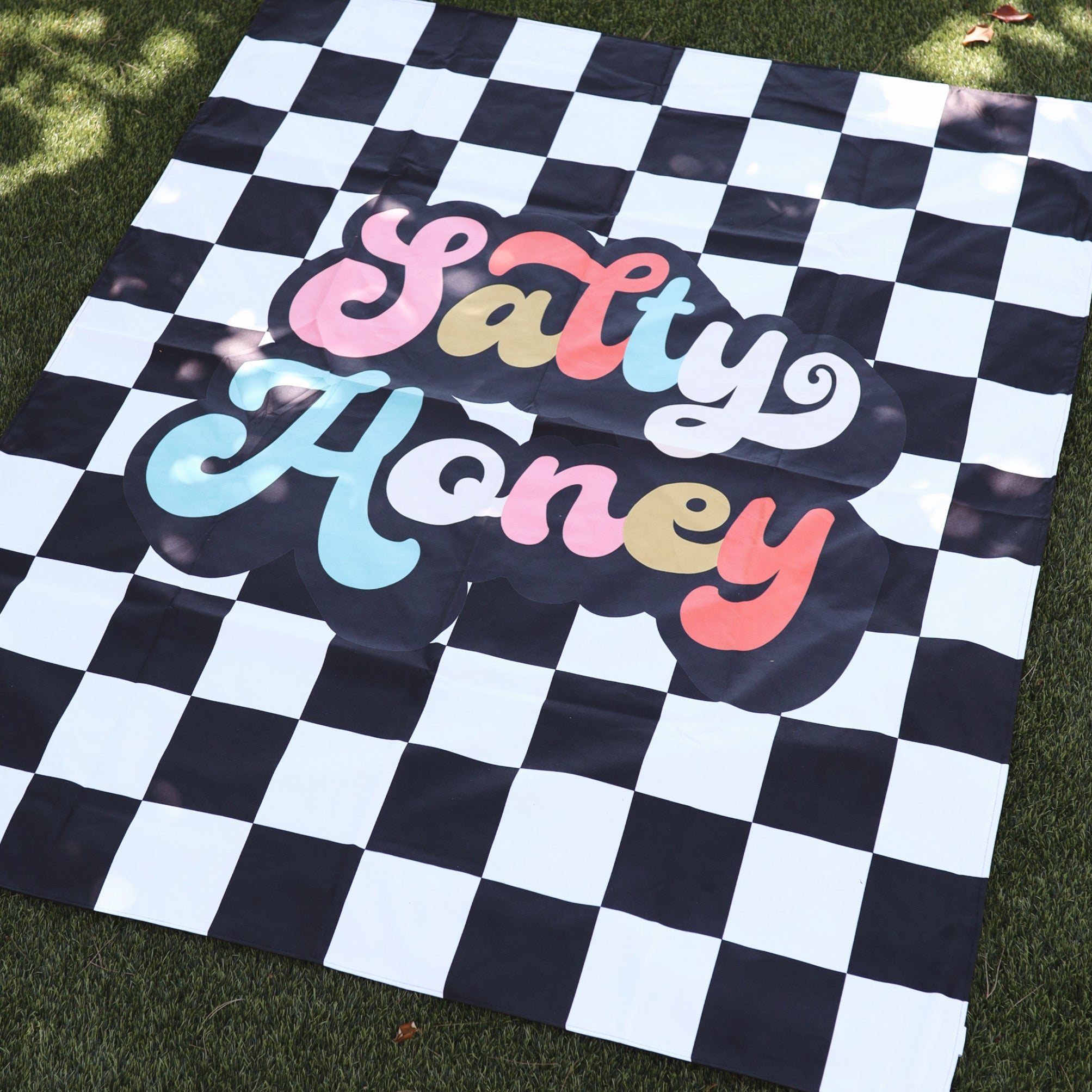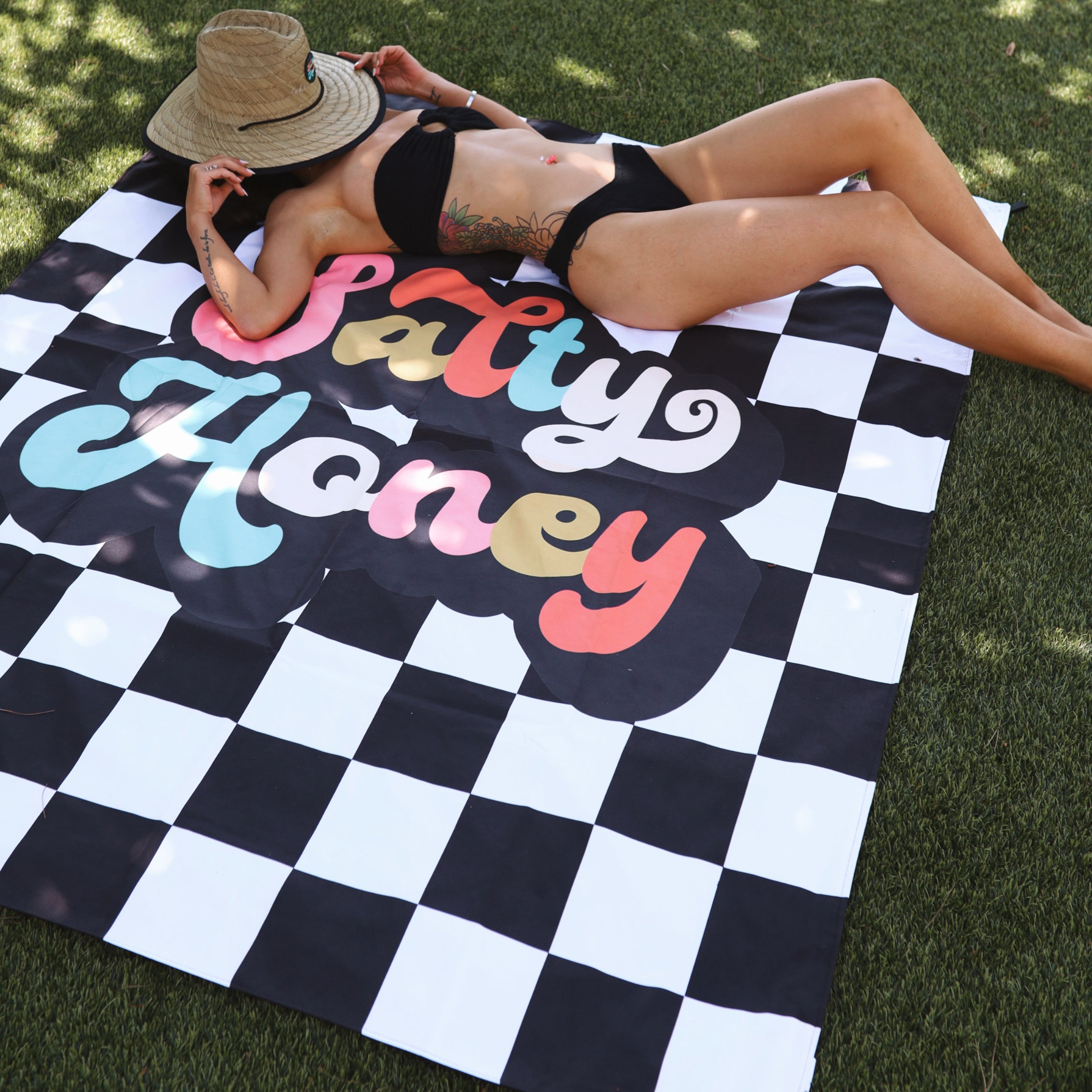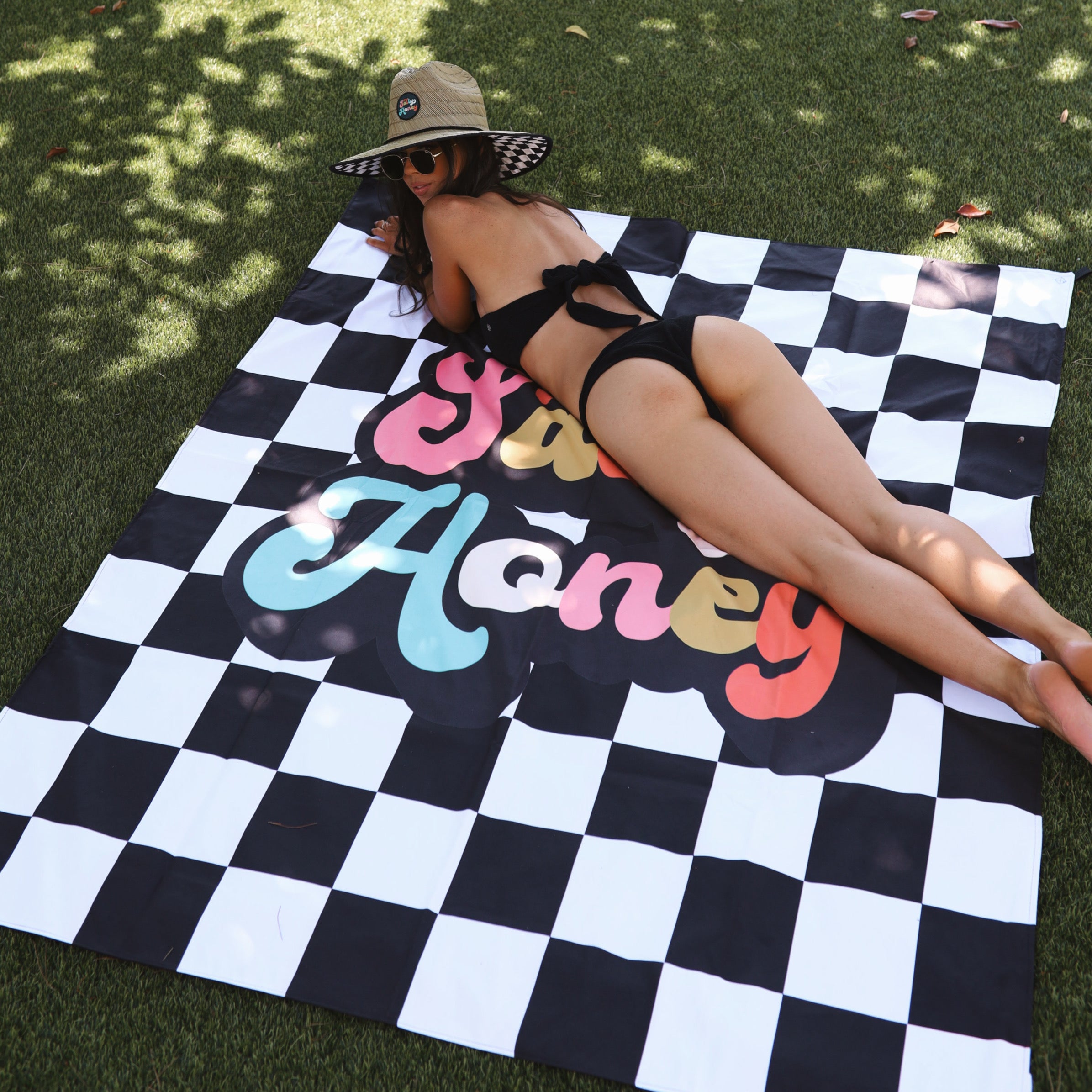 BEACH BLANKET in CHECKERED
CHECK OUT THIS BRAND NEW BABY
OUR SALTY HONEY CHECKERED BEACH
BLANKET
!!!
SHE IS HUGE measuring 


This is a MUST HAVE for the beach, the park, camping, hanging in the back yard, out in the dunes, building a fort...you name it!
There are two layers, the top is a soft thin fabric featuring our logo,
and the back is a polyester layer that won't get sand or dirt
stuck in it like a regular towel would!
There are also stake holders sewn into each corner so it can be staked down on a windy day or just to hold it in place!