FREE Standard Shipping on orders $150+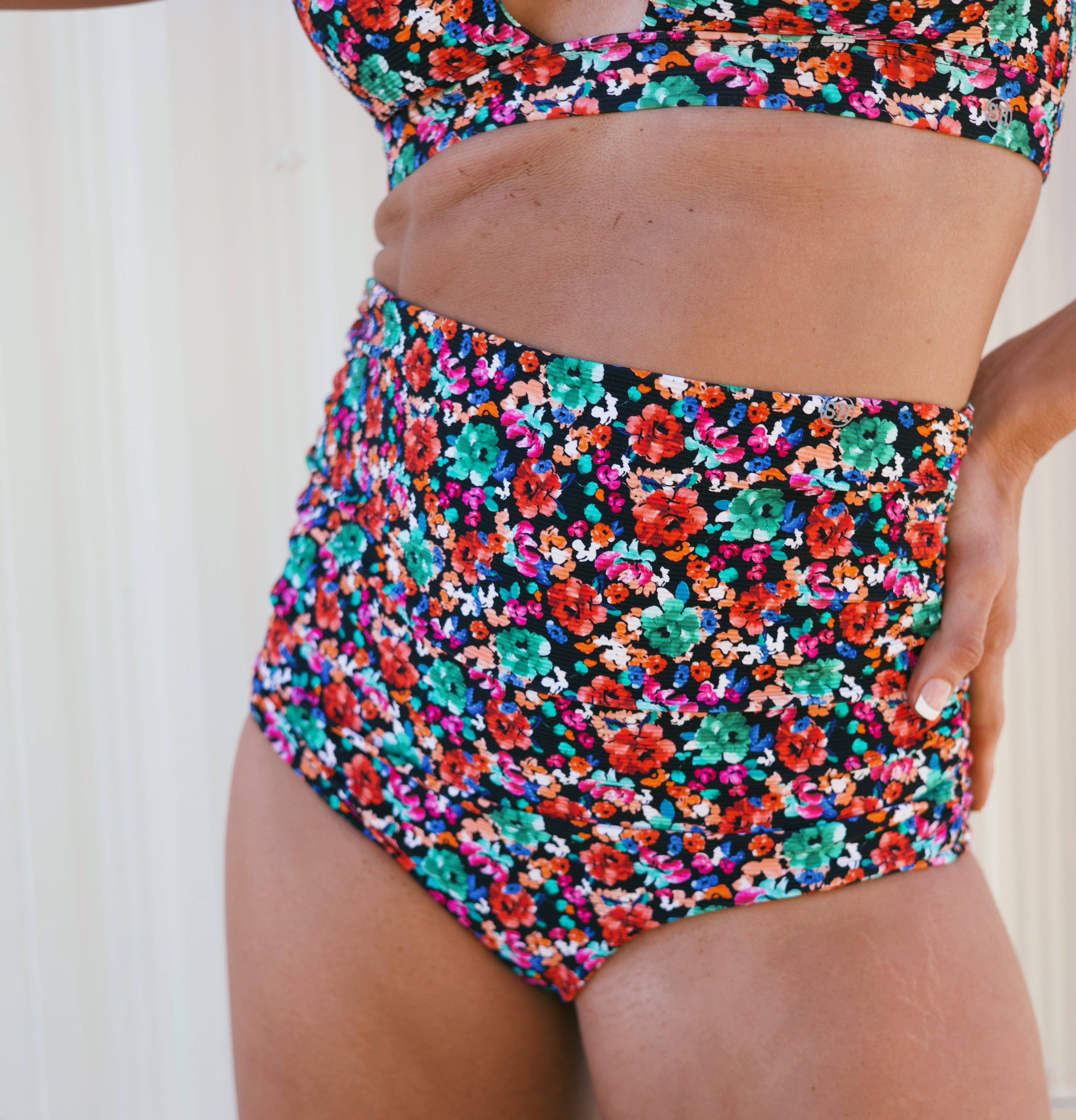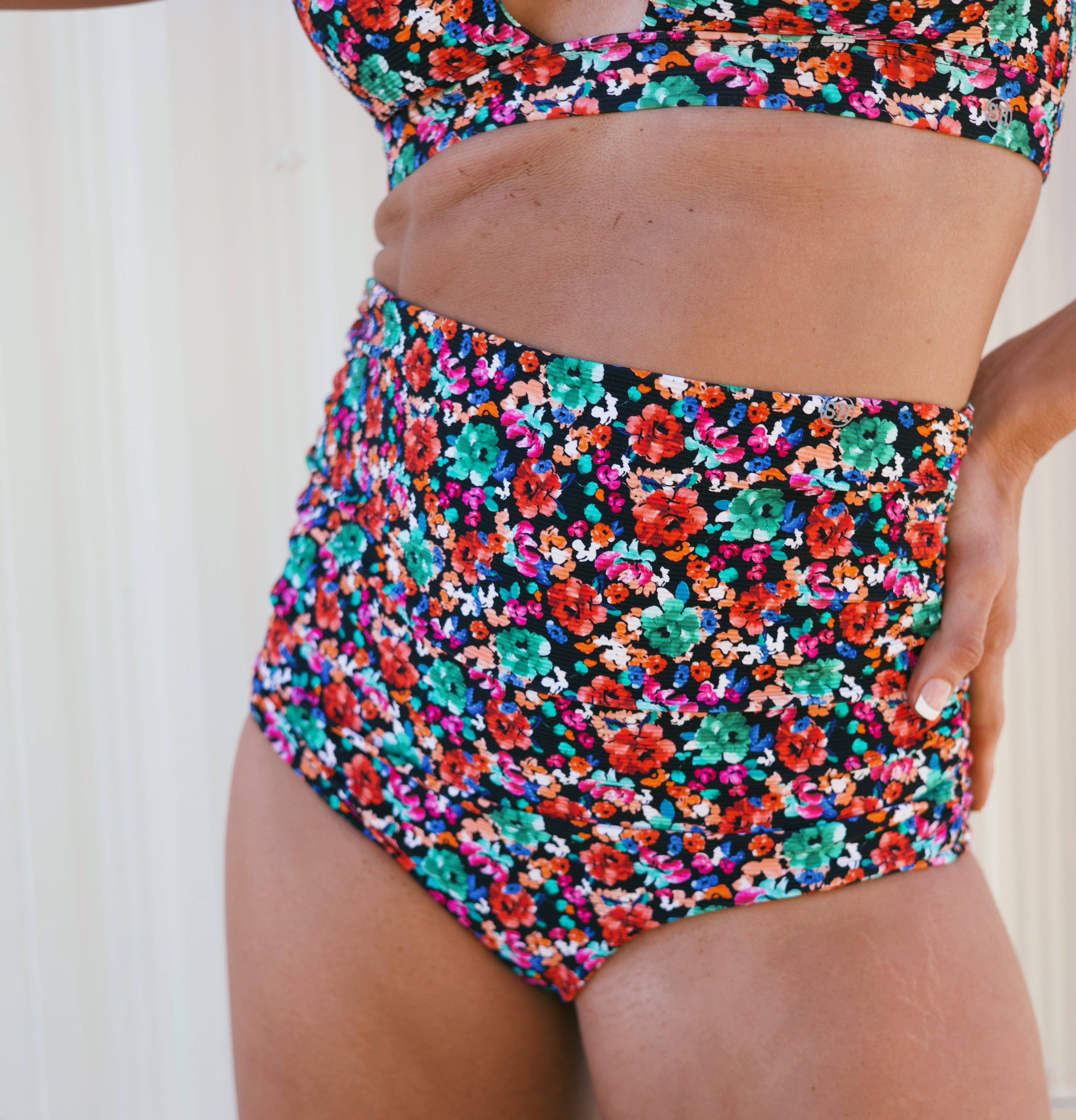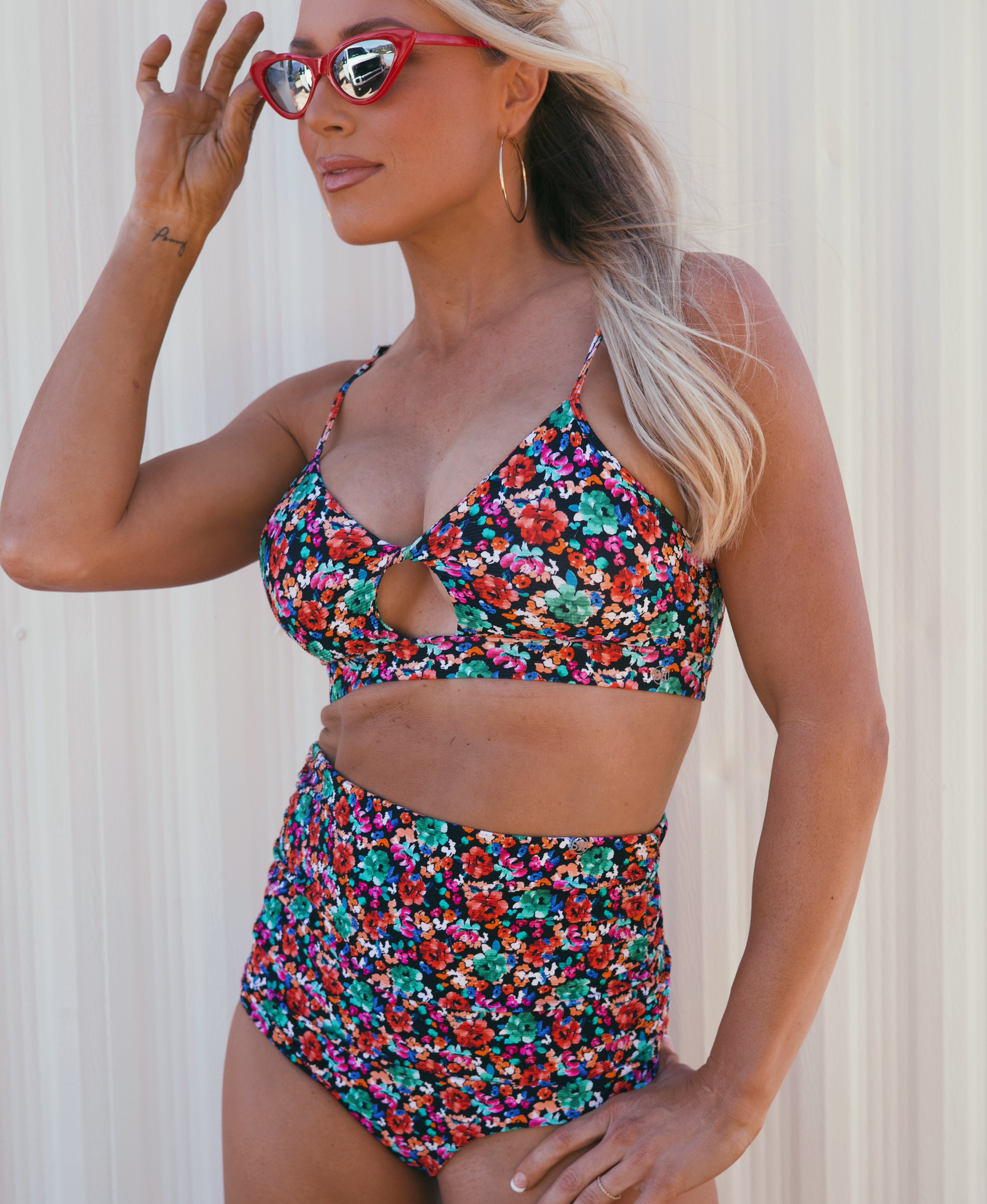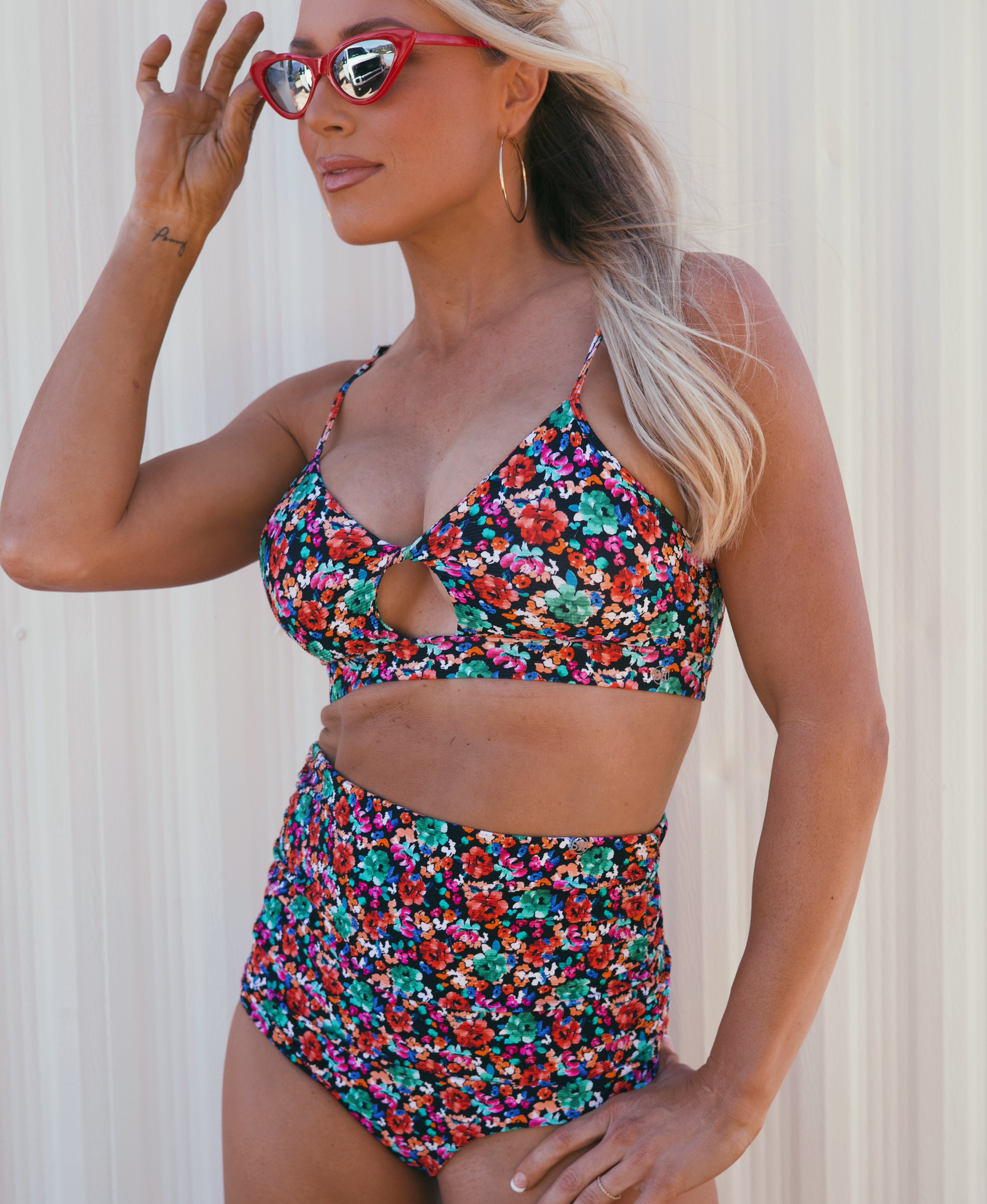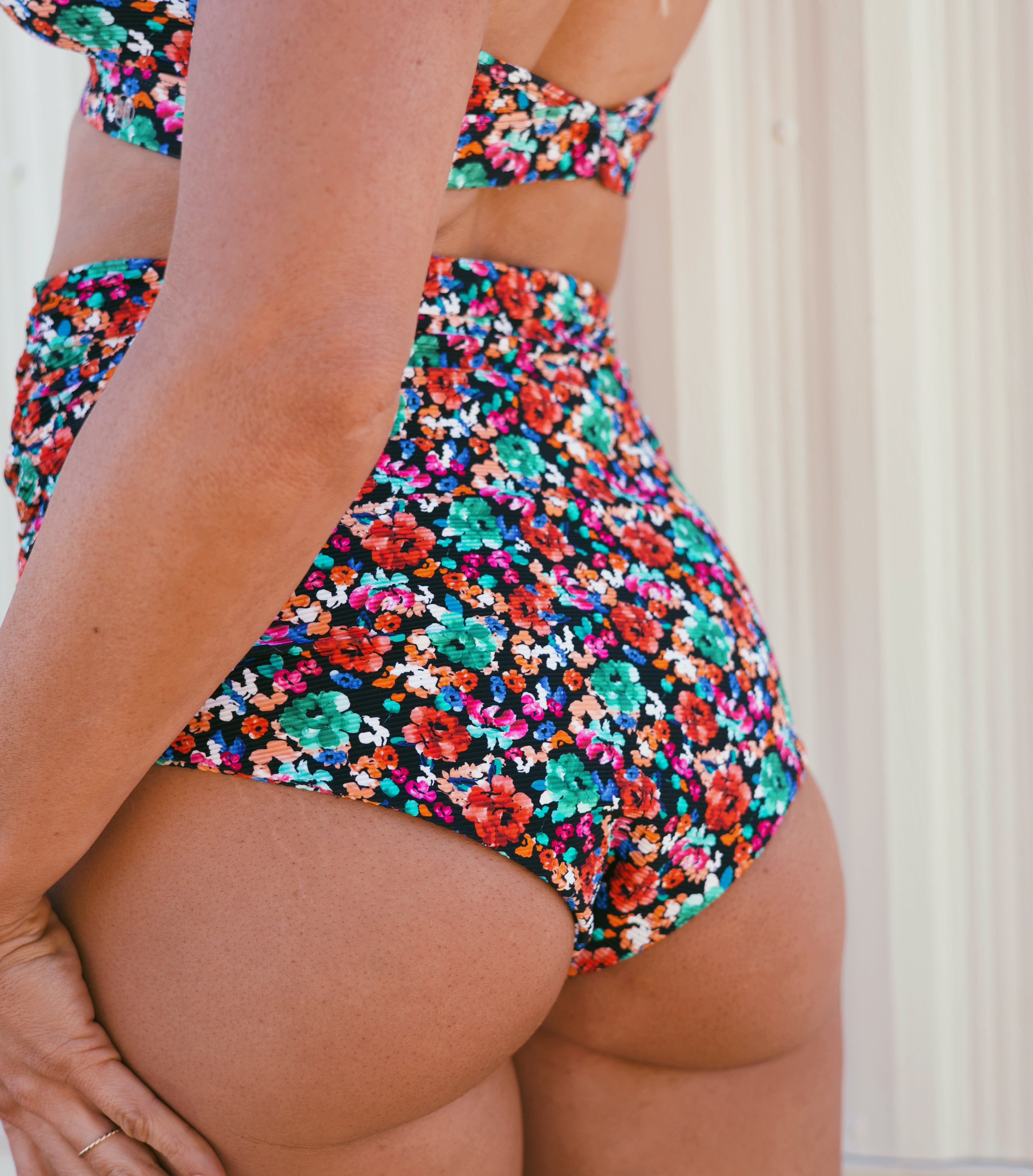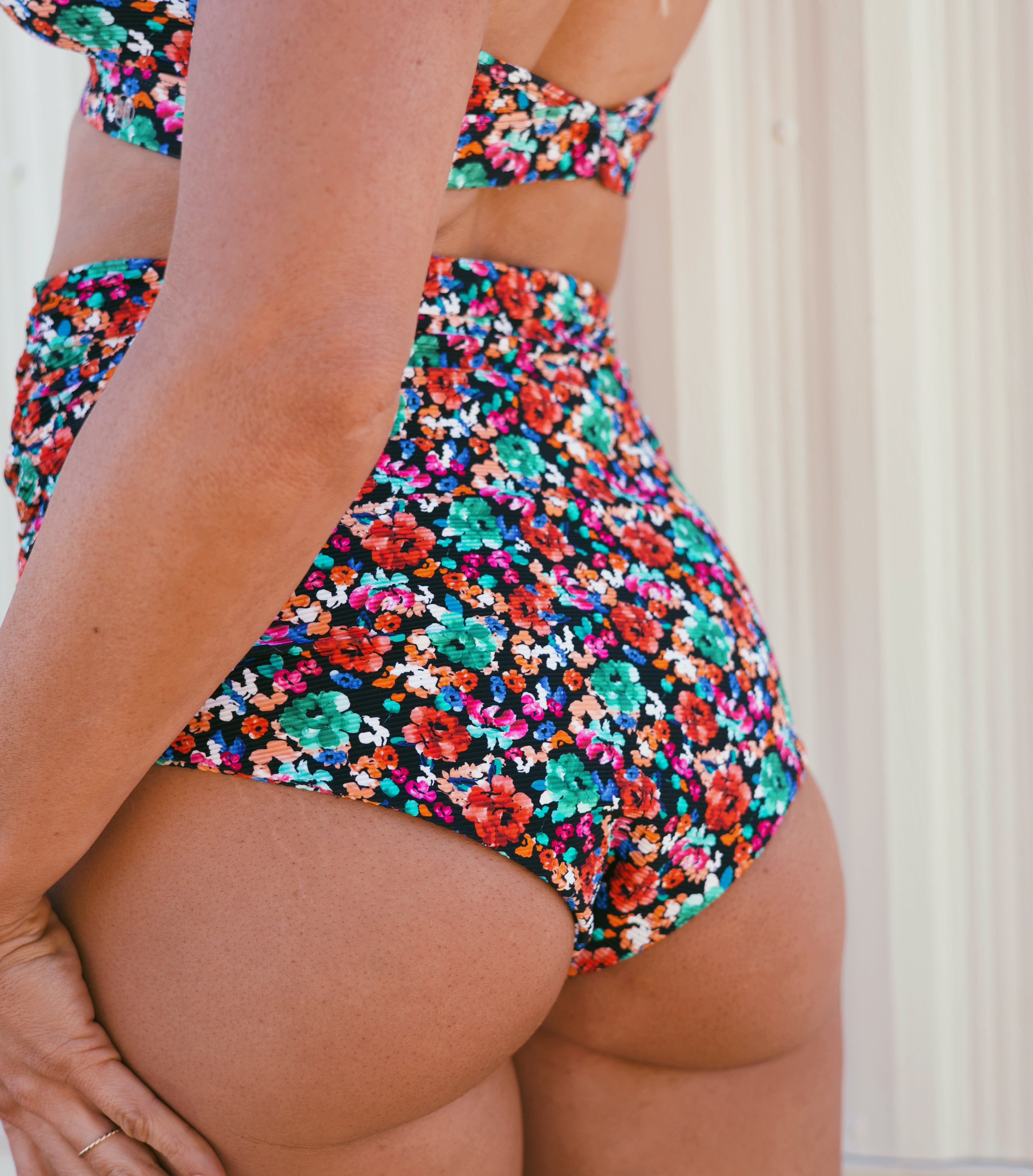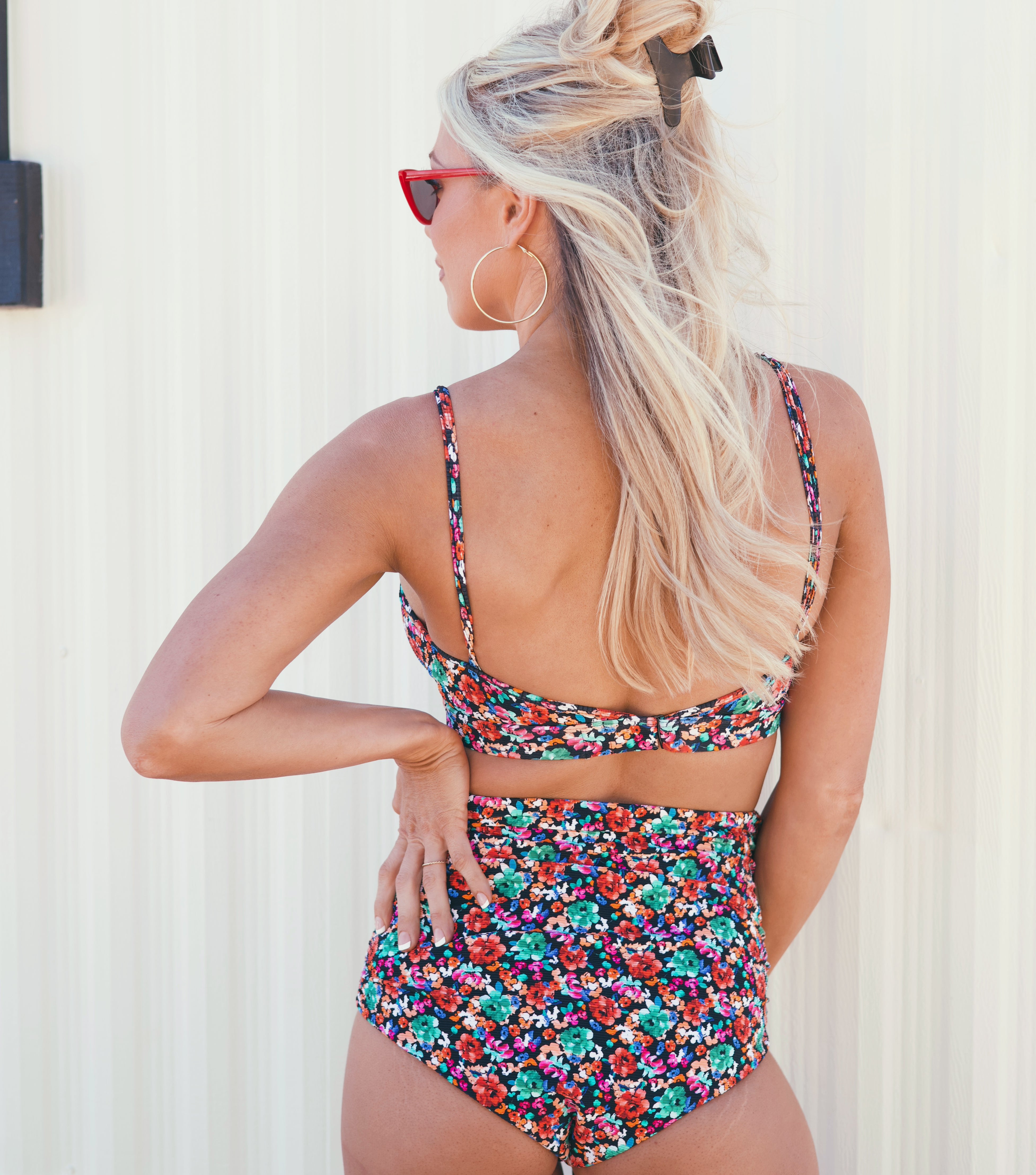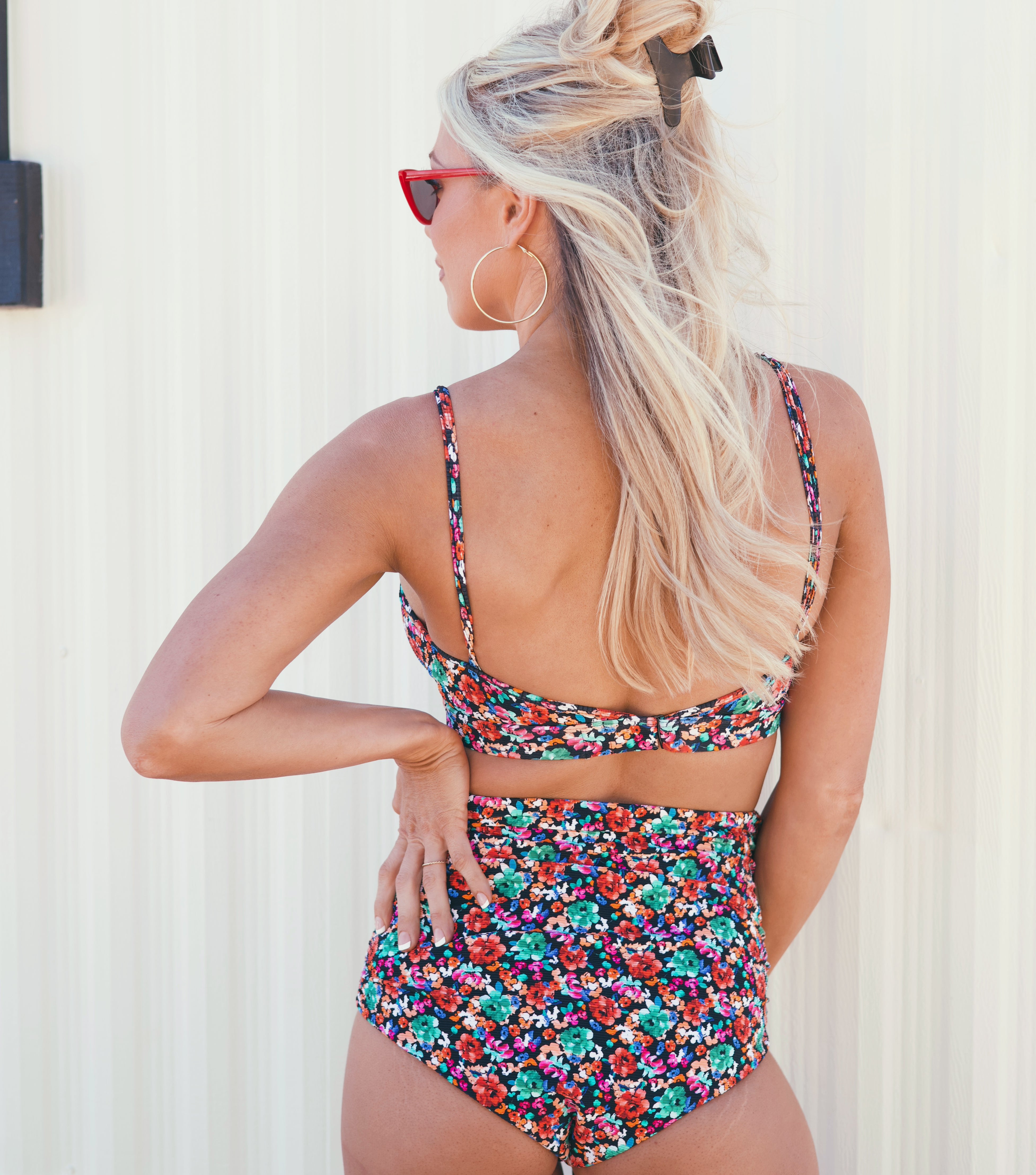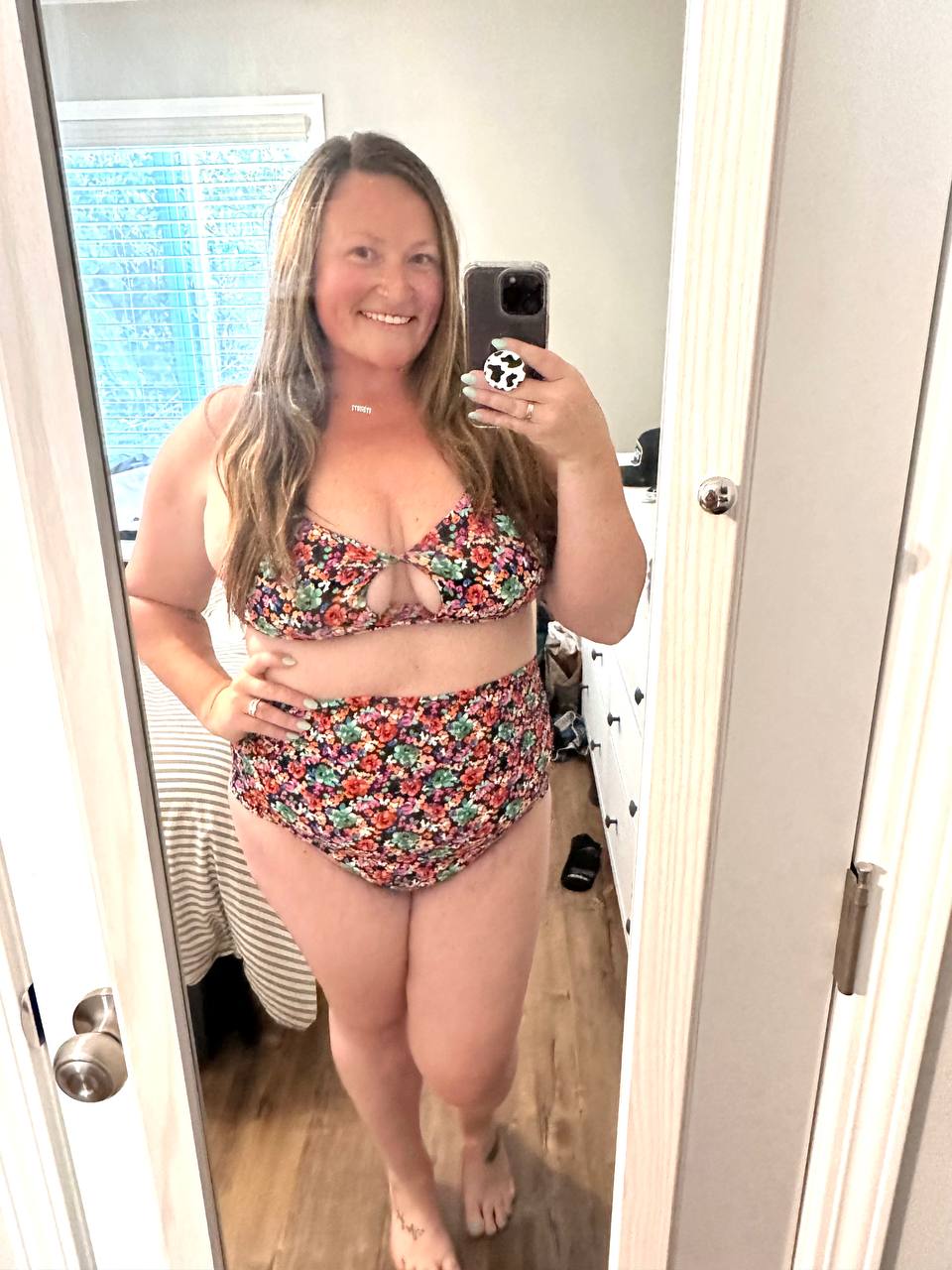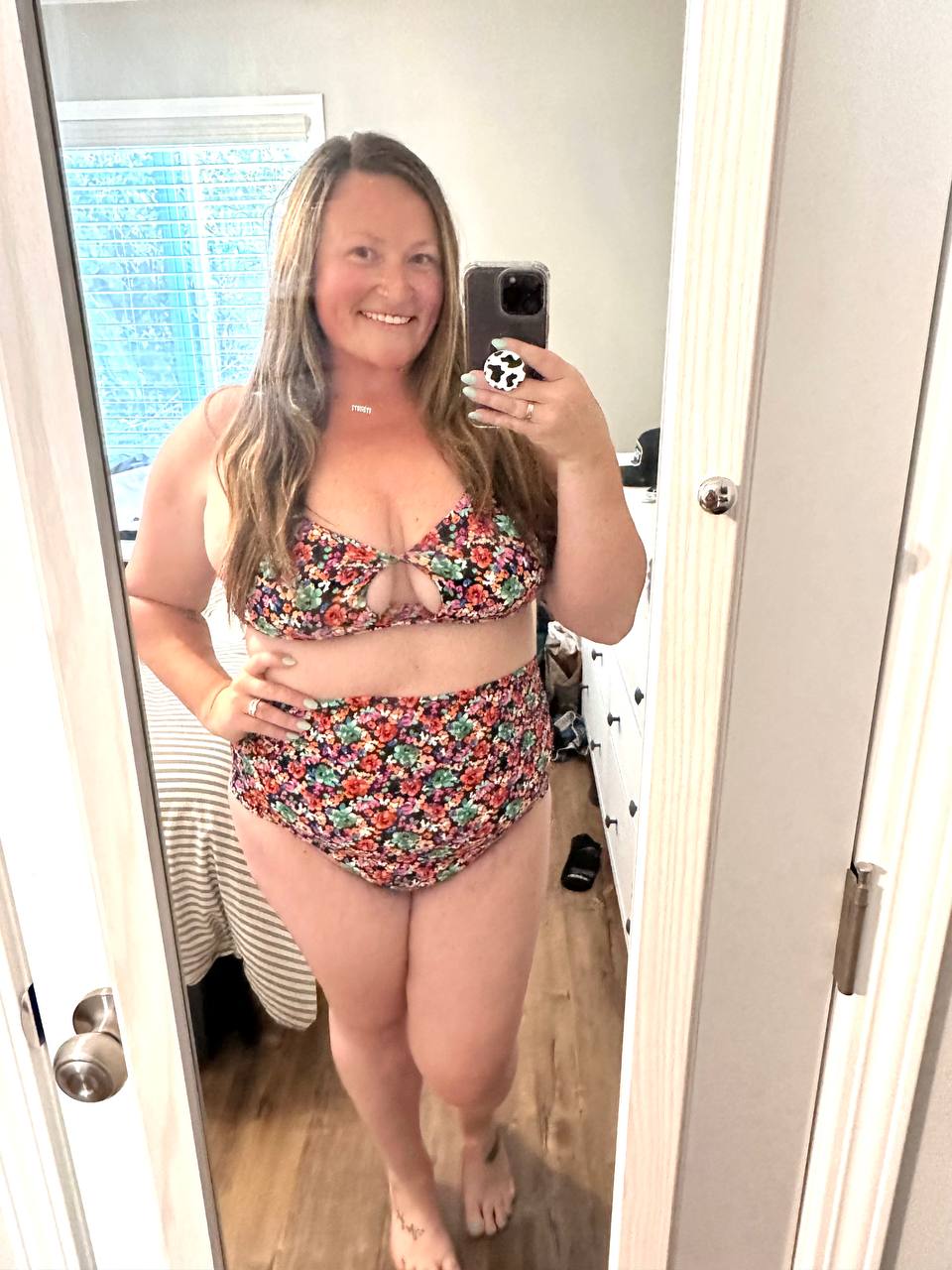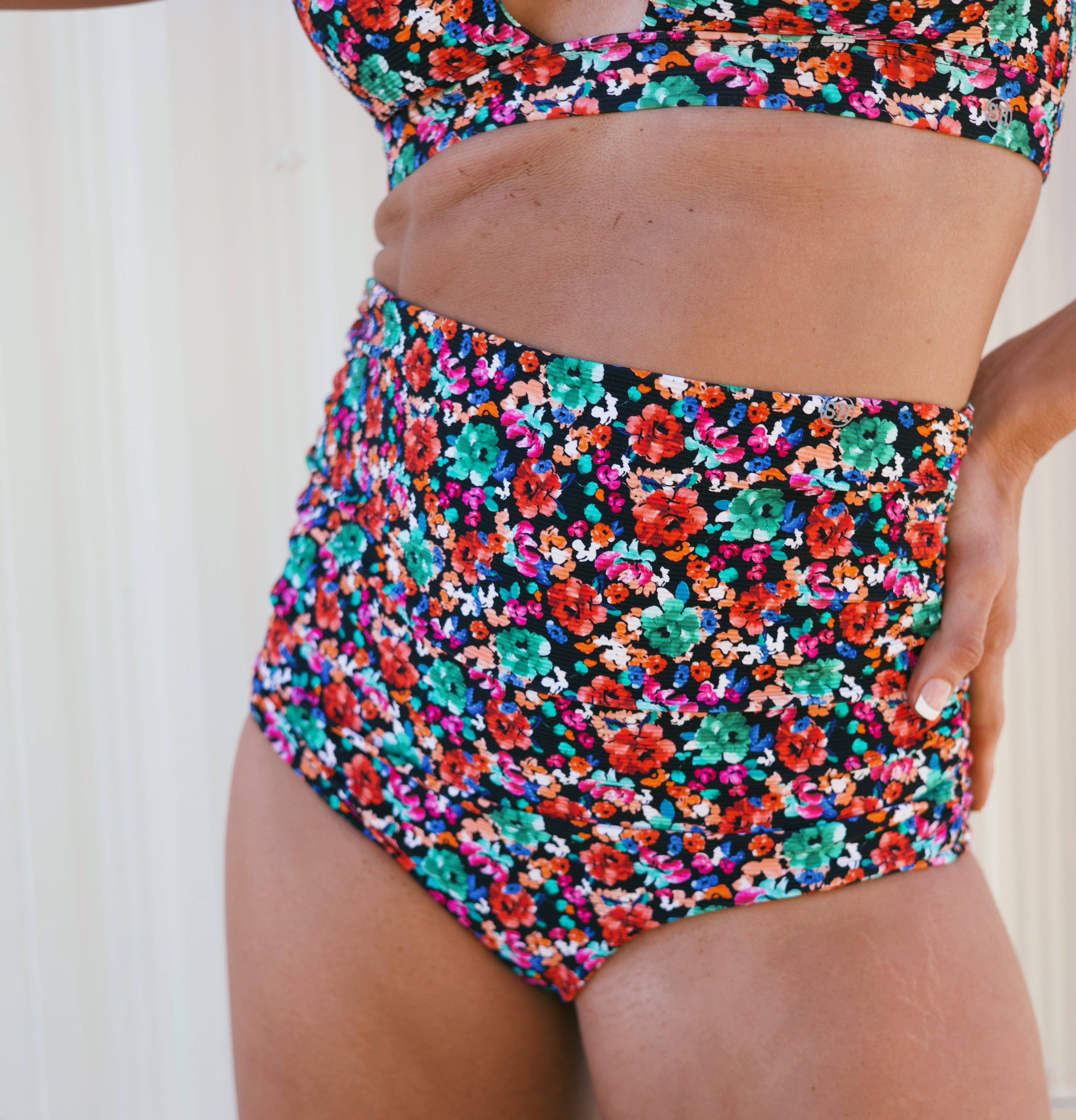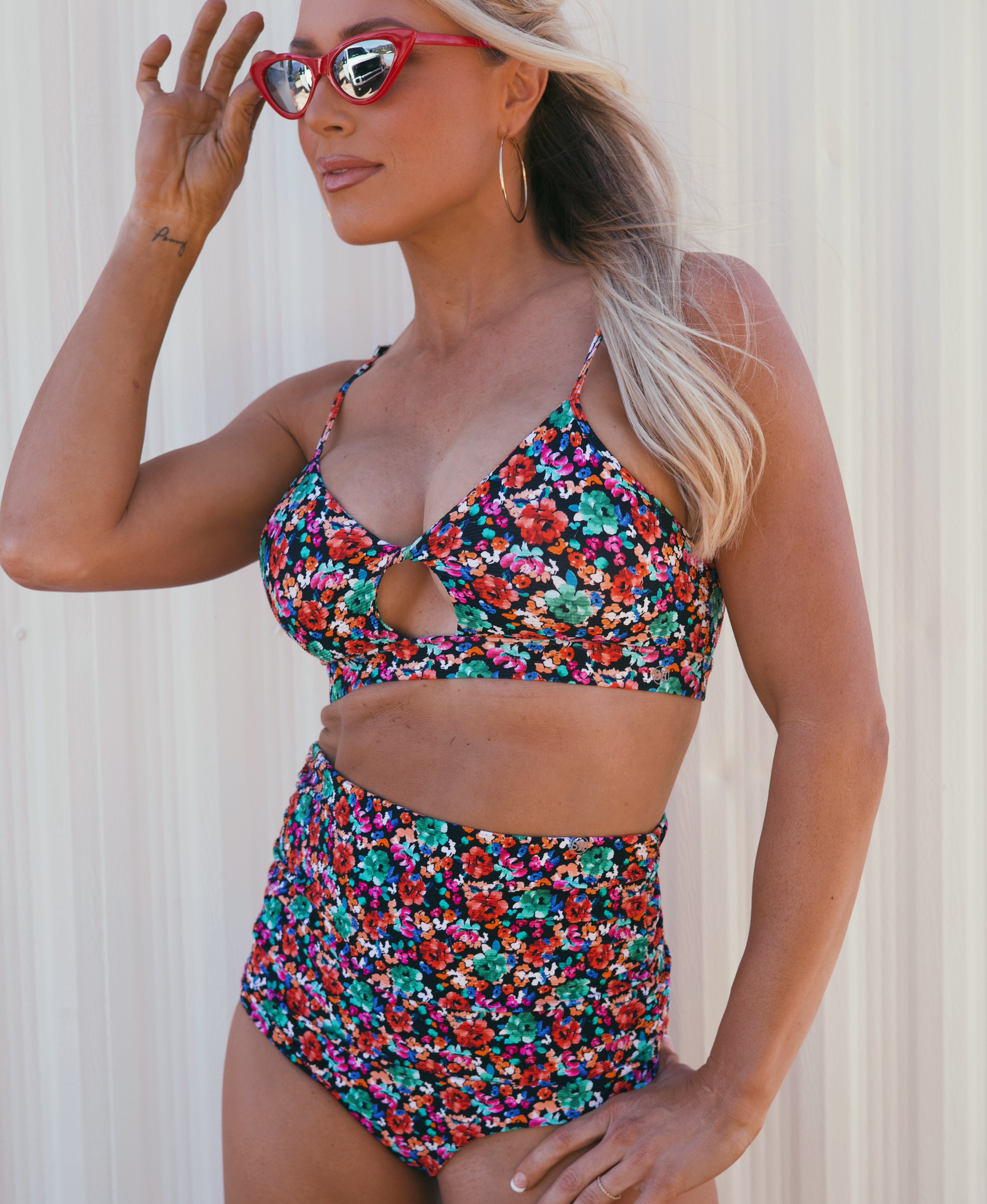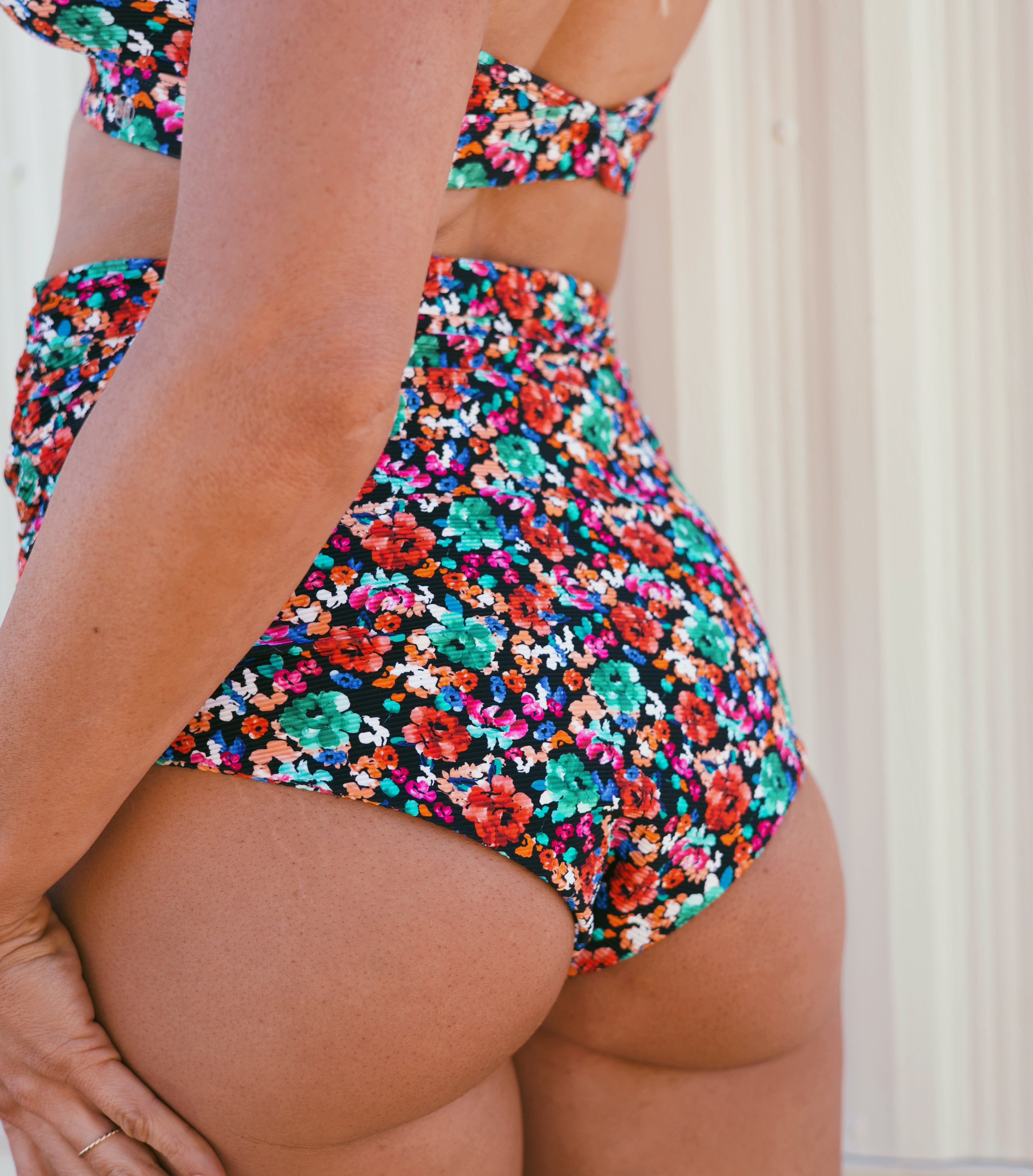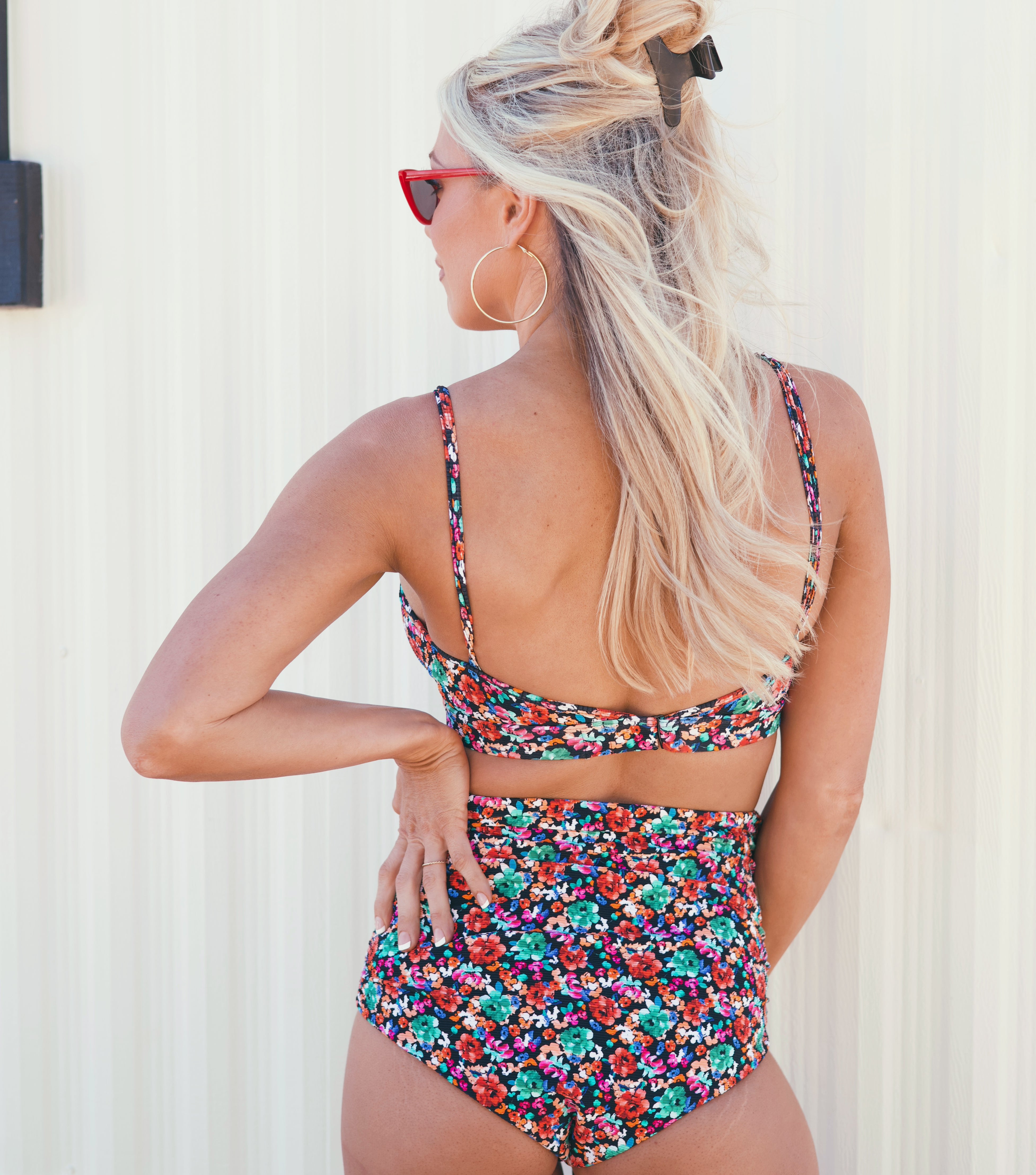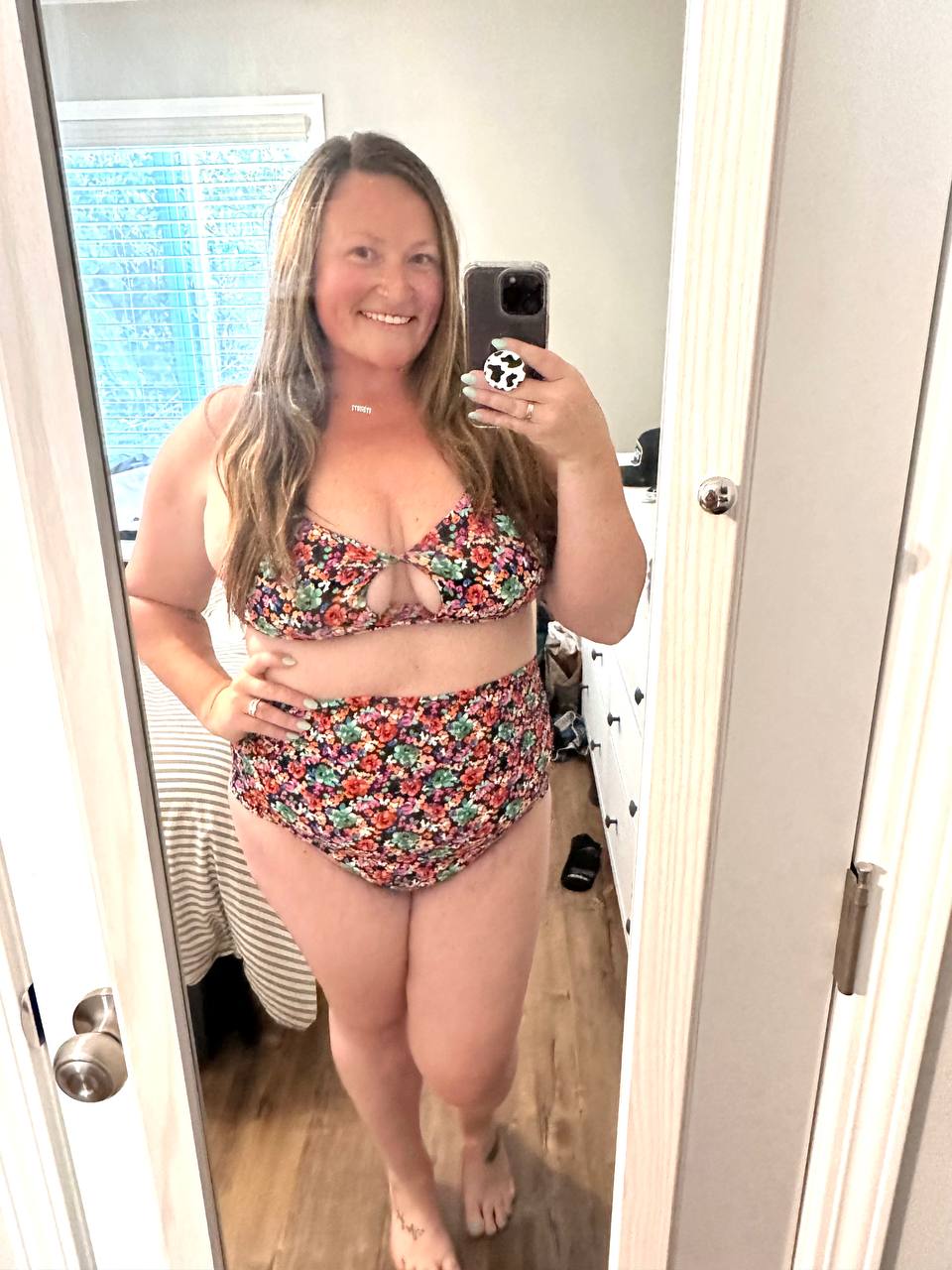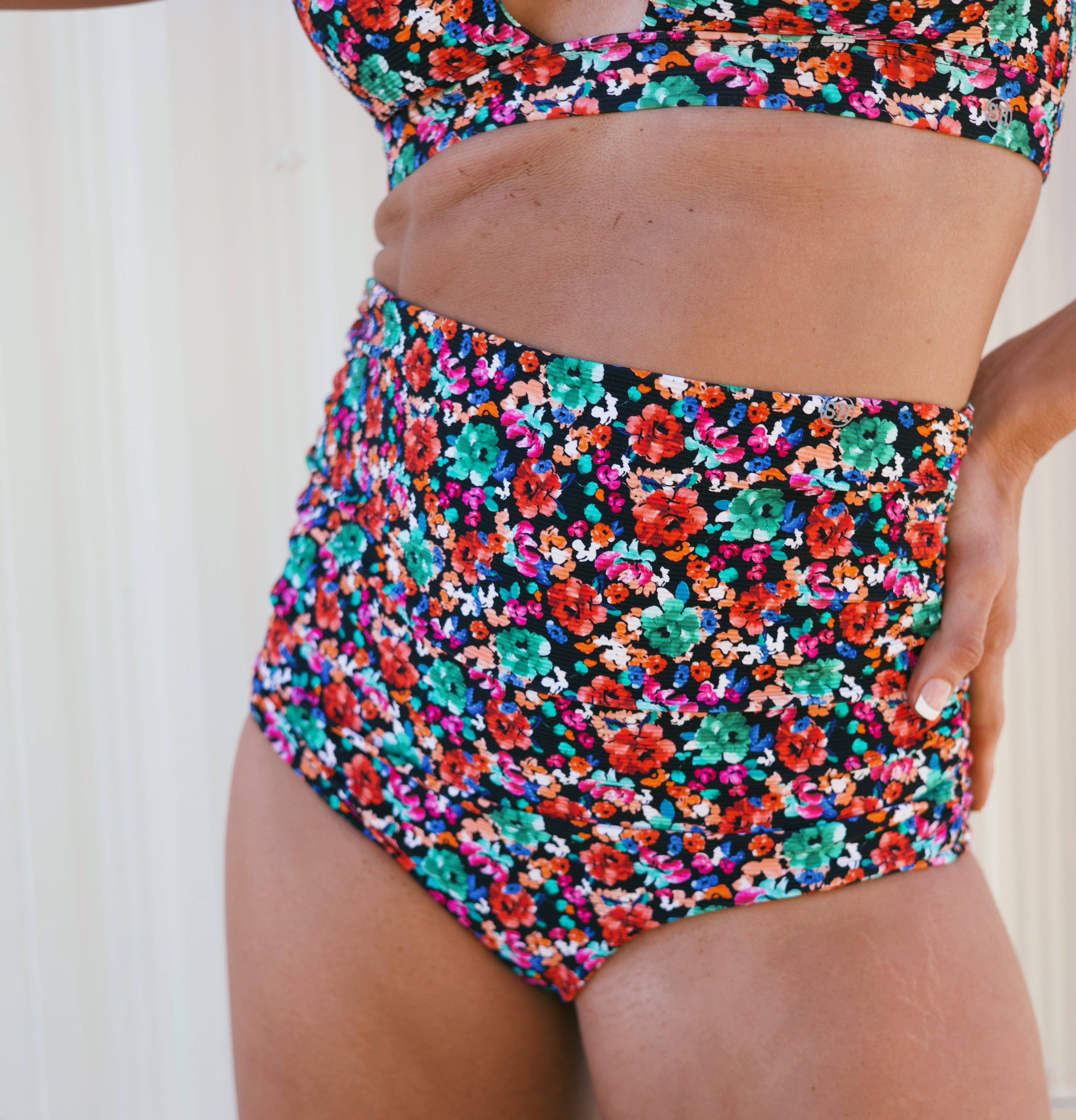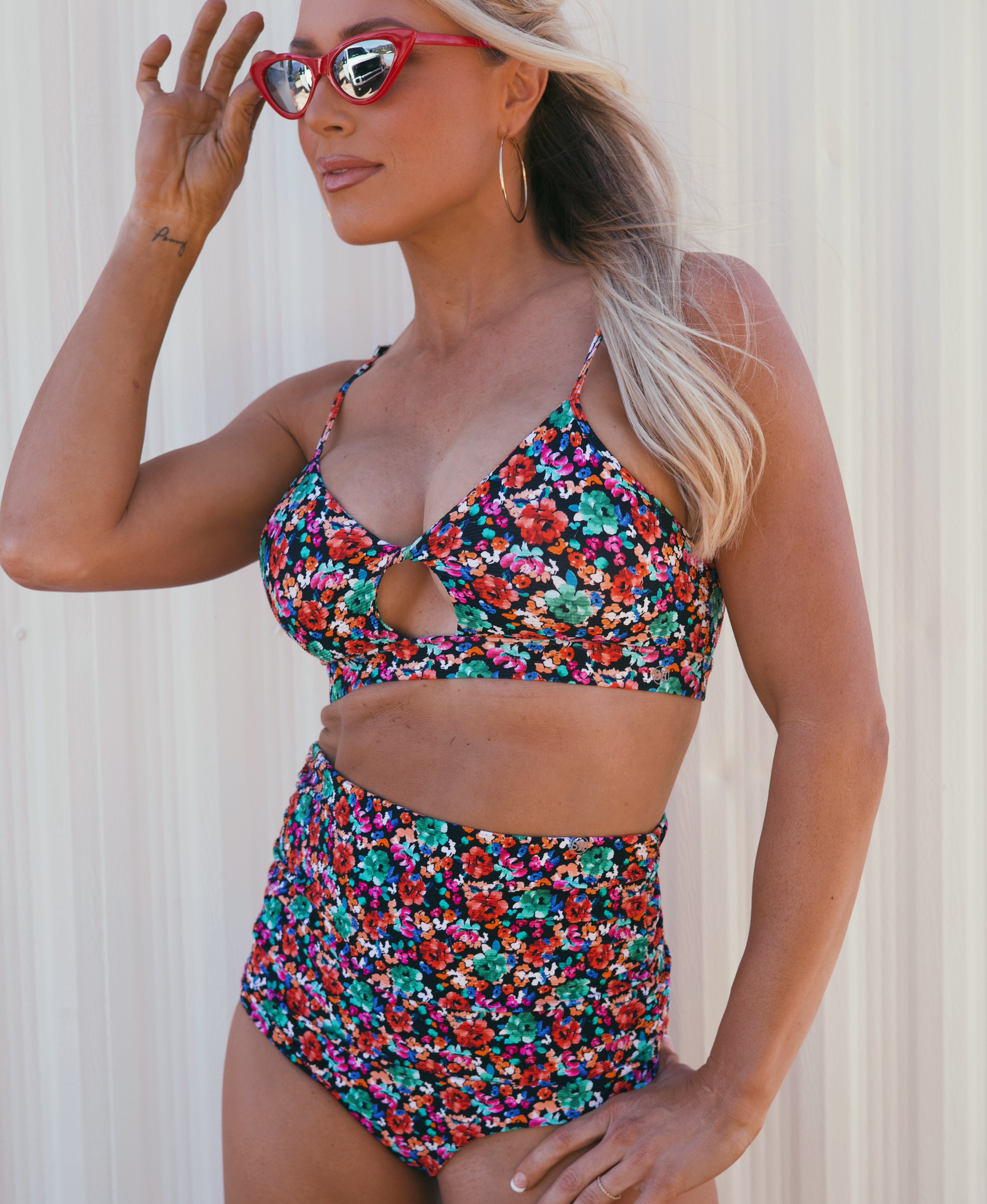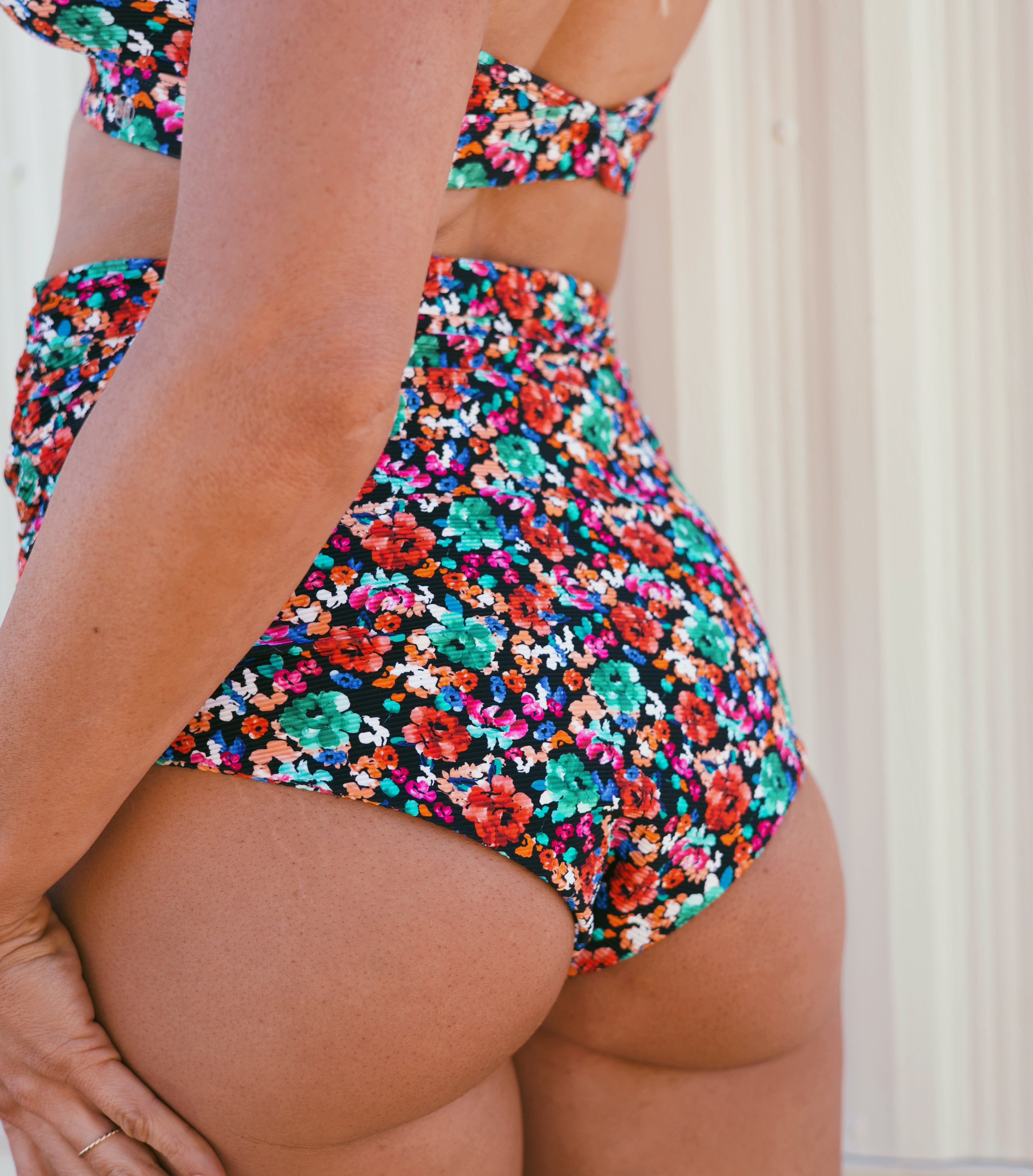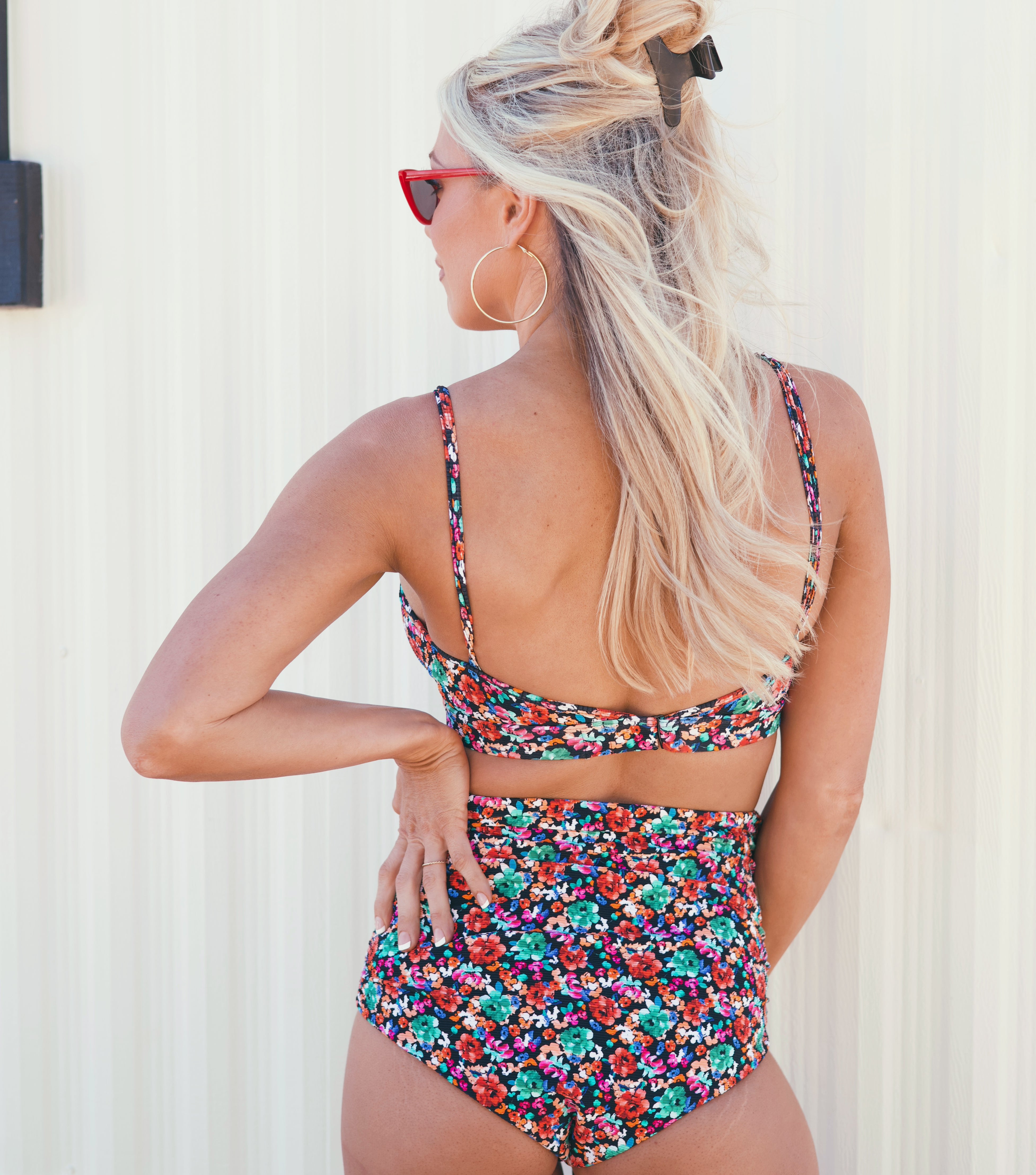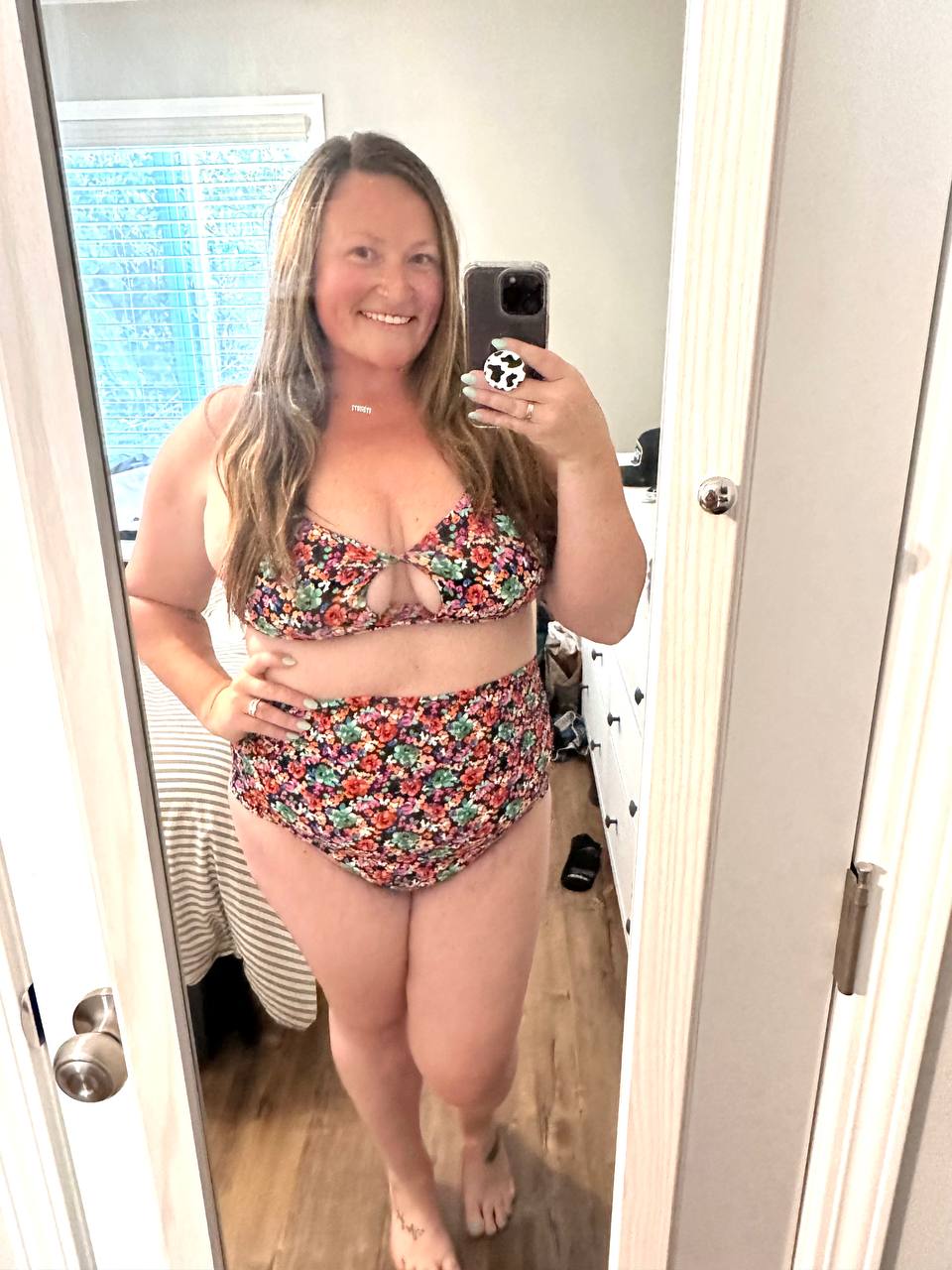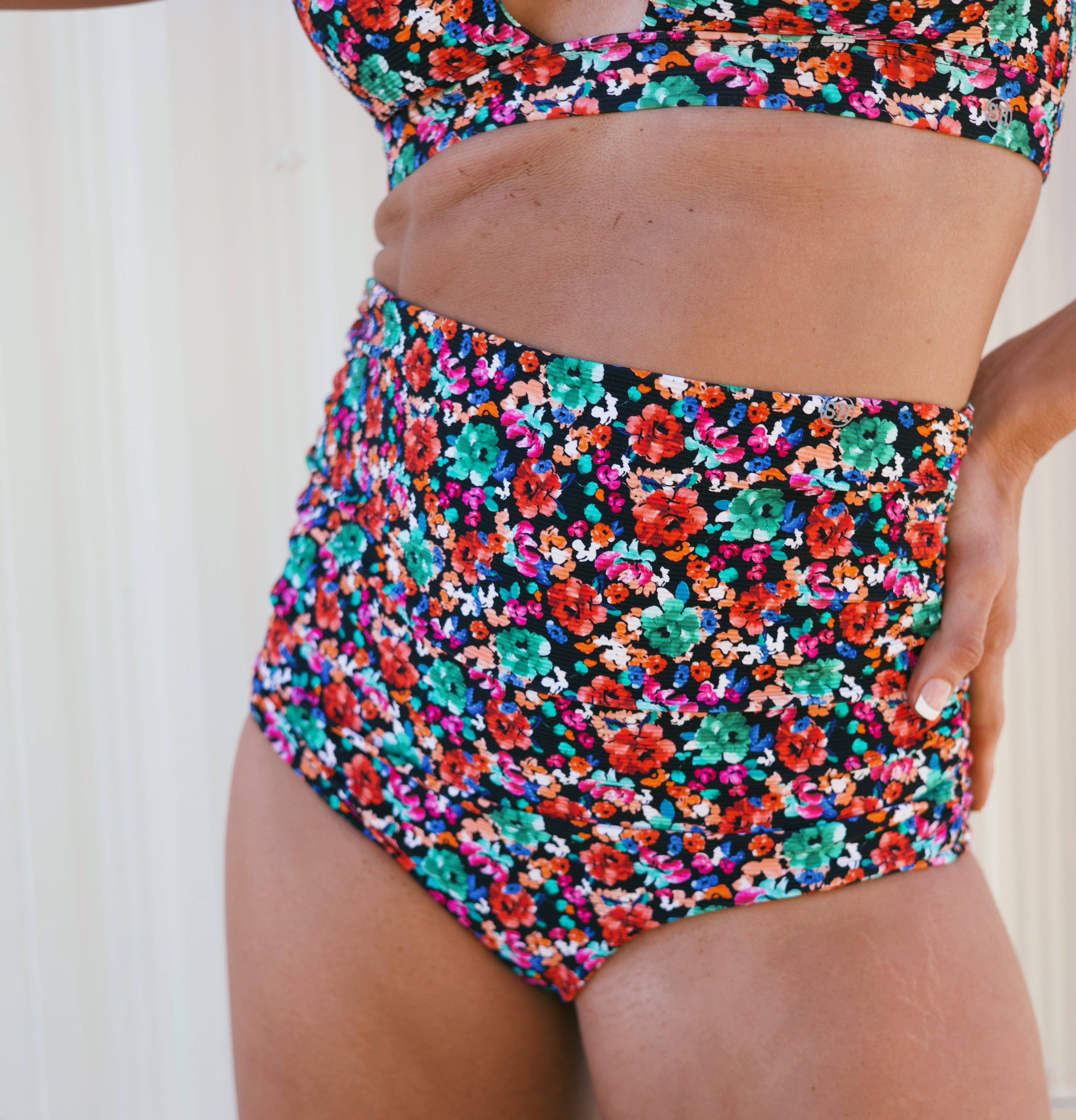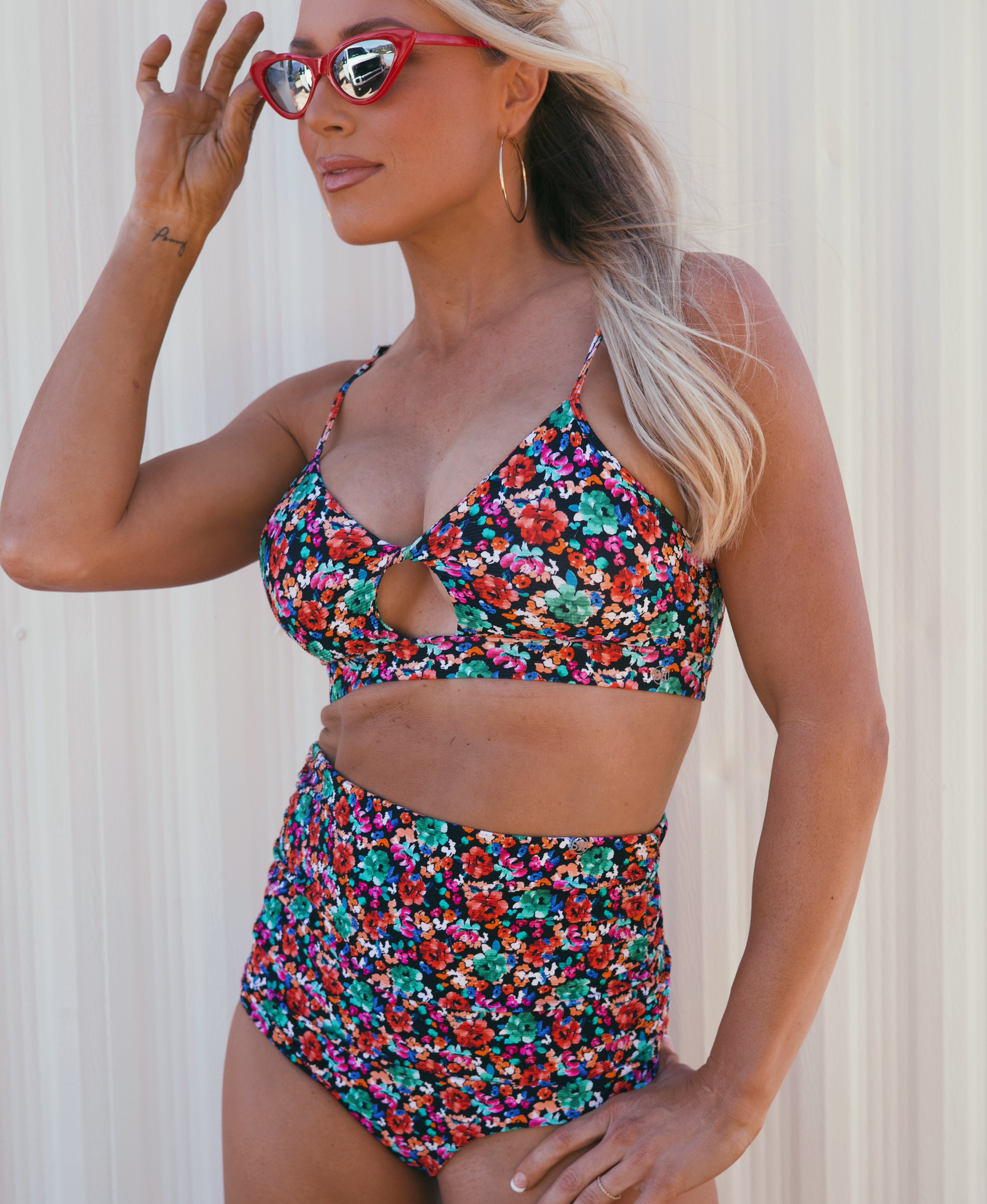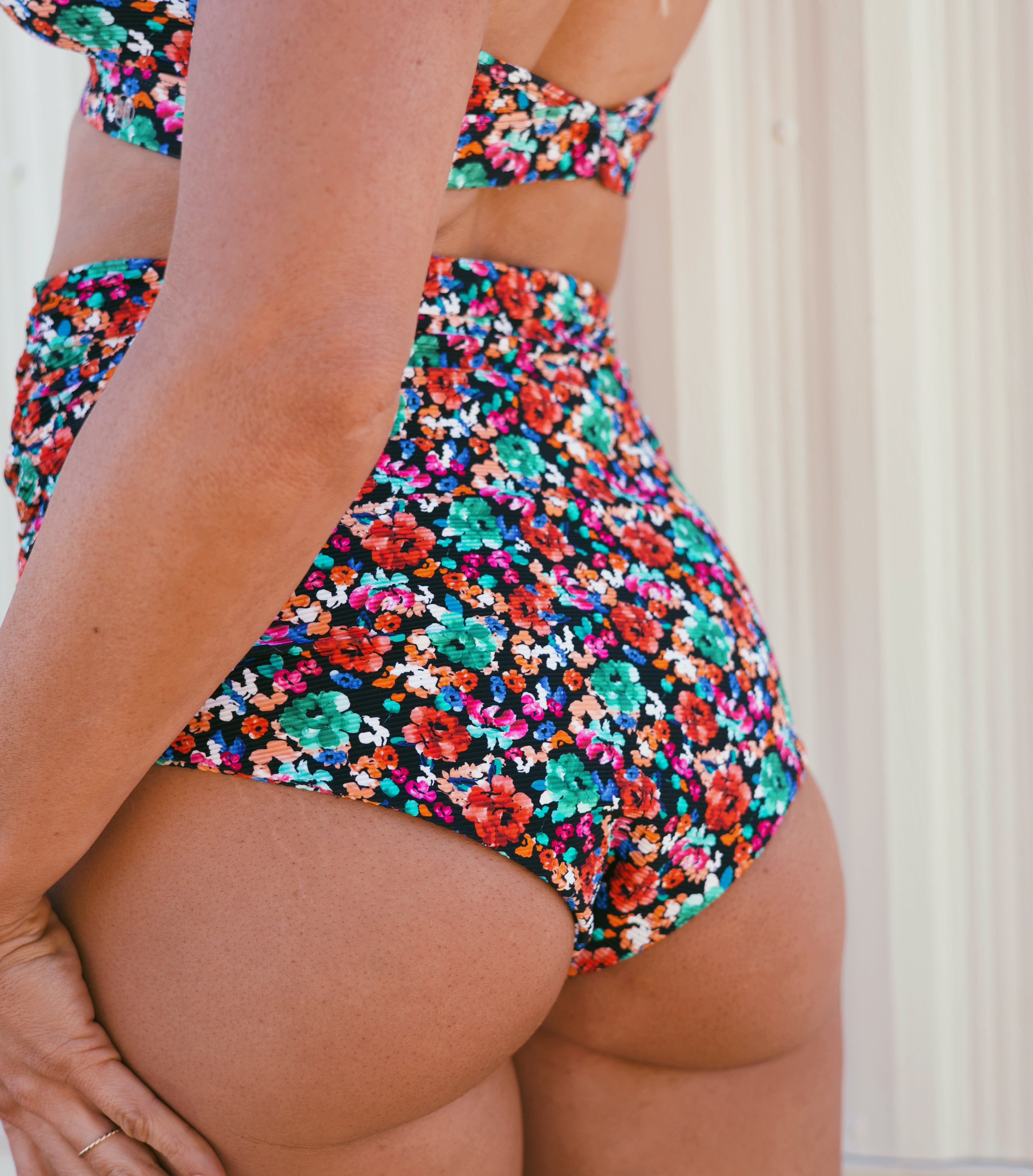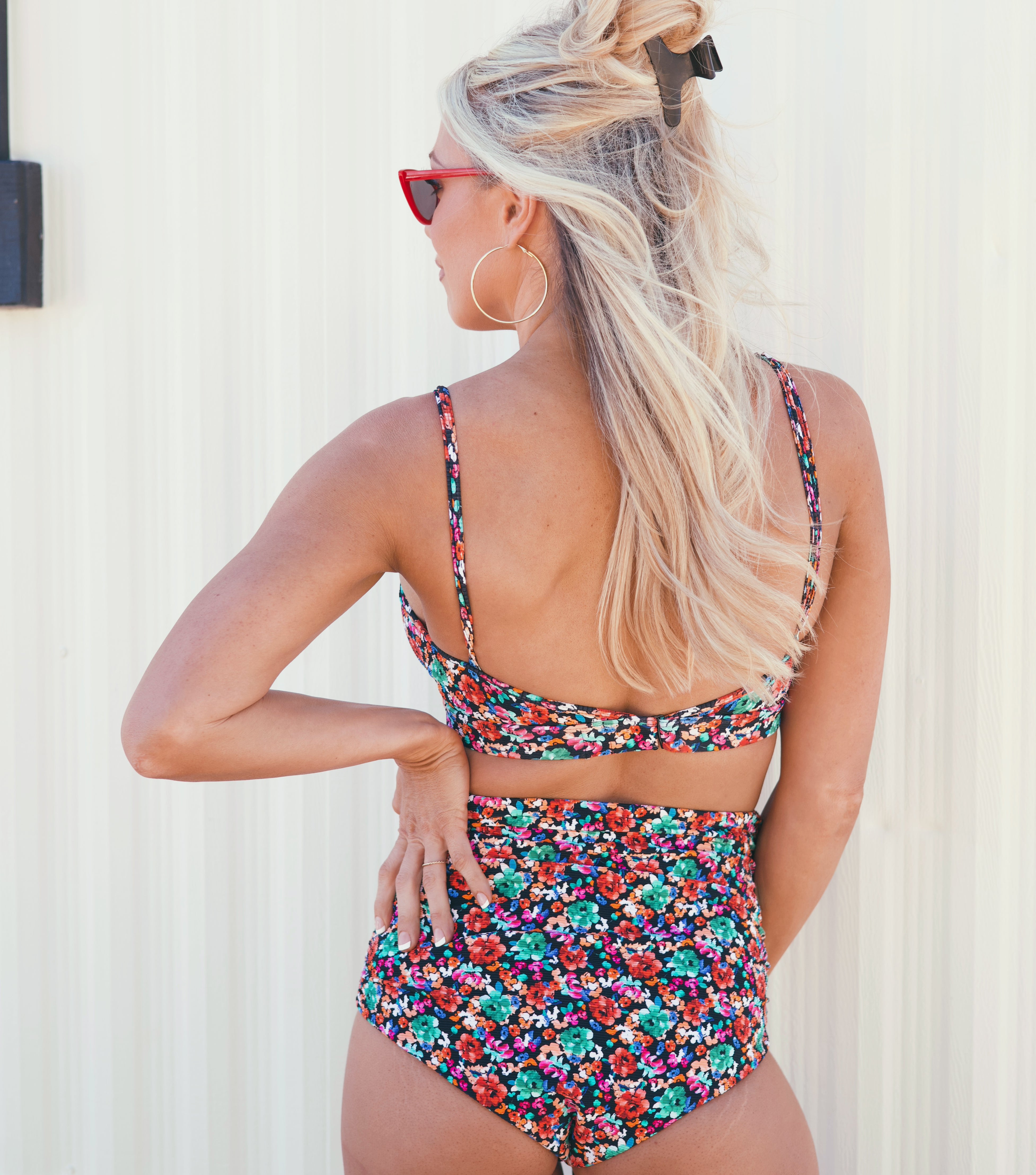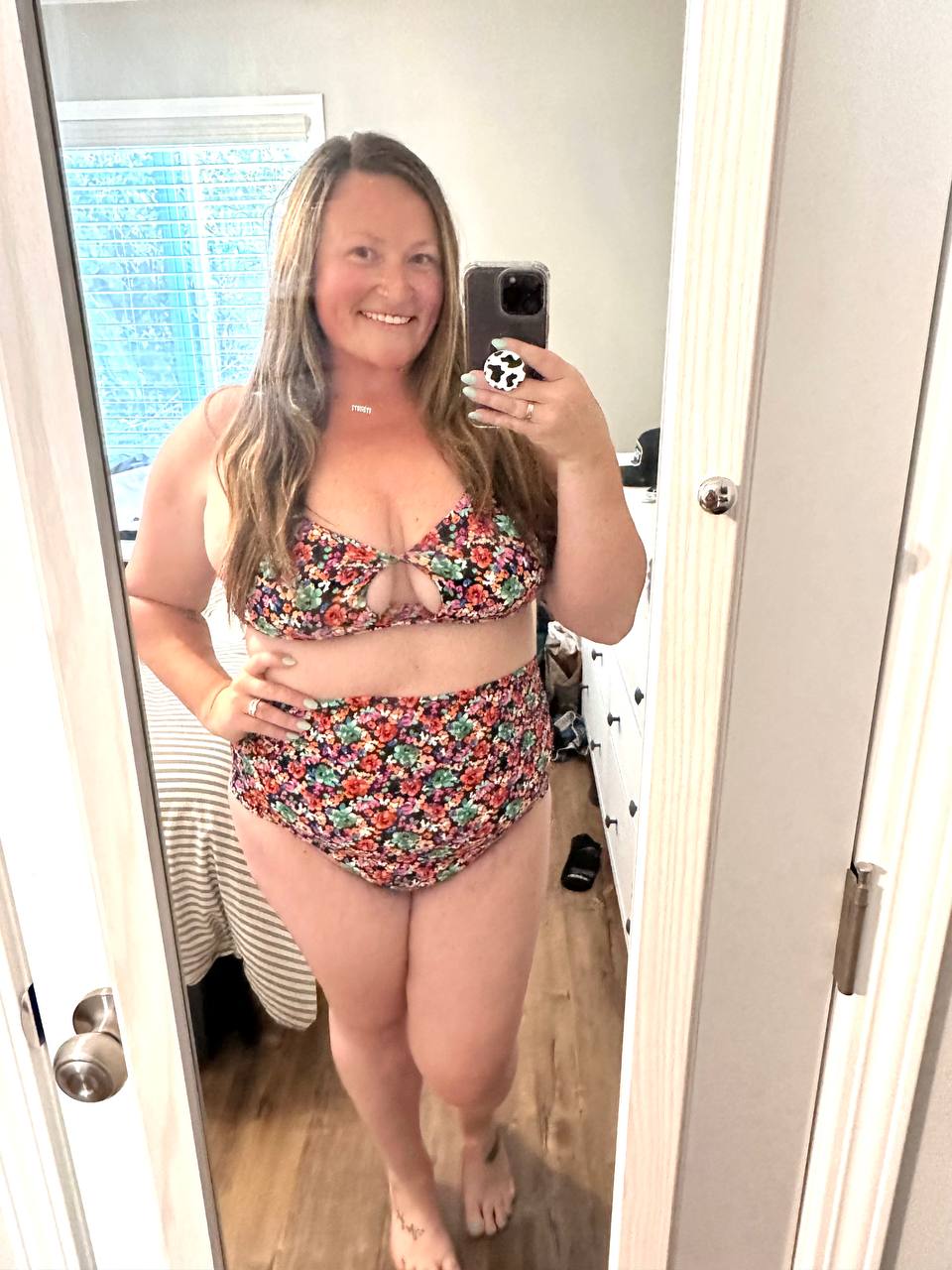 PUCKERED BOTTOM in BLOOM
you loved it, its back! we have our ultra high waisted style PUCKERED!
a ruched fabric on the sides create layering that is beyond flattering!!
complementary bottom with moderate coverage and a high thigh for slimming that waist!
true to size
The bright florals on the black background make this pattern POP!!!