FREE Standard Shipping on orders $150+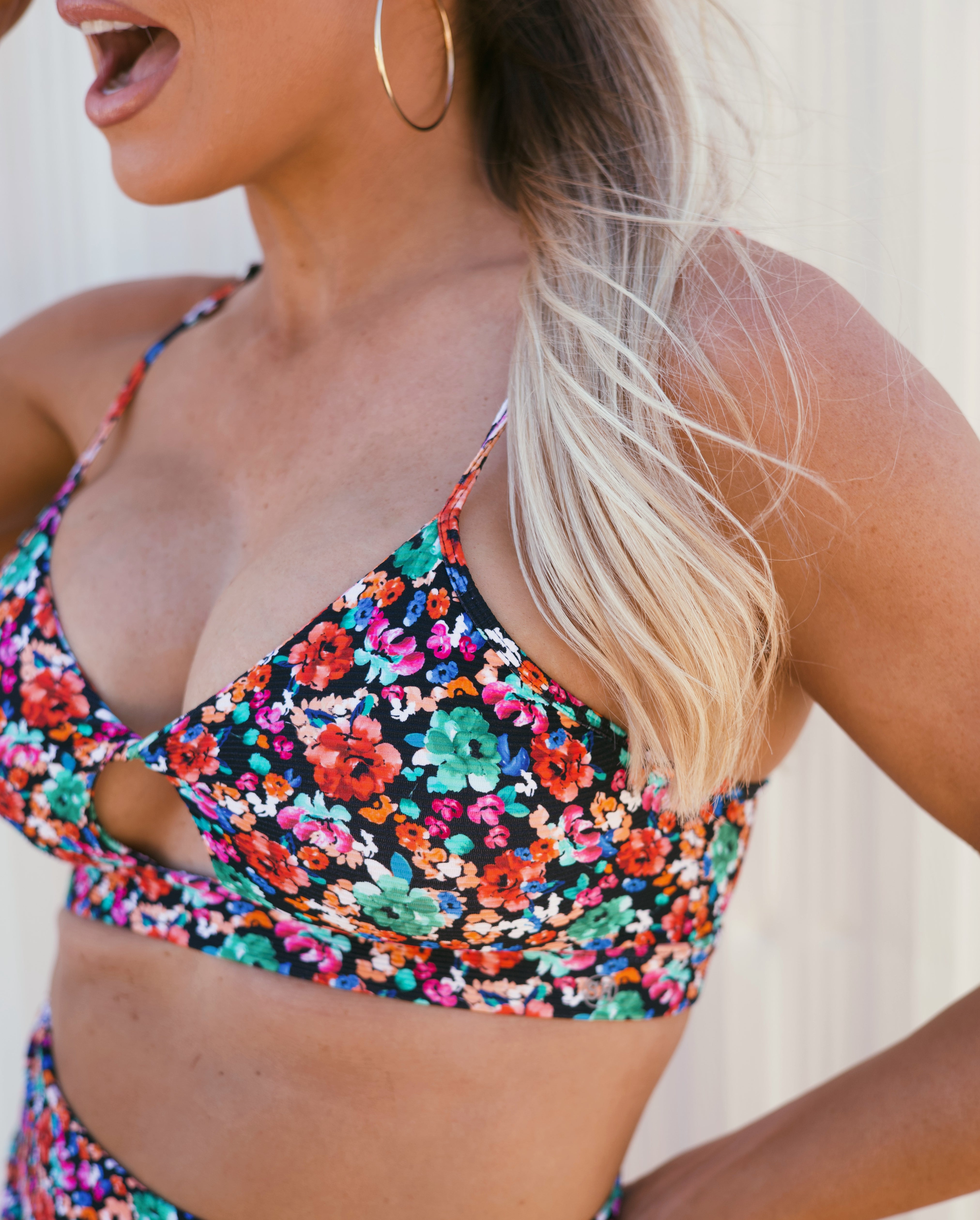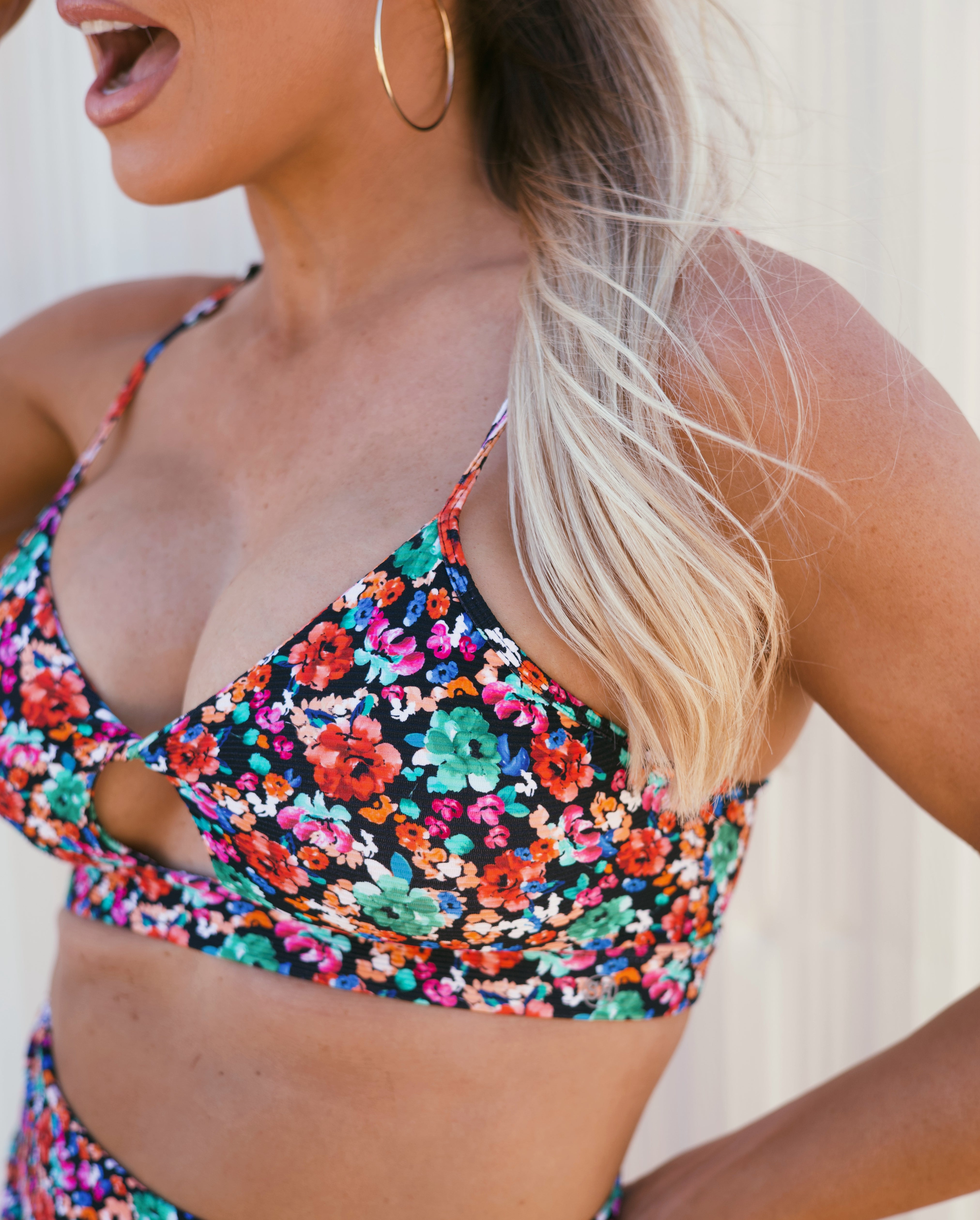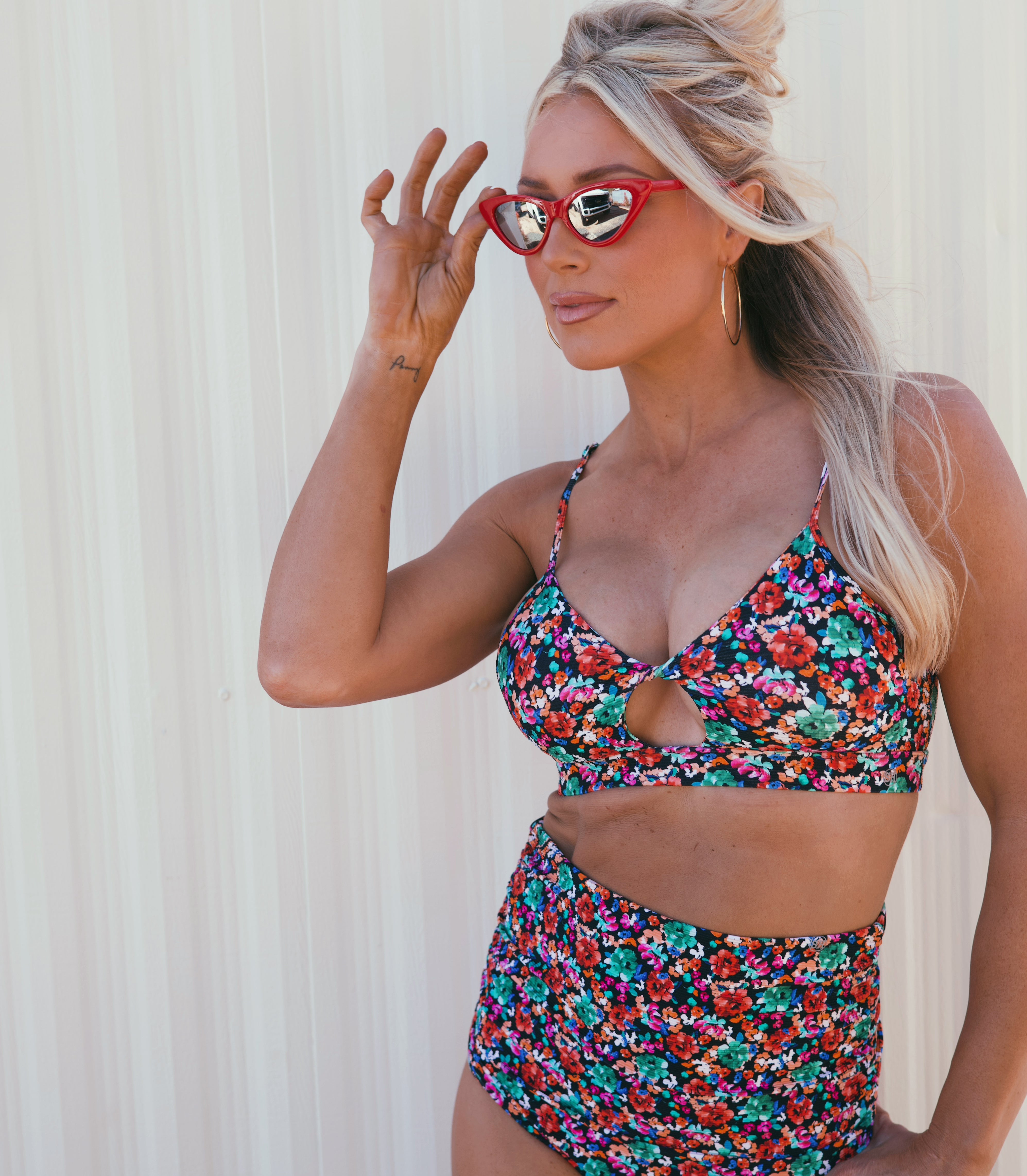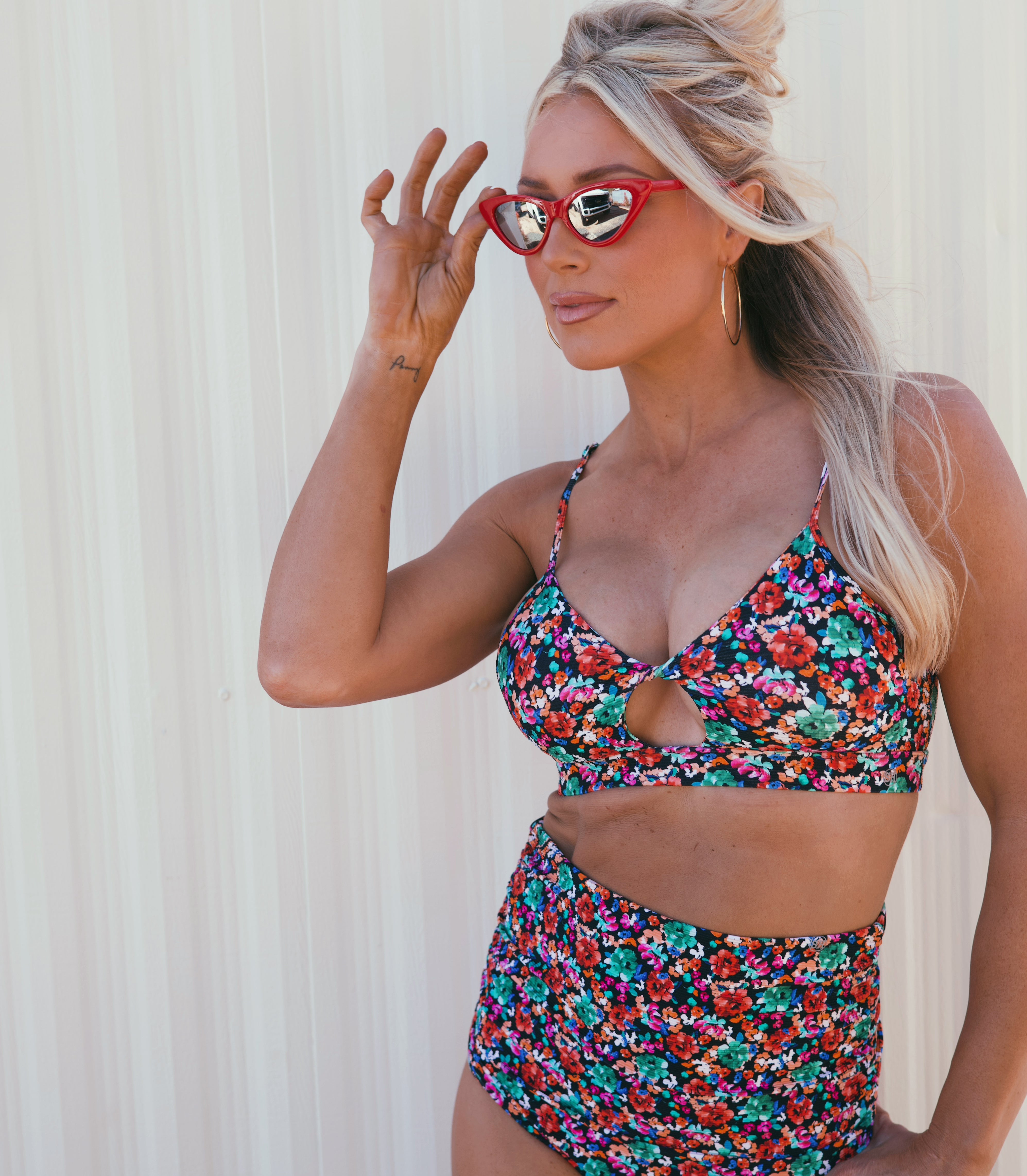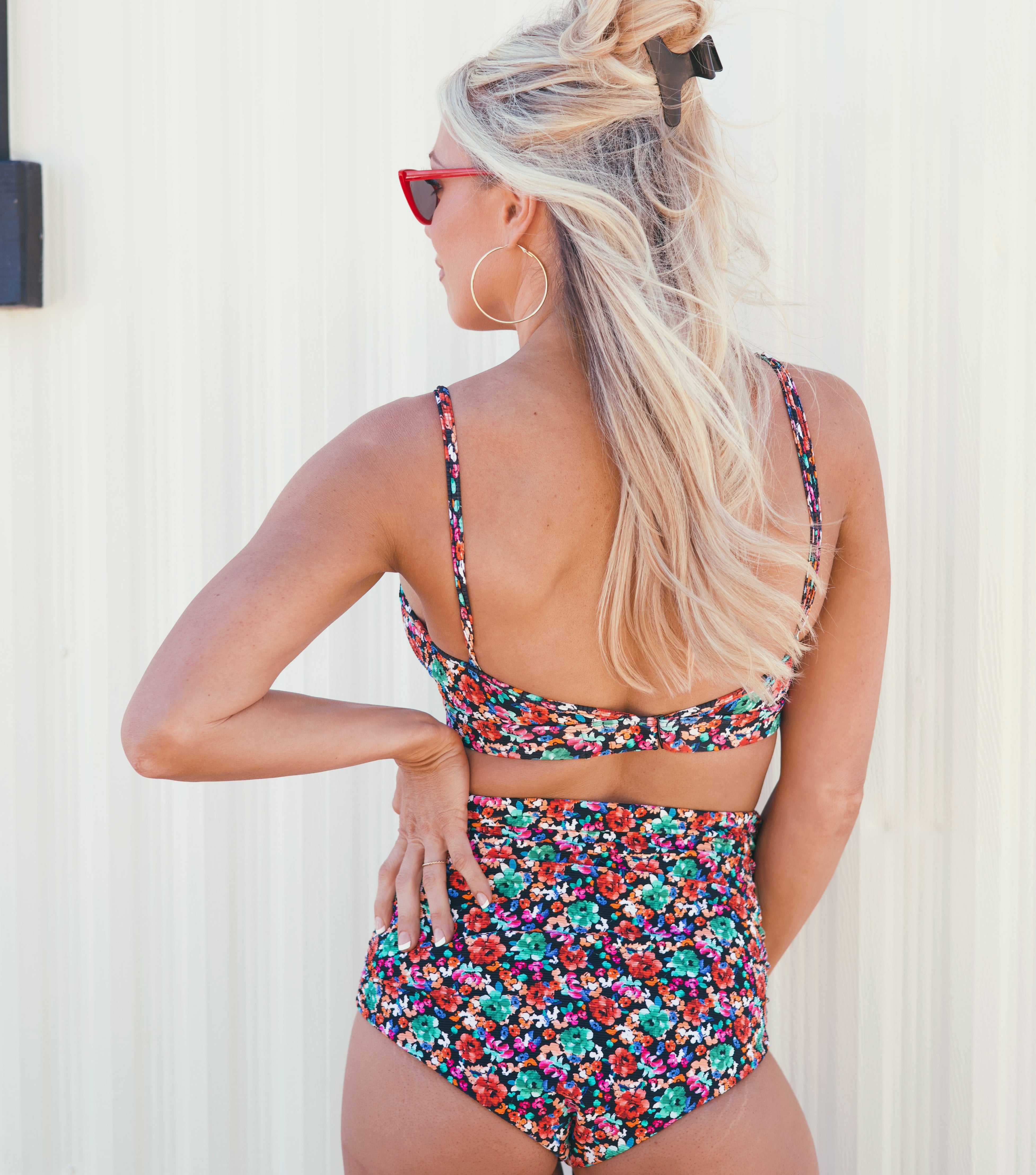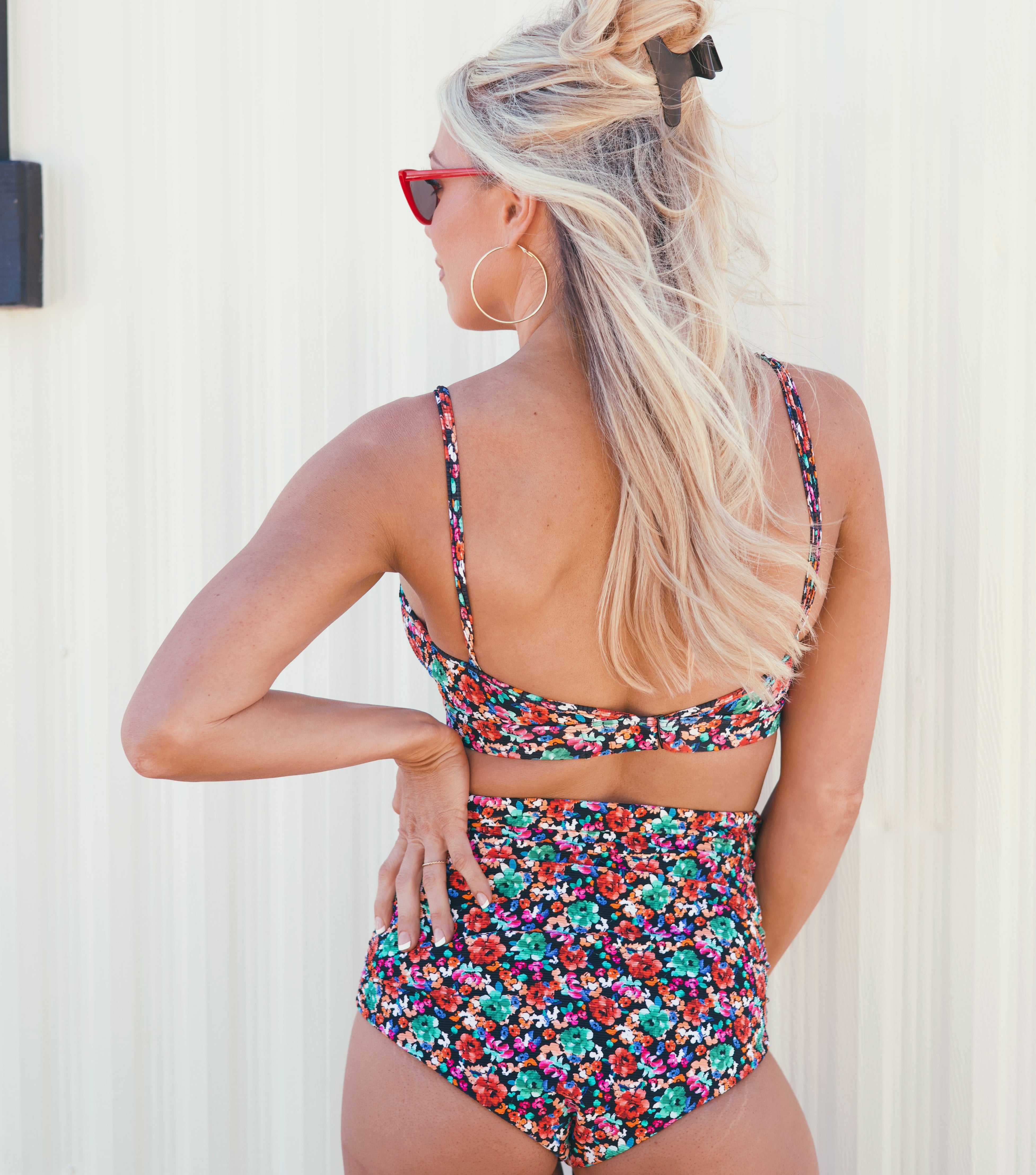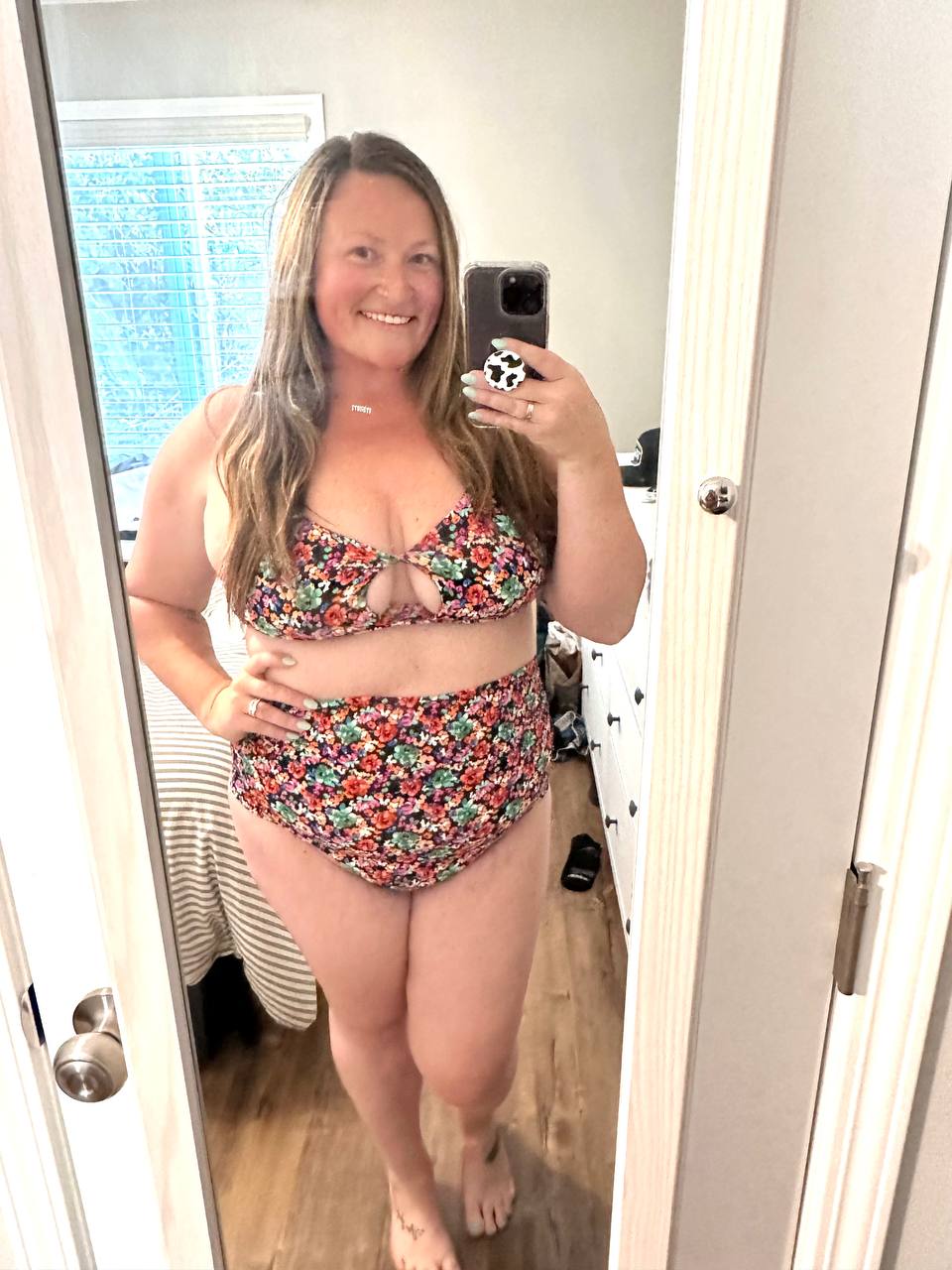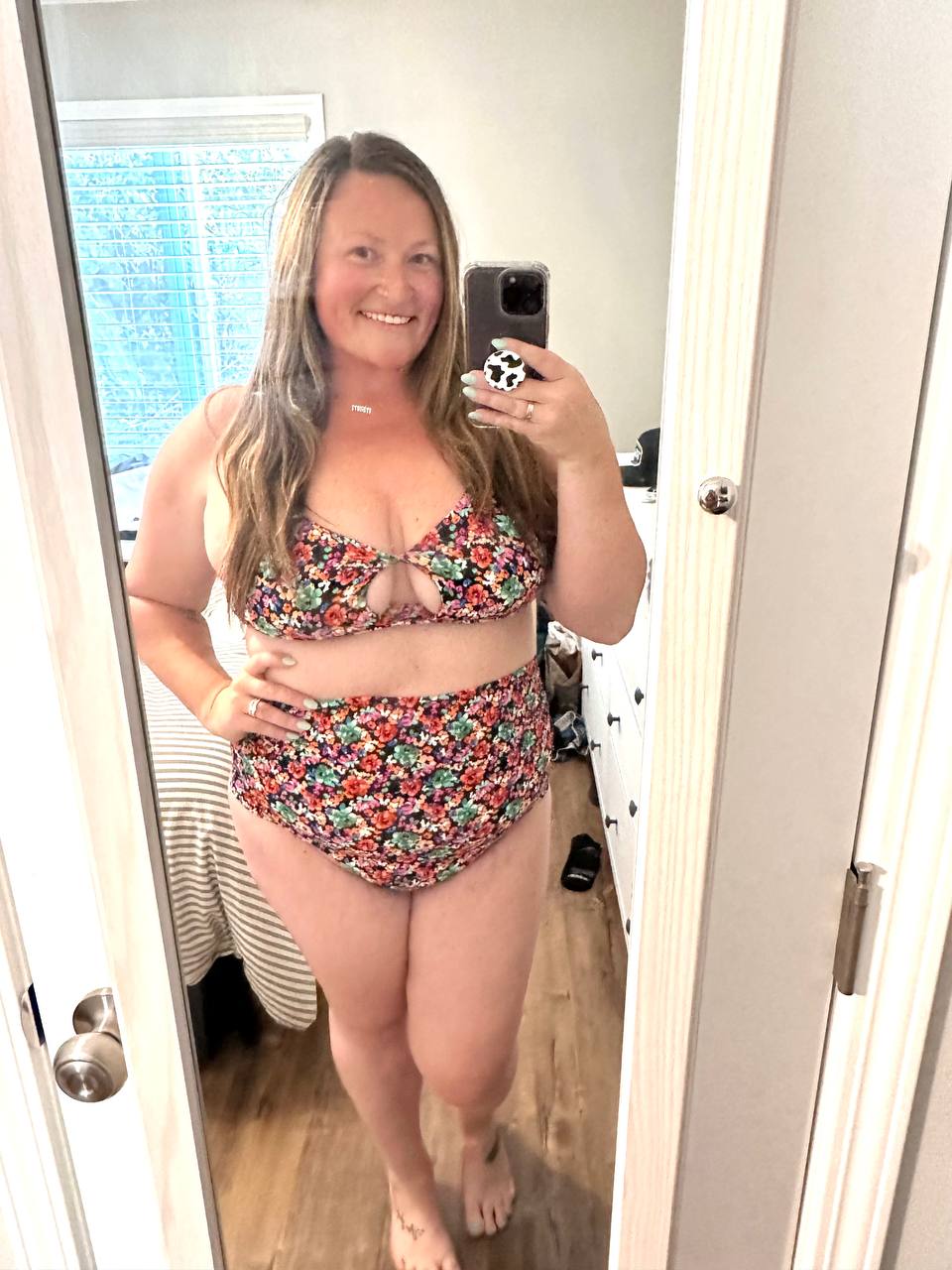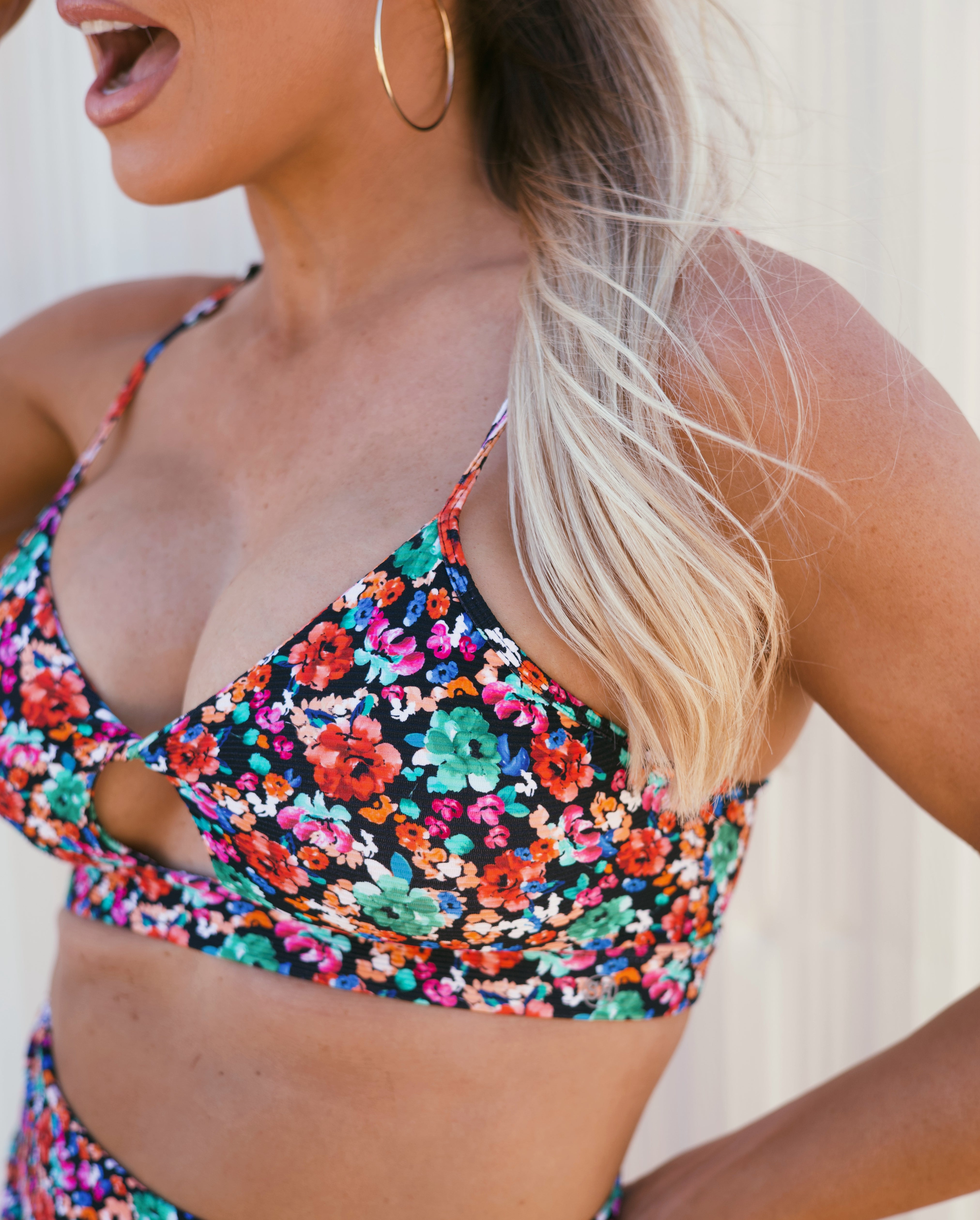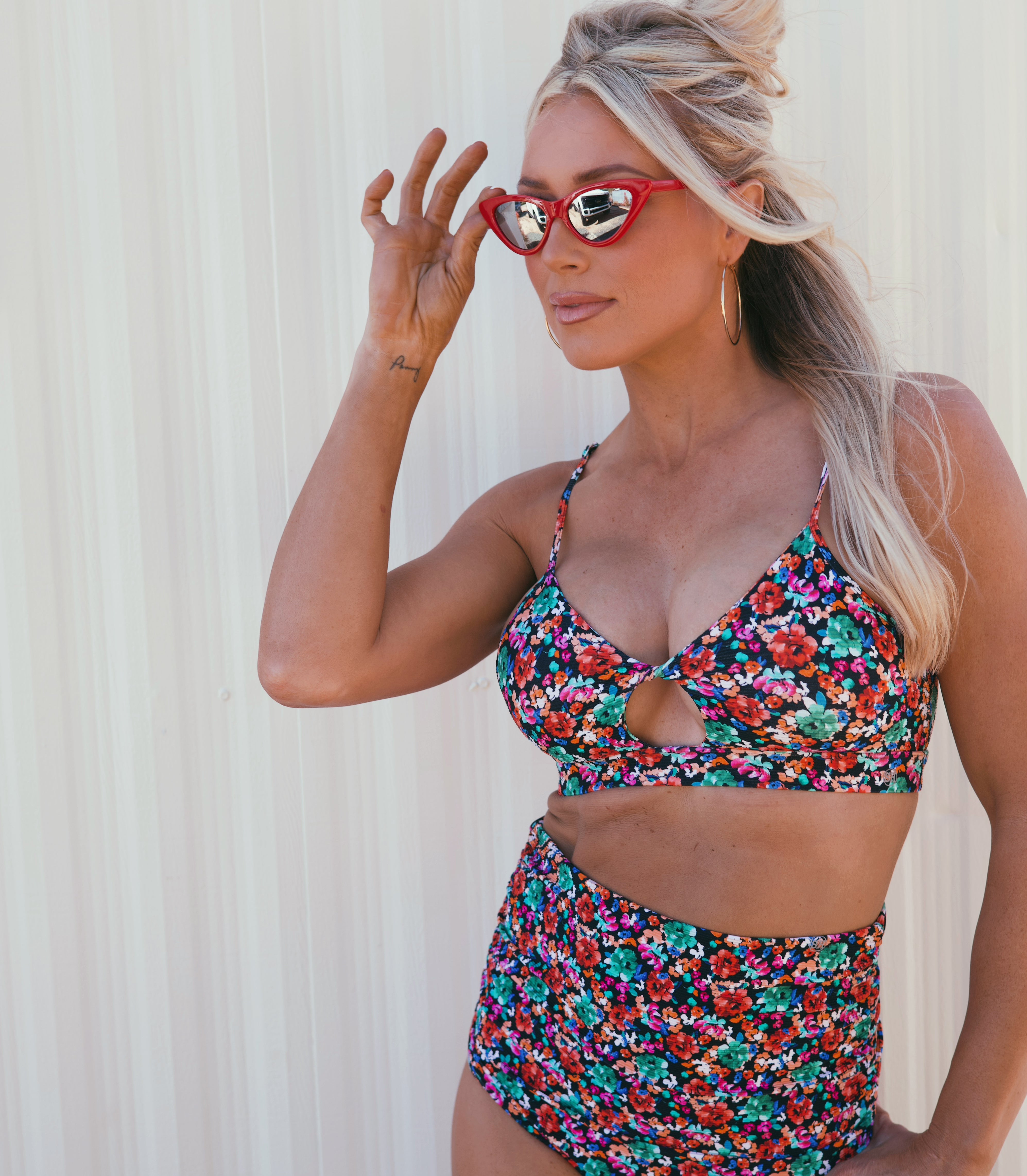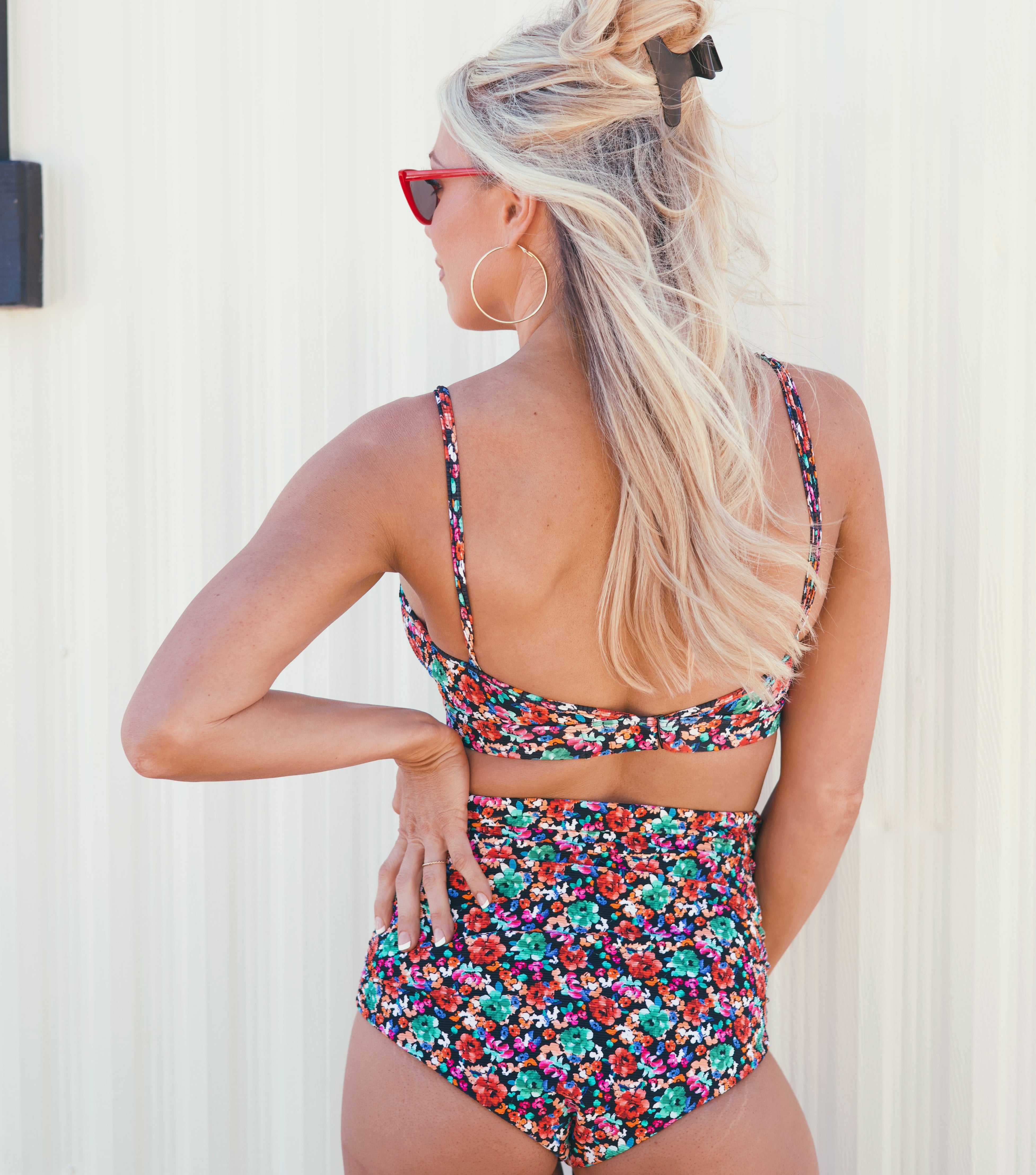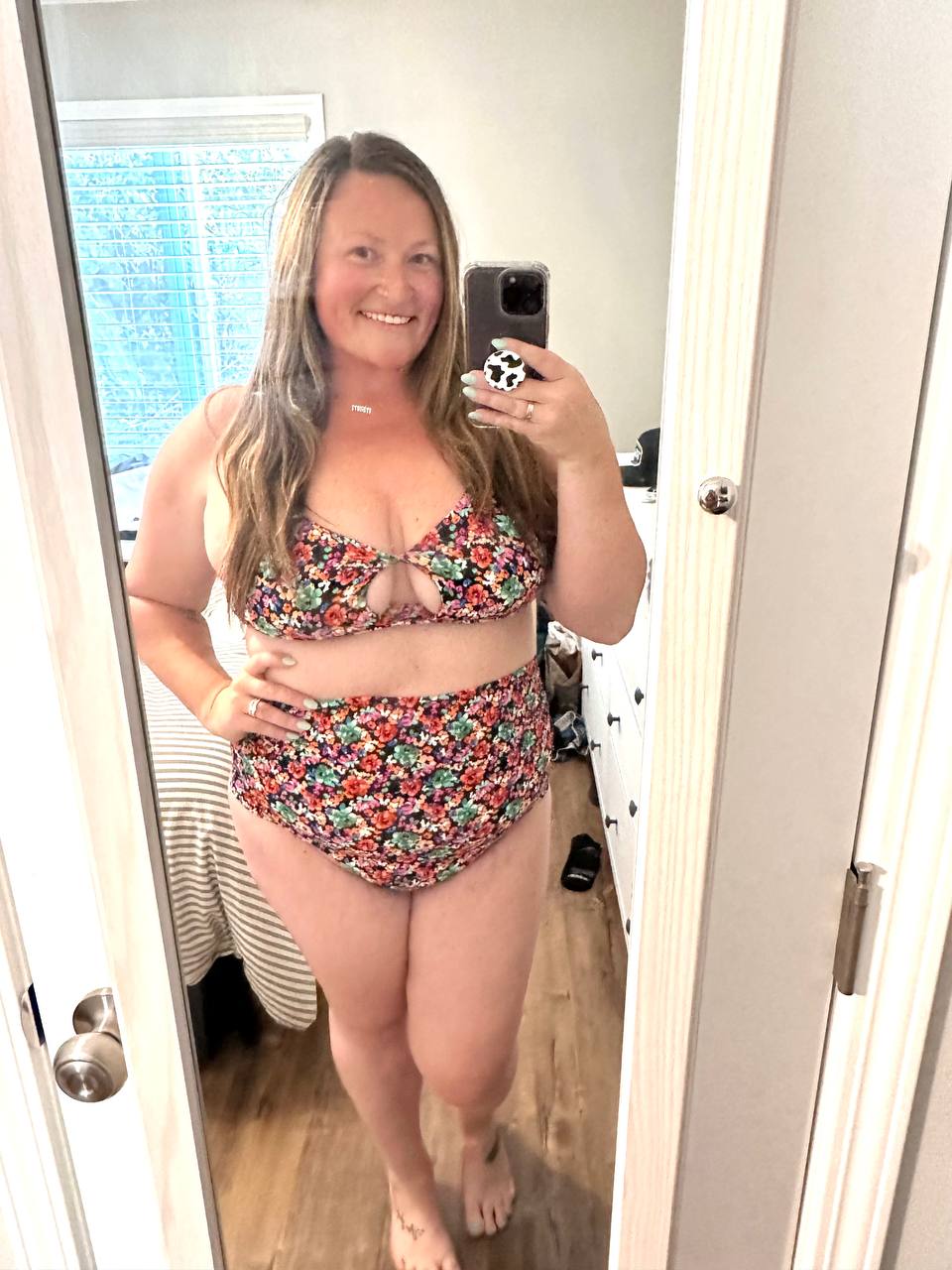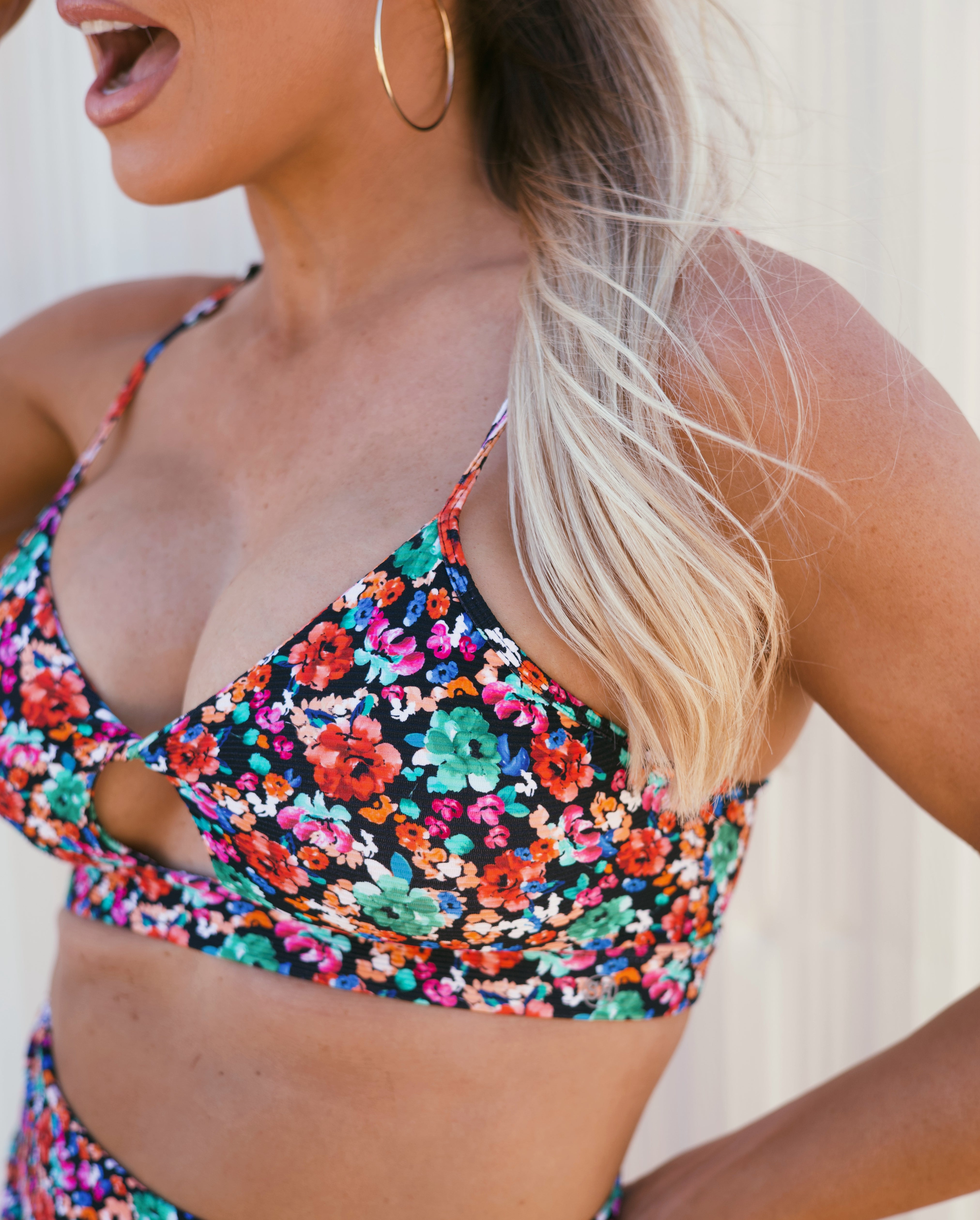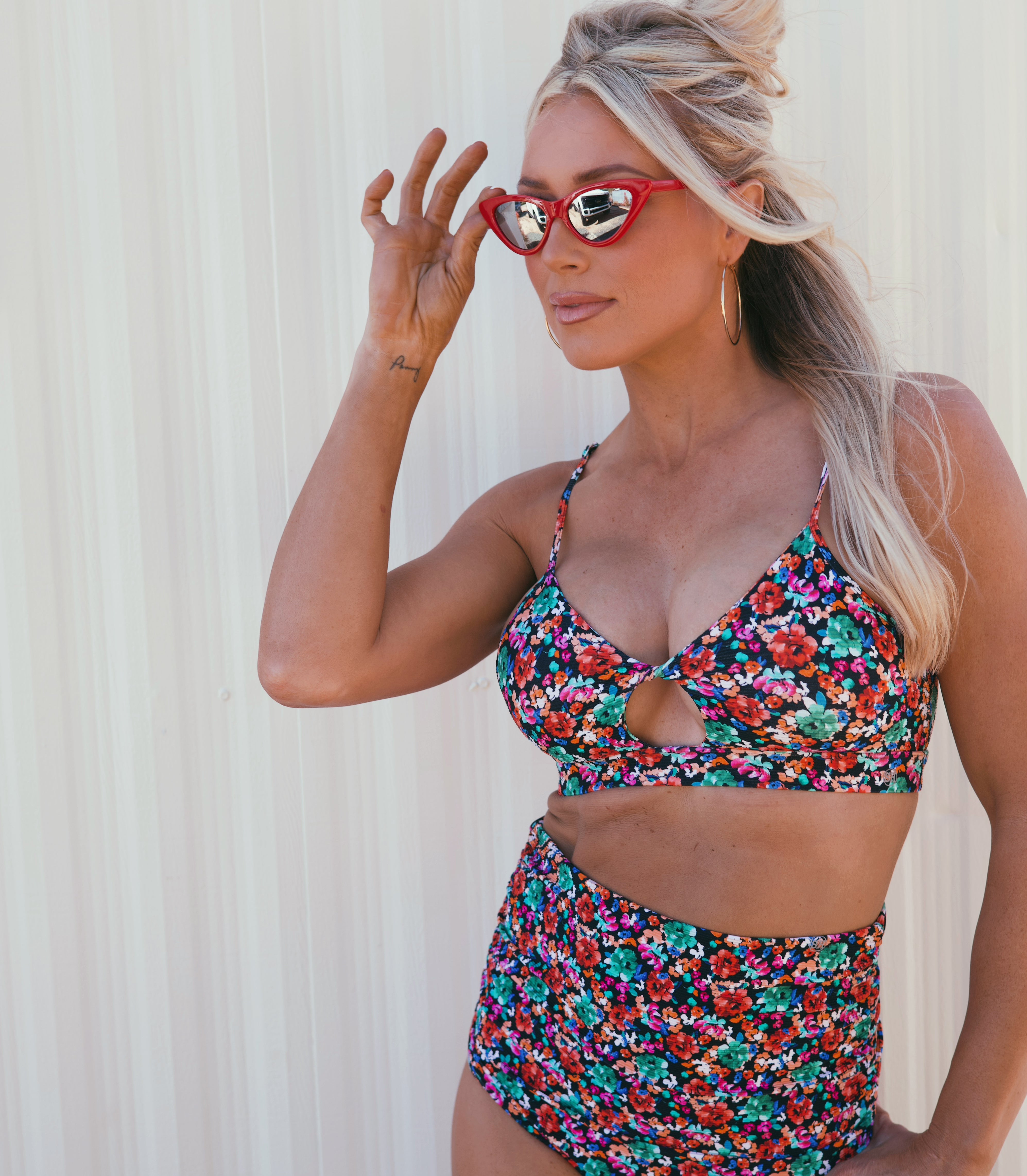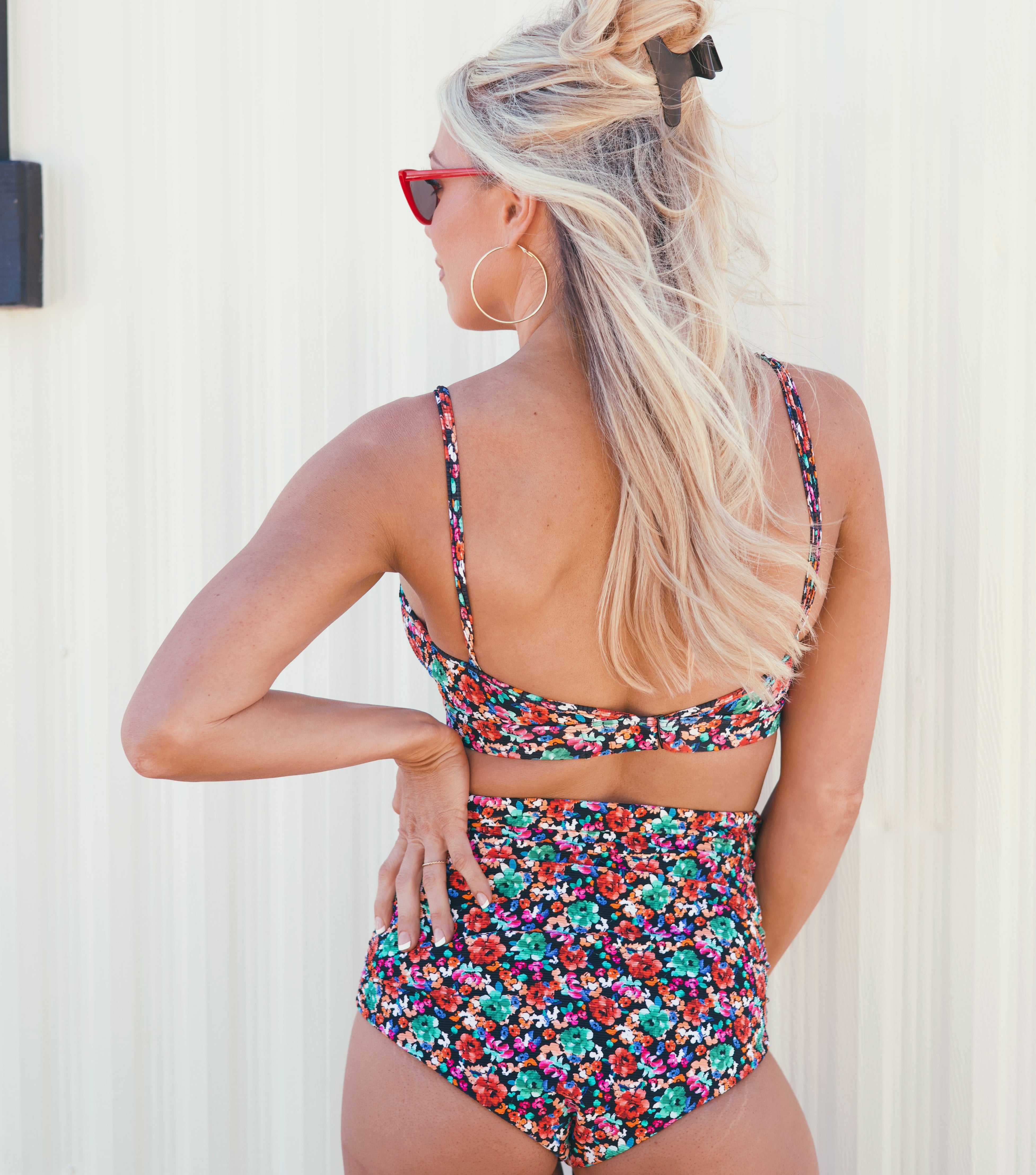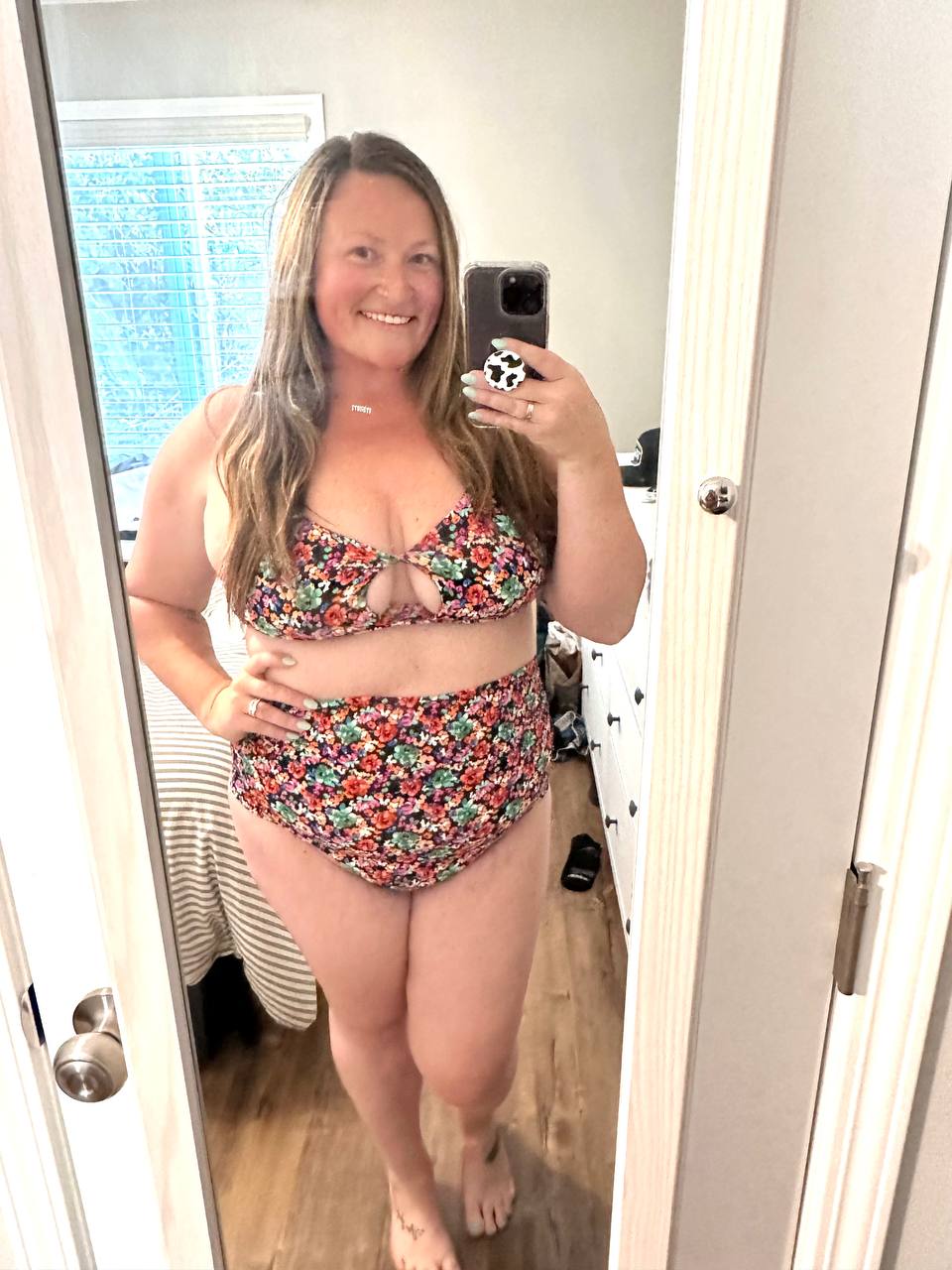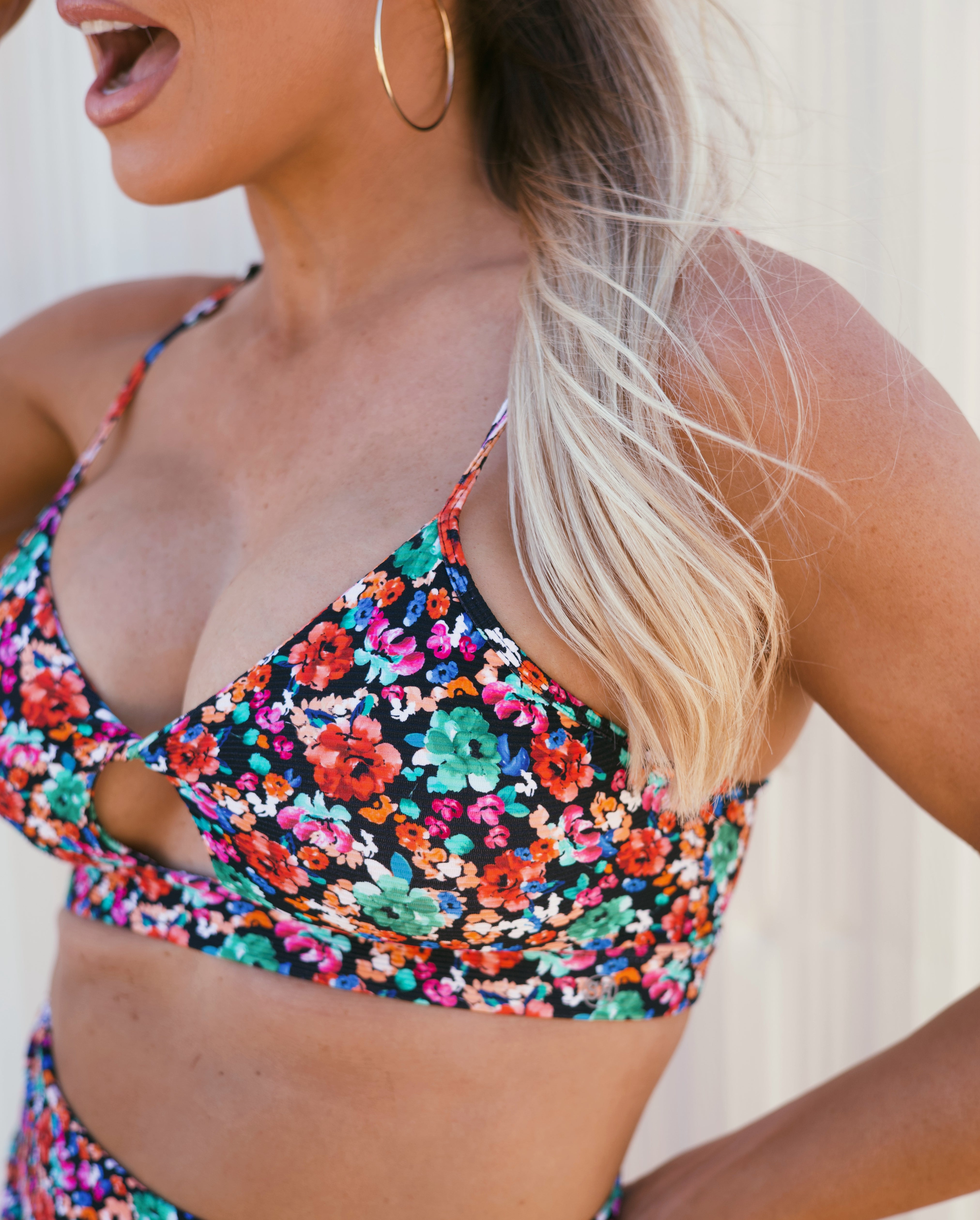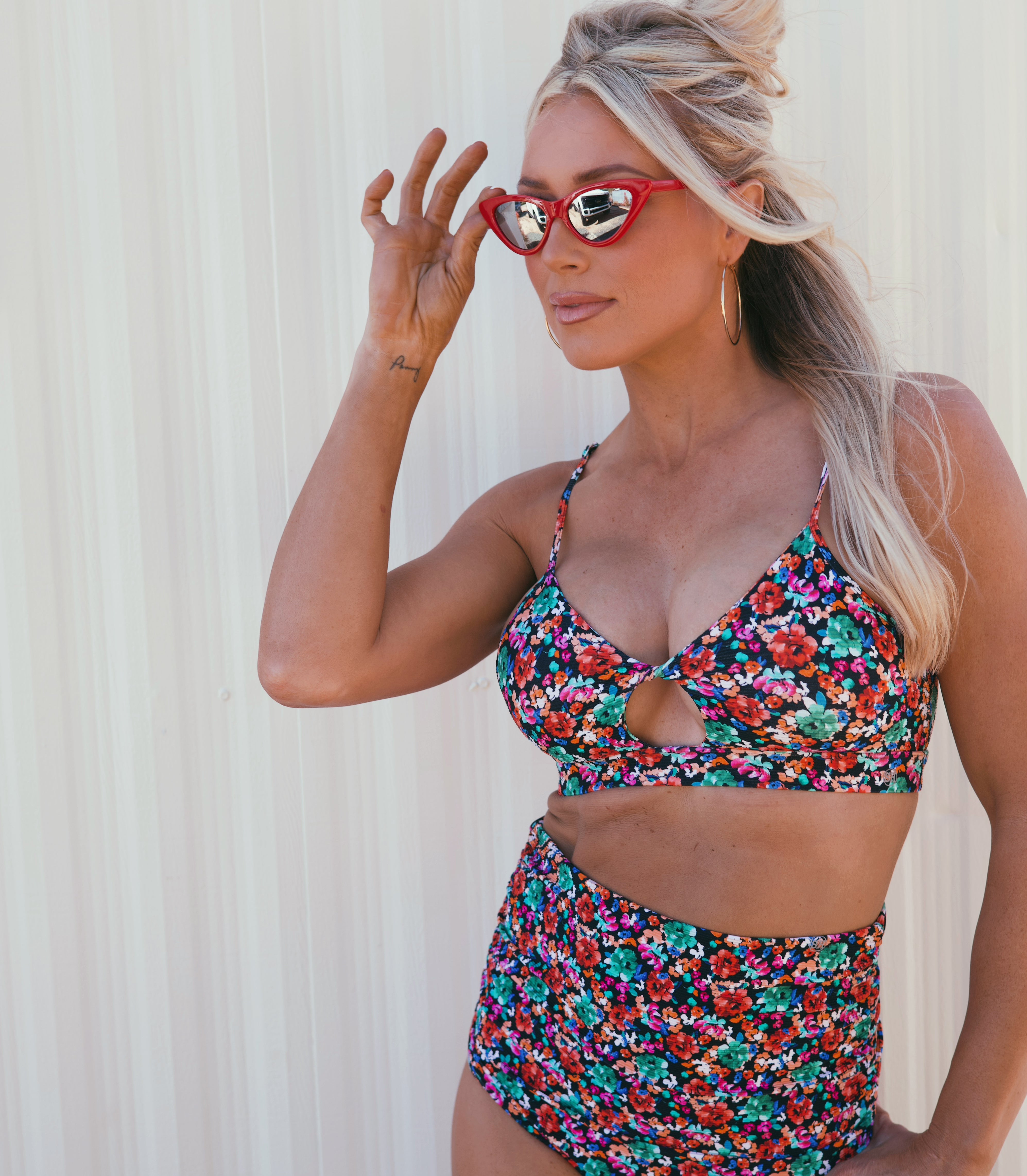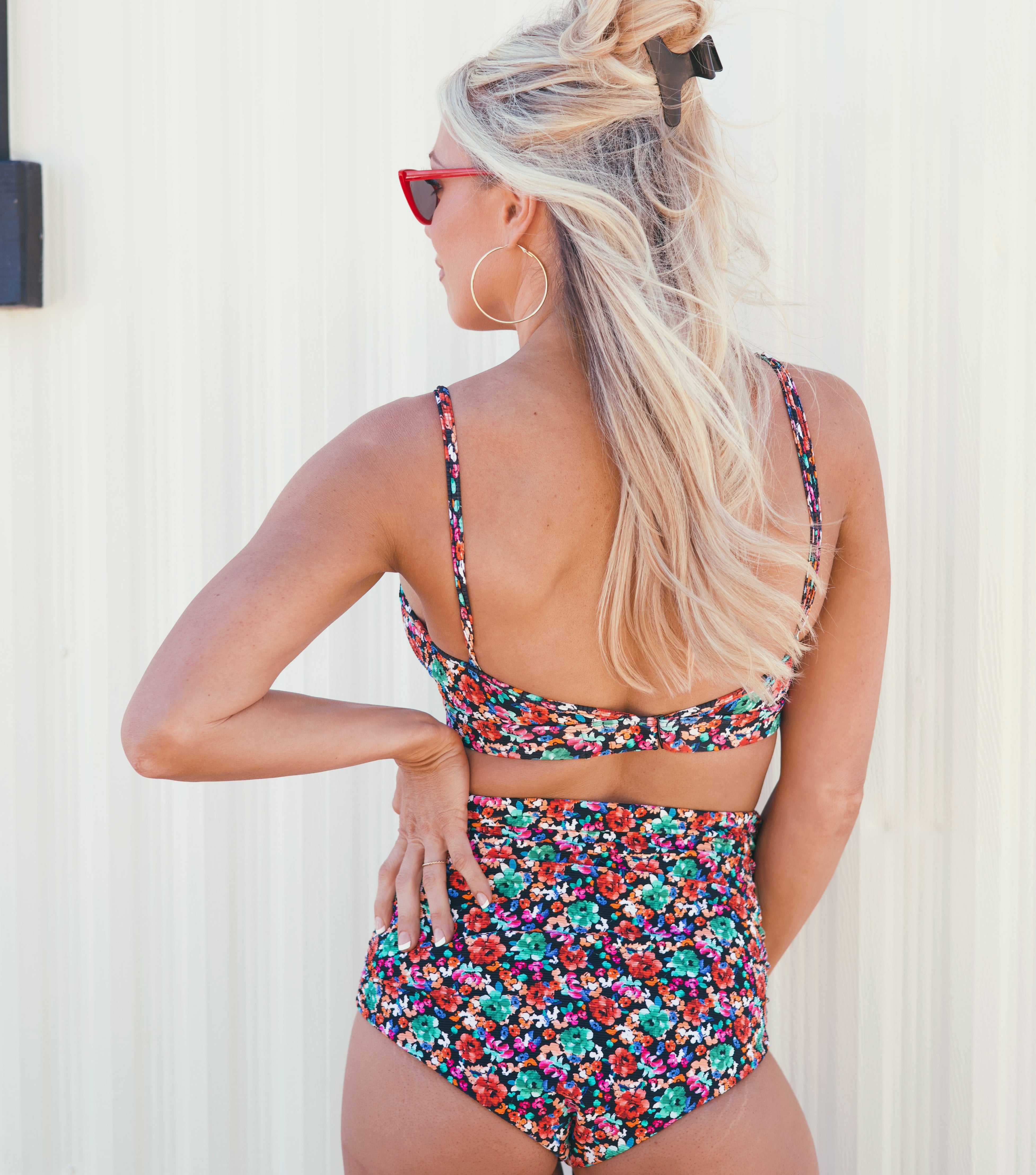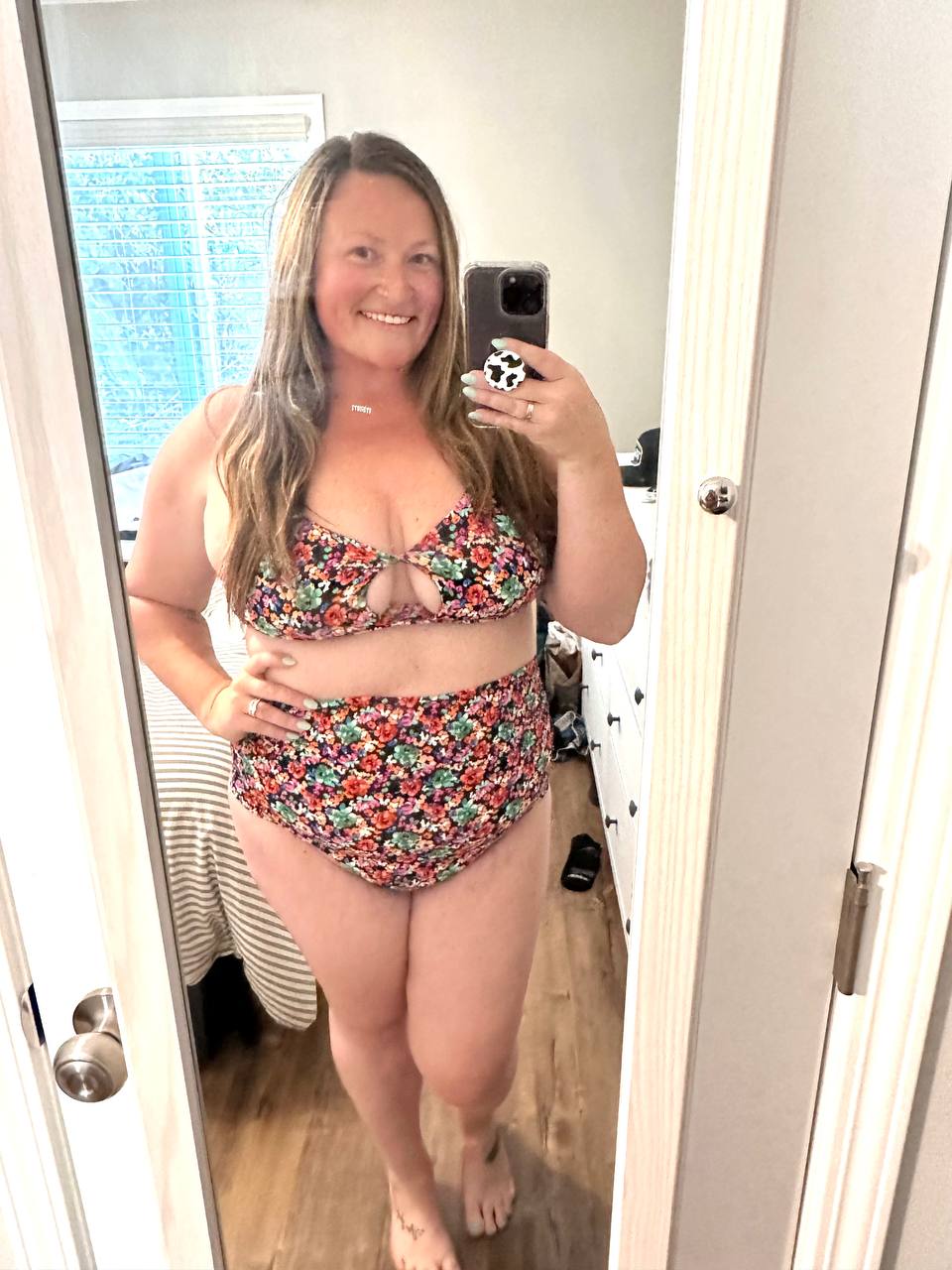 PUCKERED TOP in BLOOM
our PUCKERED top is back with a cute twisted knot for a little peek a boo and thick band!
this welcomes support with an adorable twist, literally.
don't let this dainty style fool you, it is supportive!!
The bright florals on the black background make this pattern POP!!!
this top runs a bit small so we suggest sizing up!