FREE Standard Shipping on orders $150+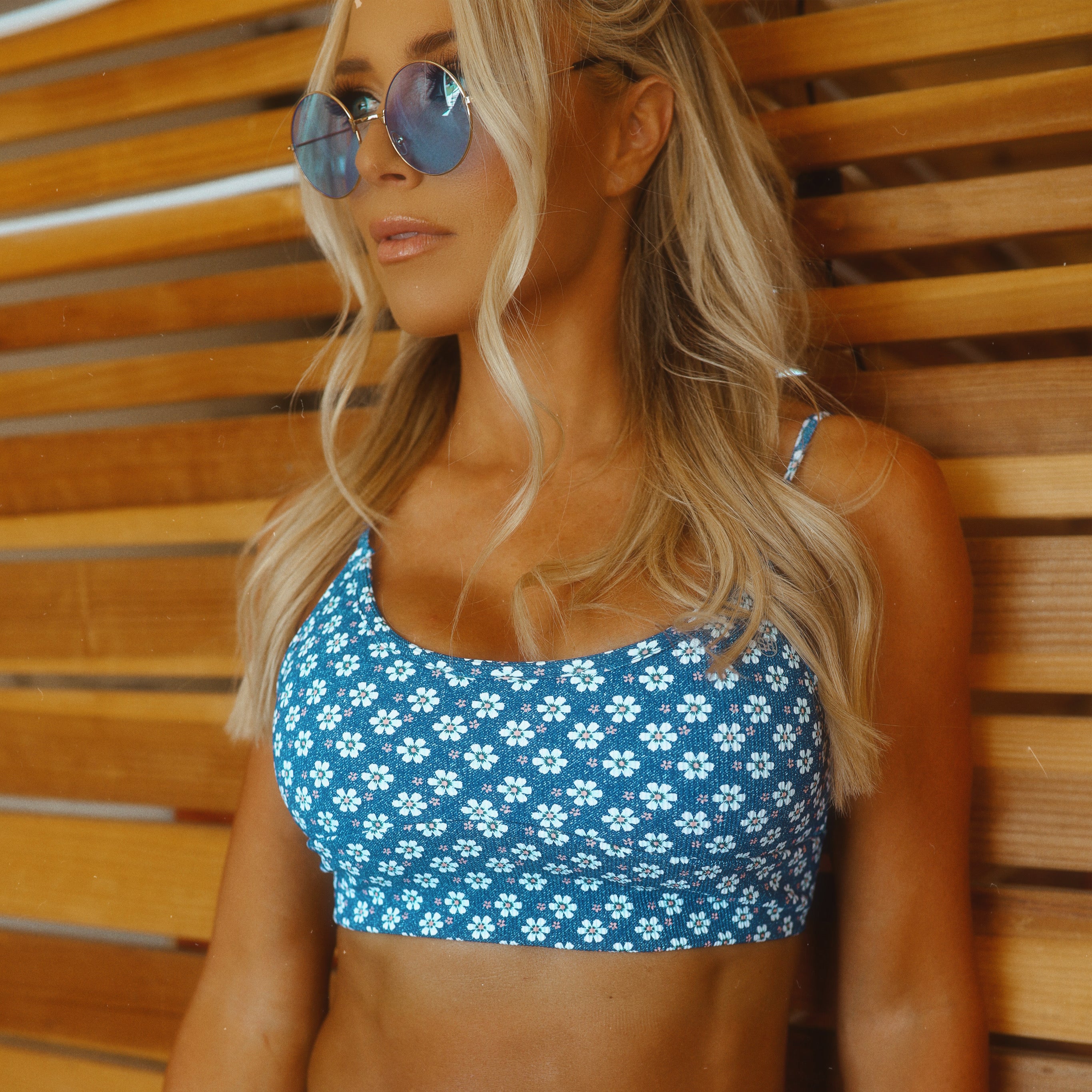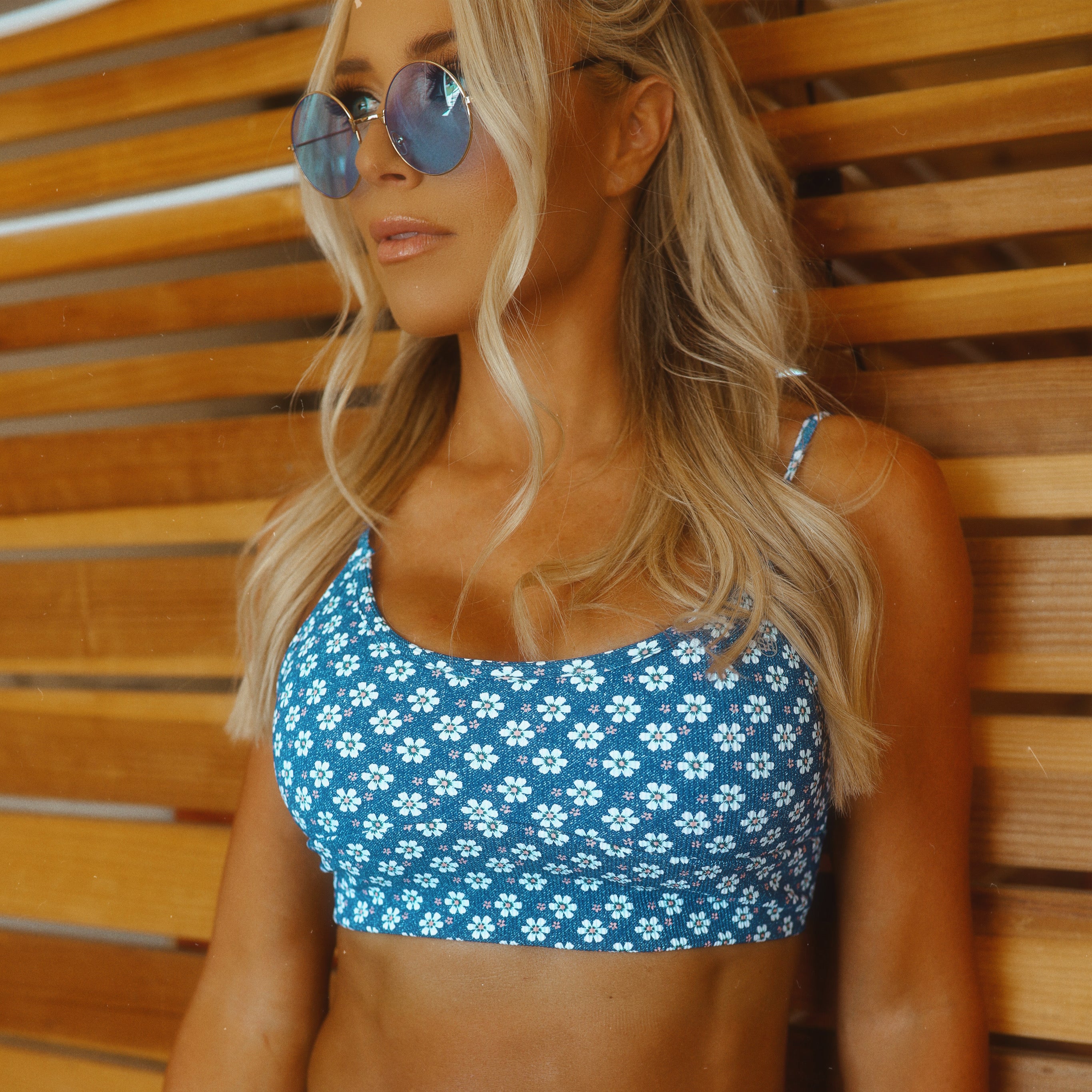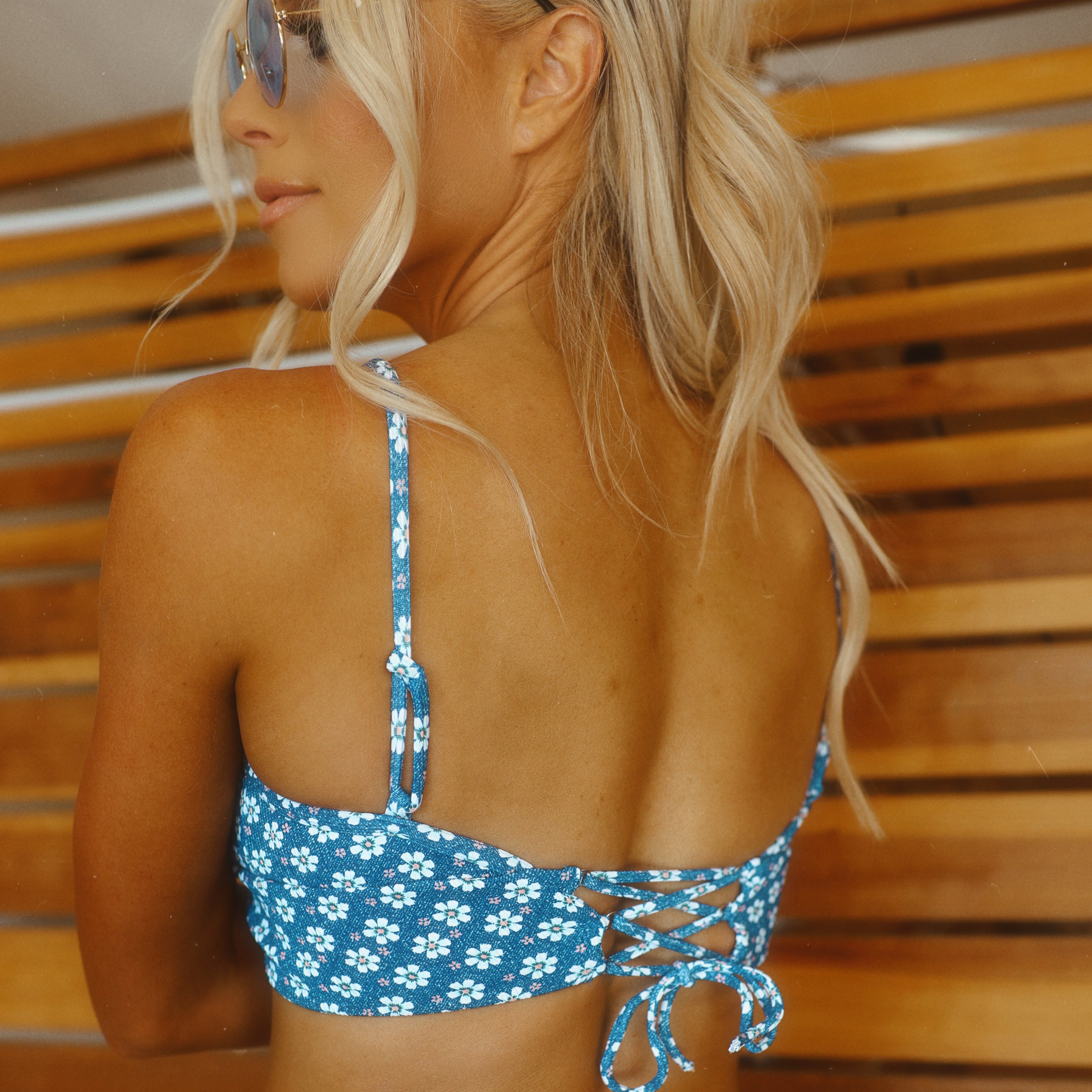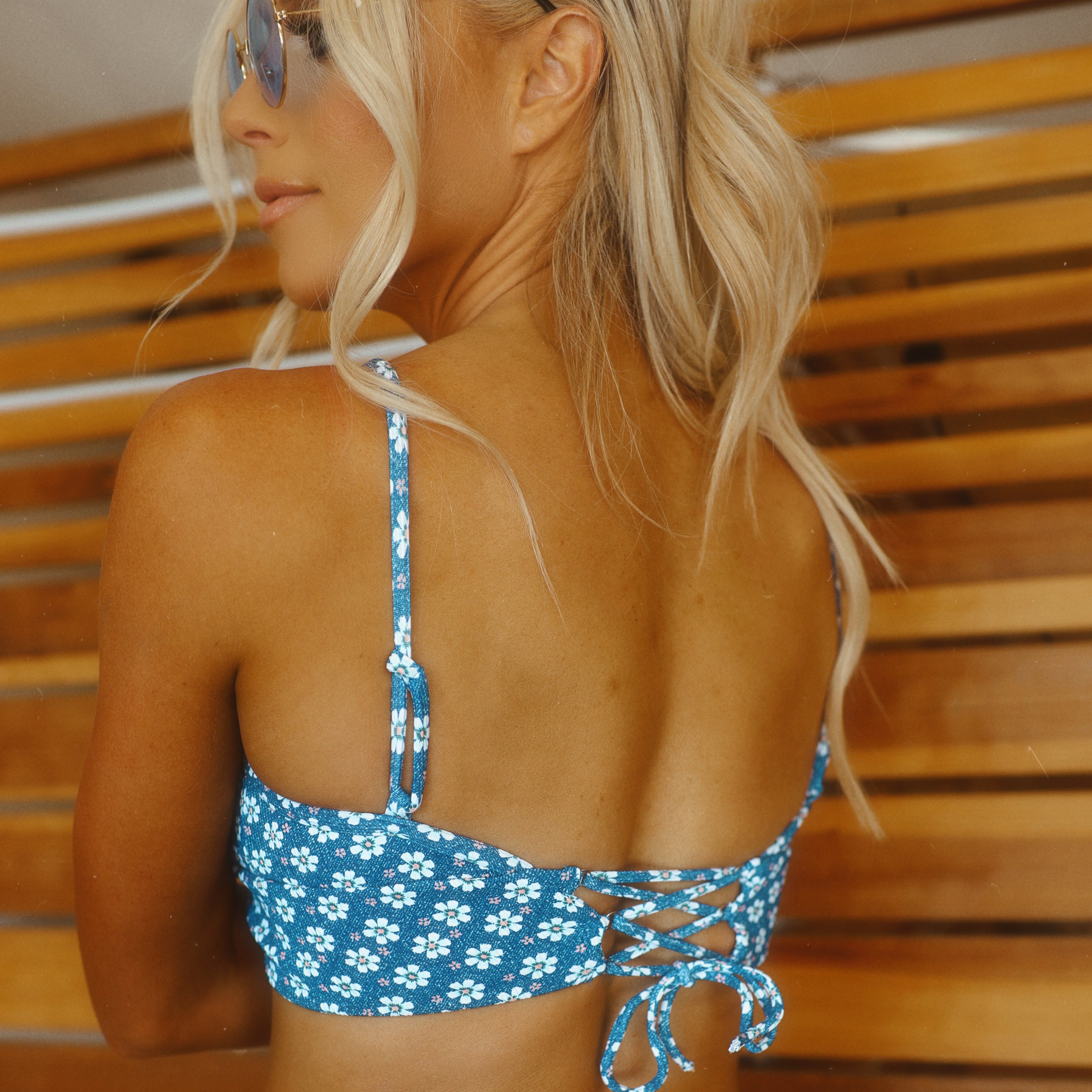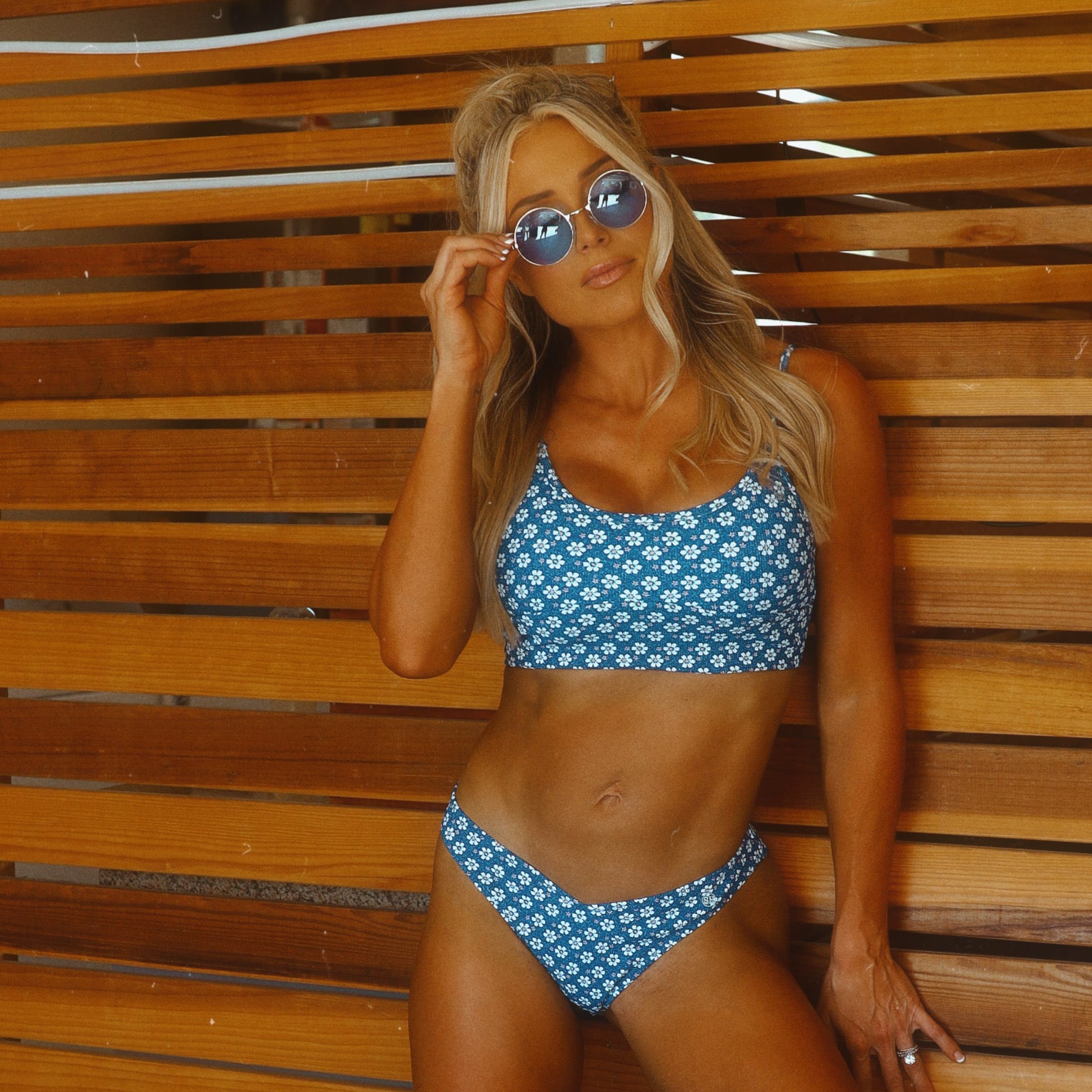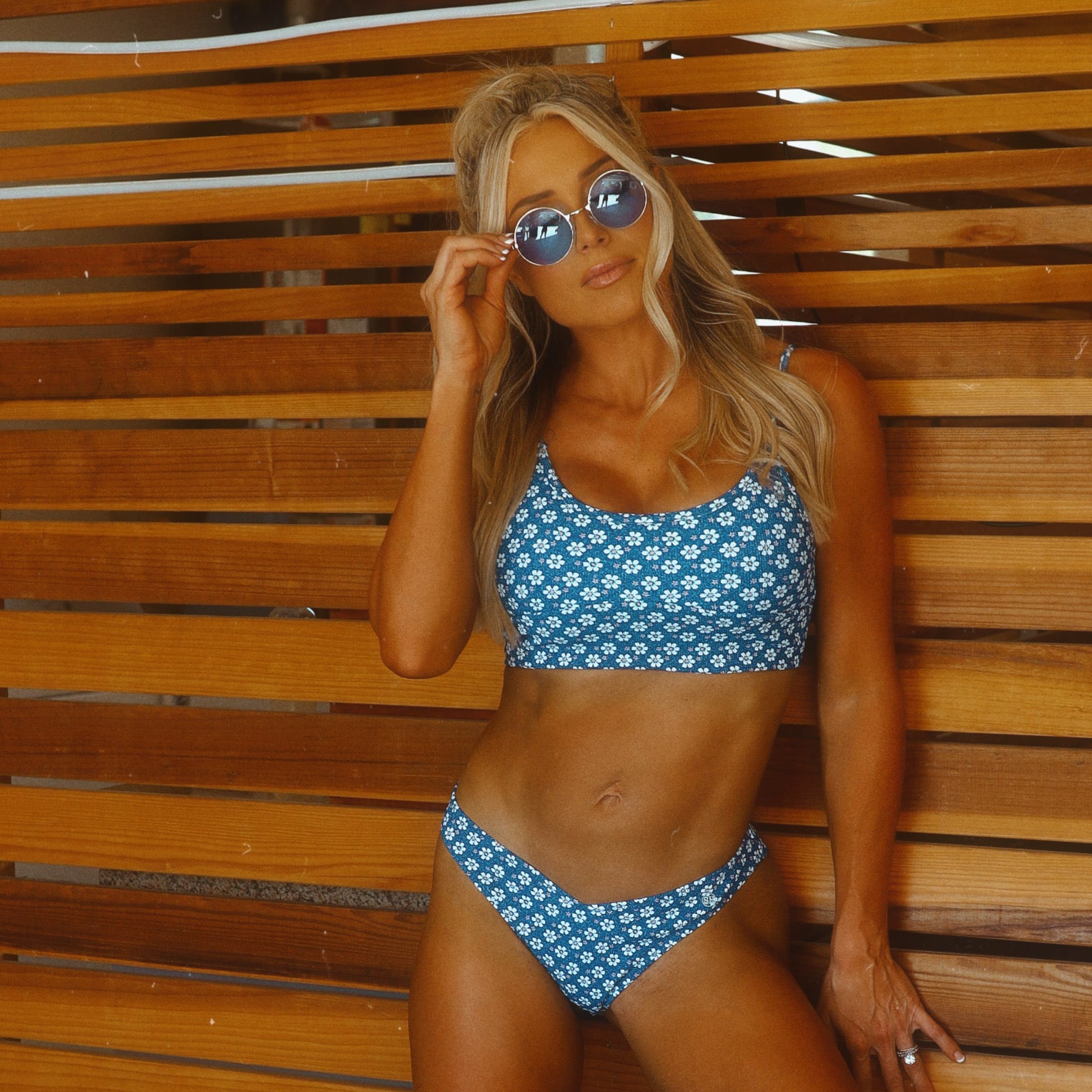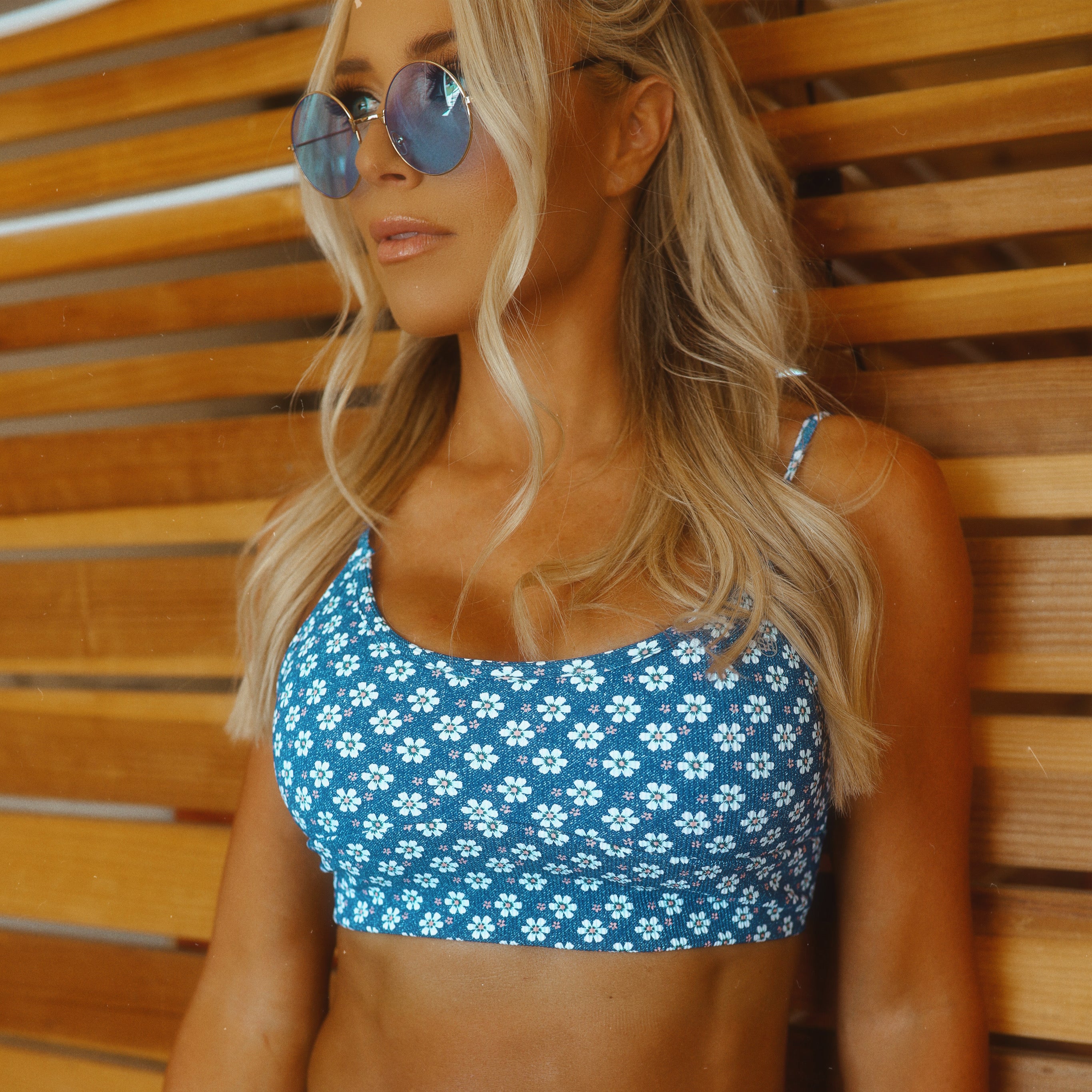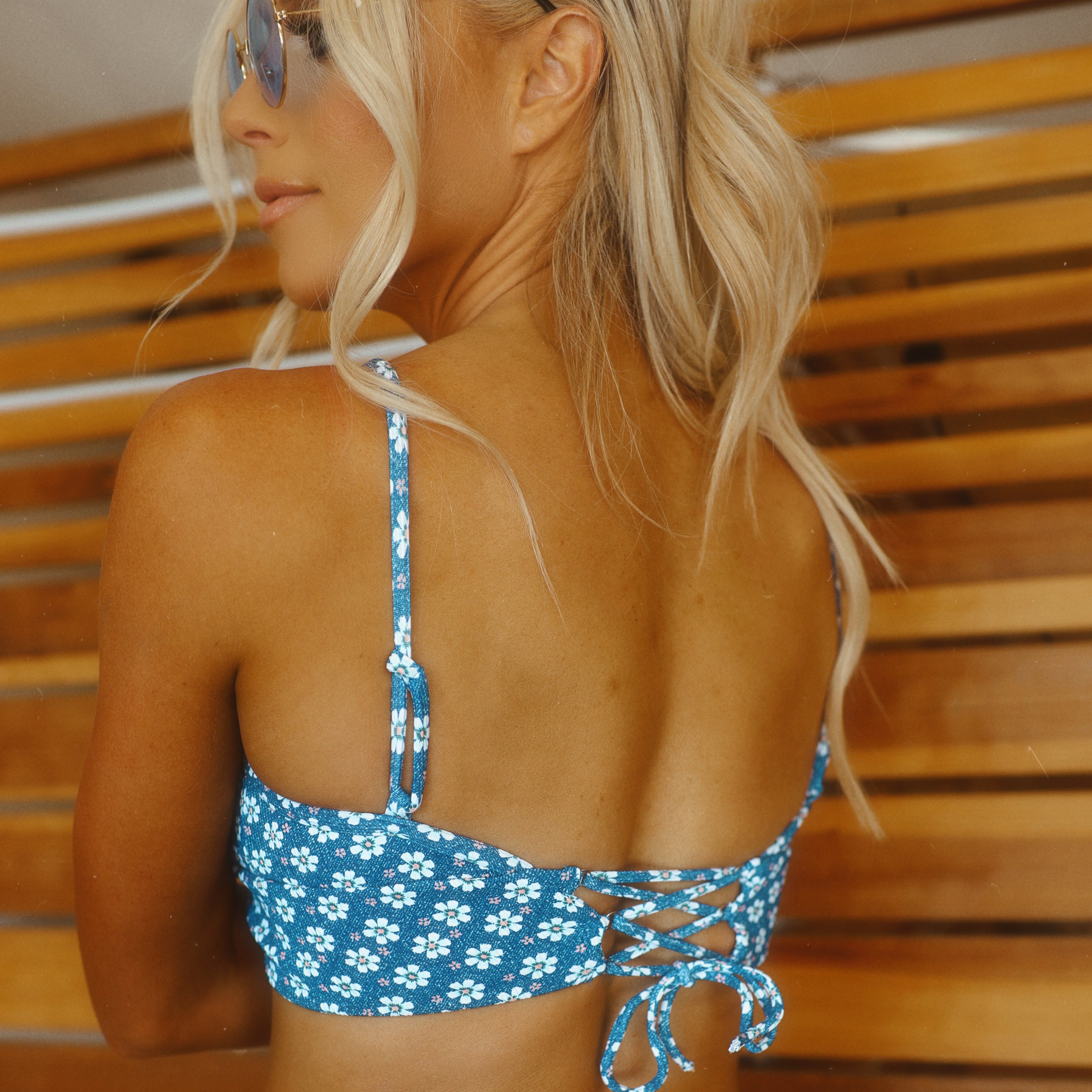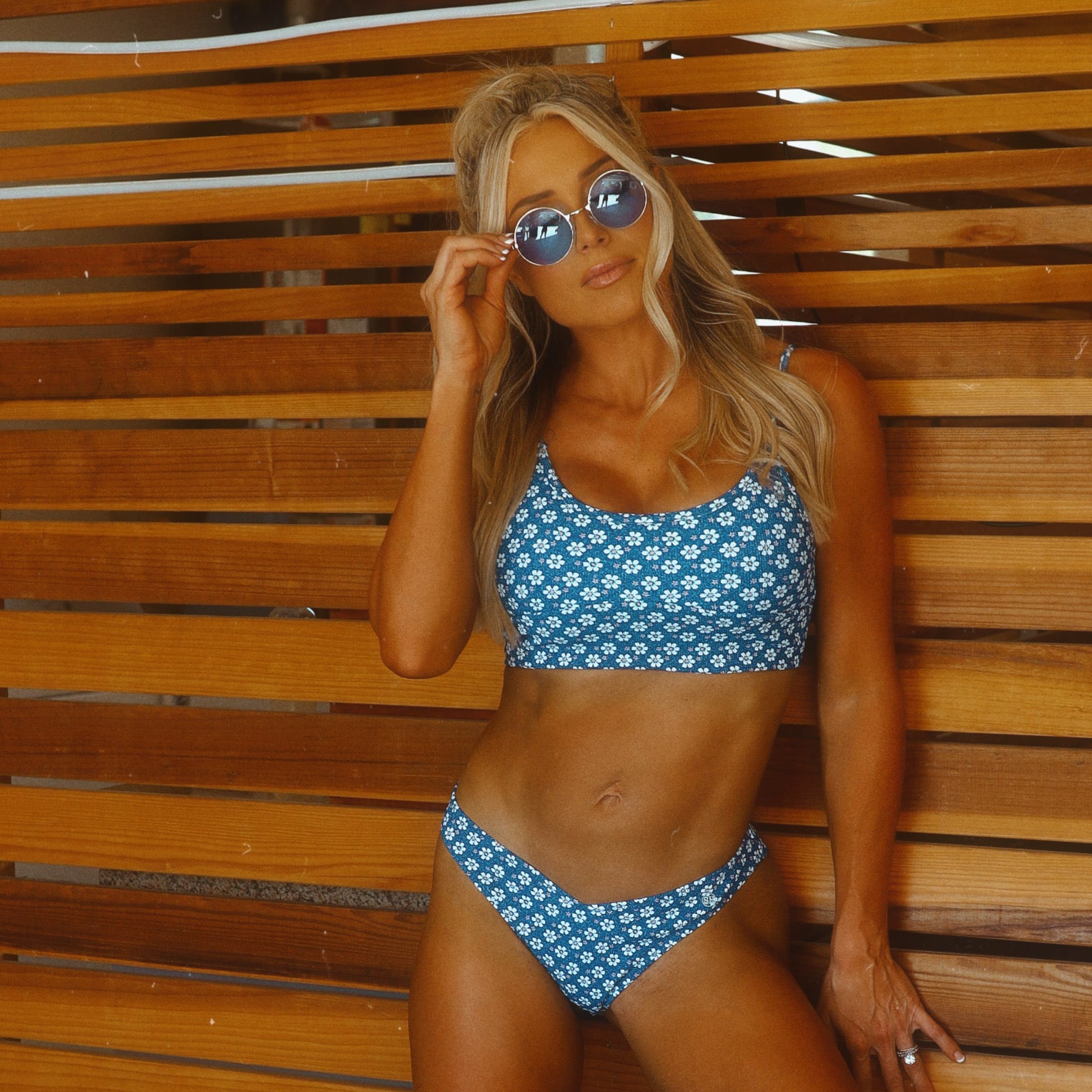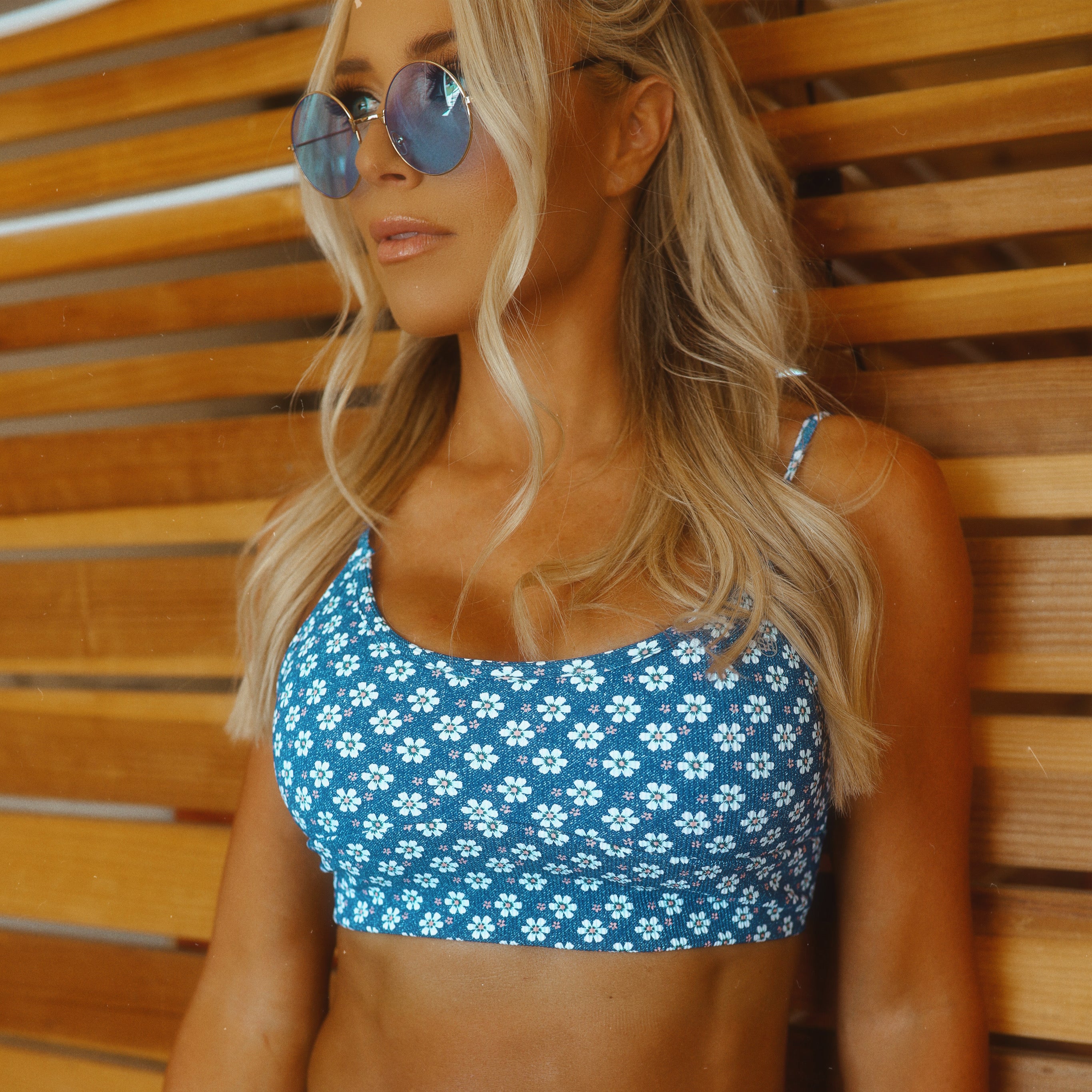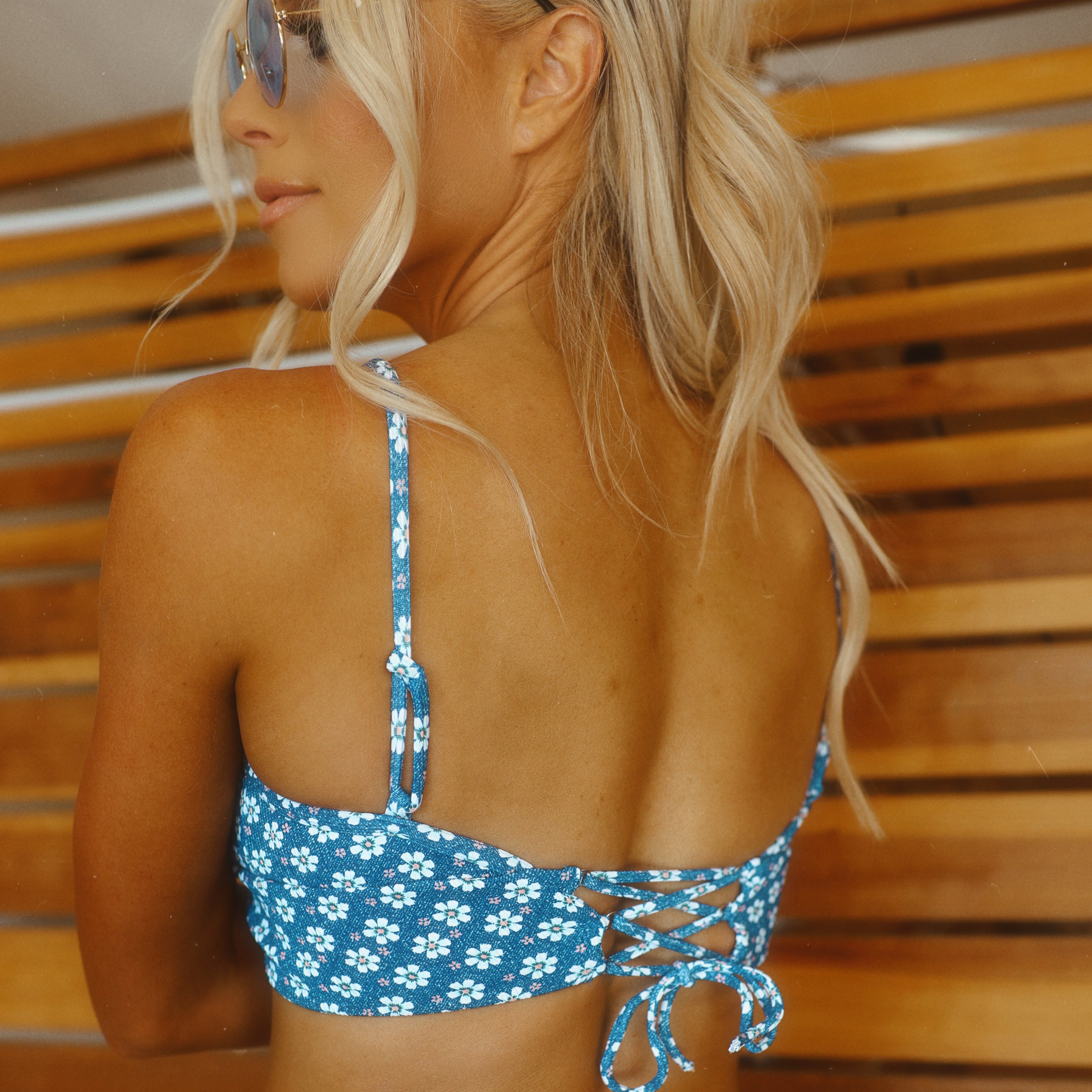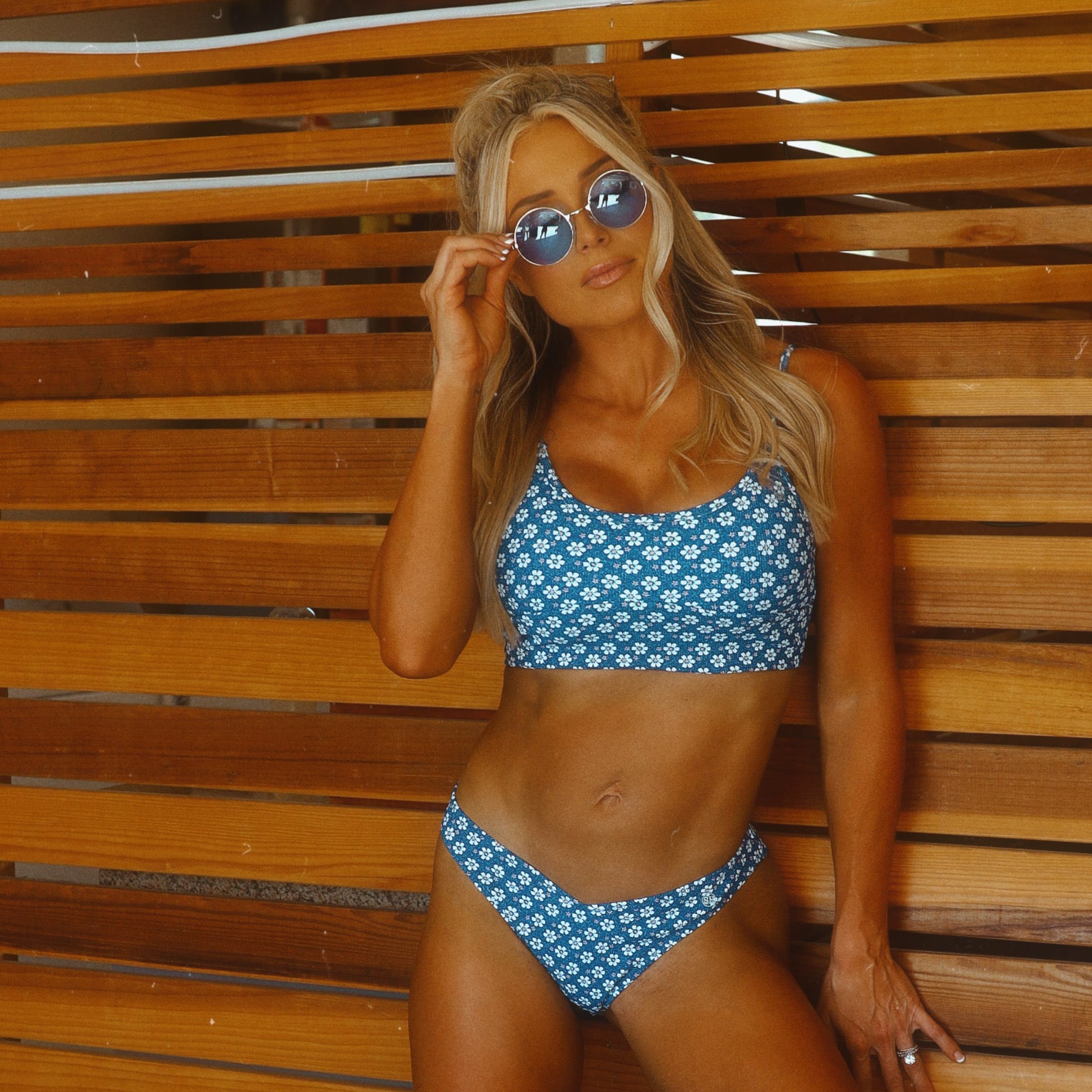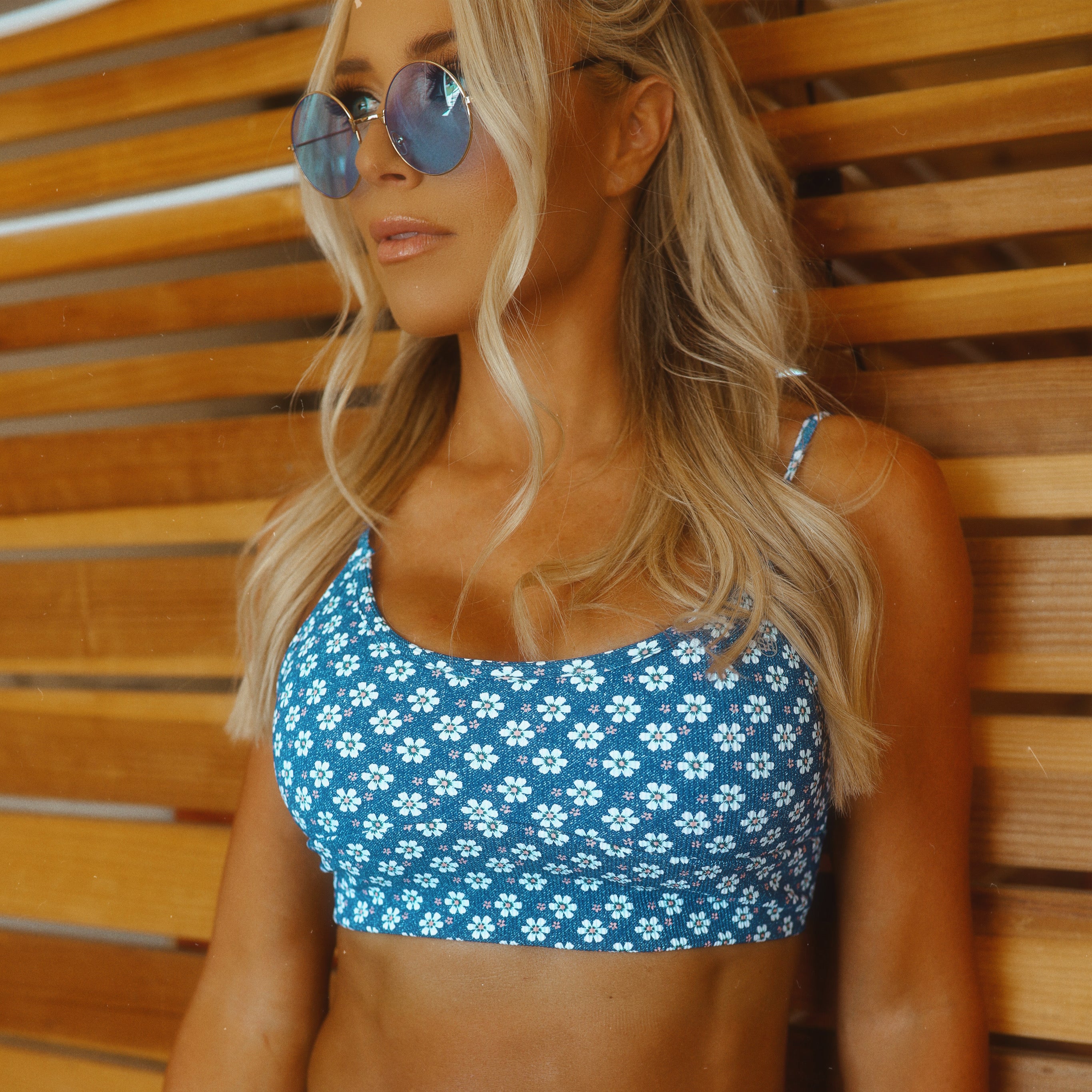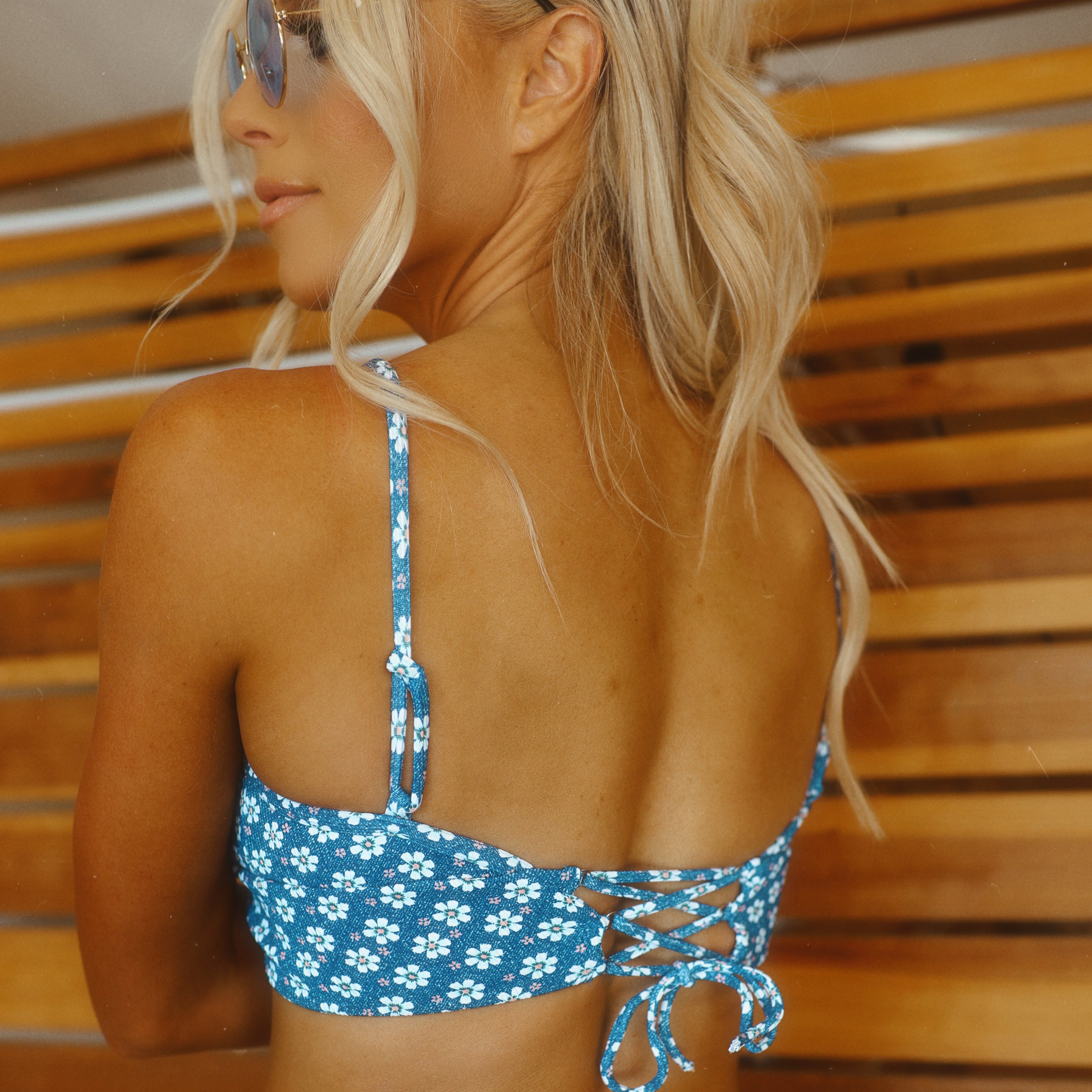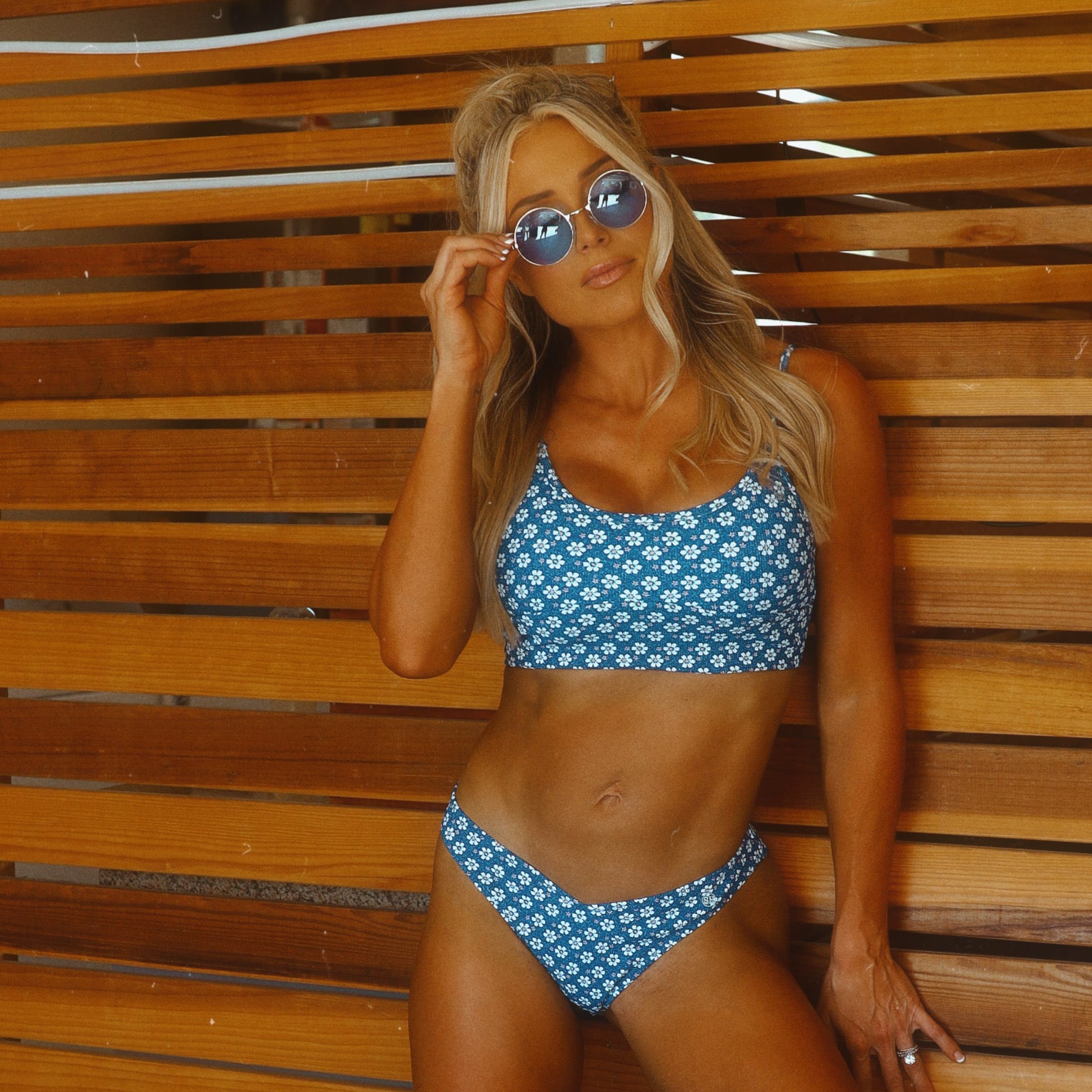 BRACED TOP in DAISY DUKE
INTRODUCING THE BRACED TOP
in our brand new print that is timeless and can be worn year round, DAISY DUKE!
this new top gives you the full coverage like our quenched top does, but with this adorable tie closure feature on the back, you've got the ability to adjust to your liking!
full support with adjustable straps as well as removable pads!


this print has an almost denim blue background and large white daisies with pink centers and little pink flowers throughout!
daisy duke is a ribbed fabric with a blend of 74% nylon, 26% spandex
Dianna is wearing a size medium and has
paired it with our RESERVE BOTTOM in DAISY DUKE