FREE Standard Shipping on orders $150+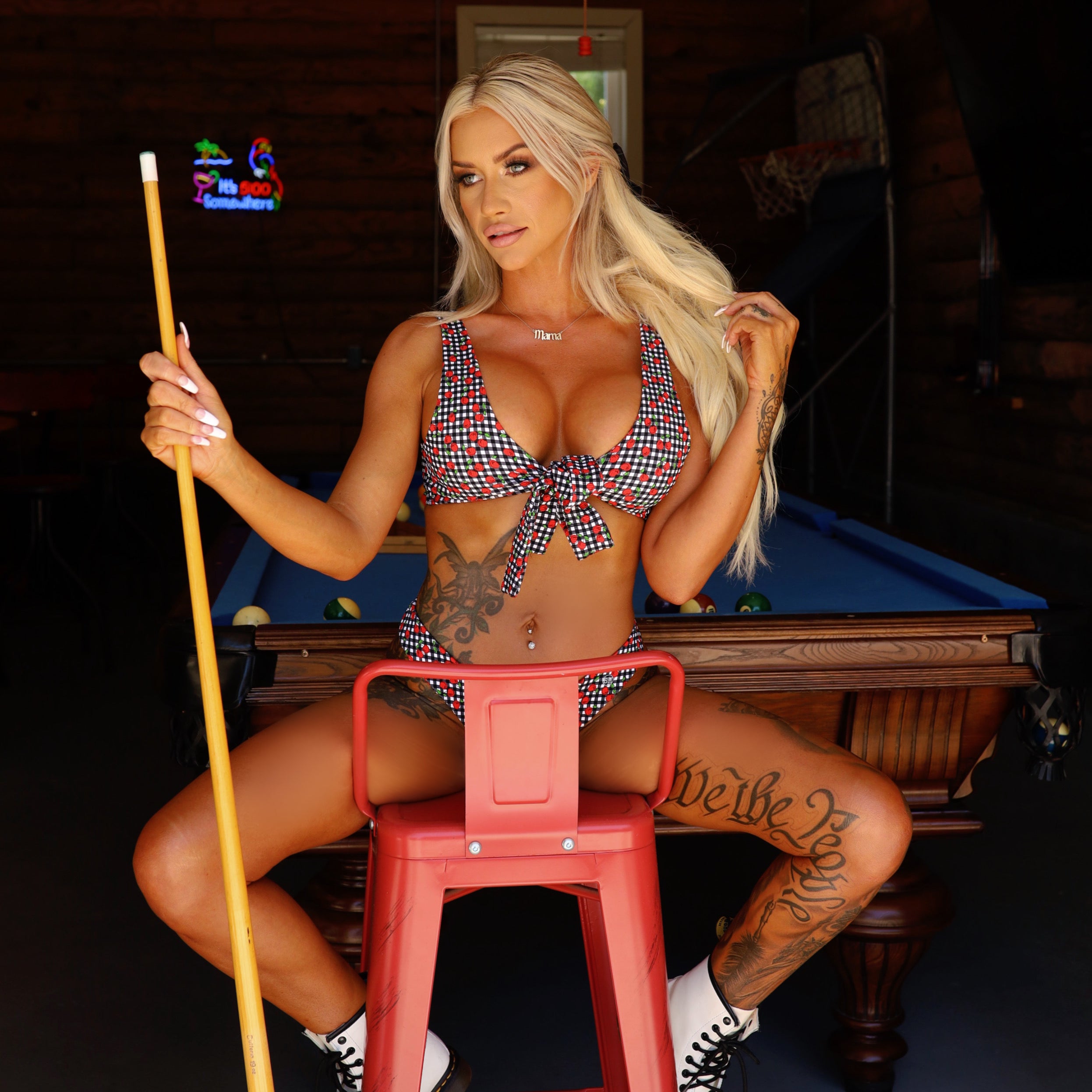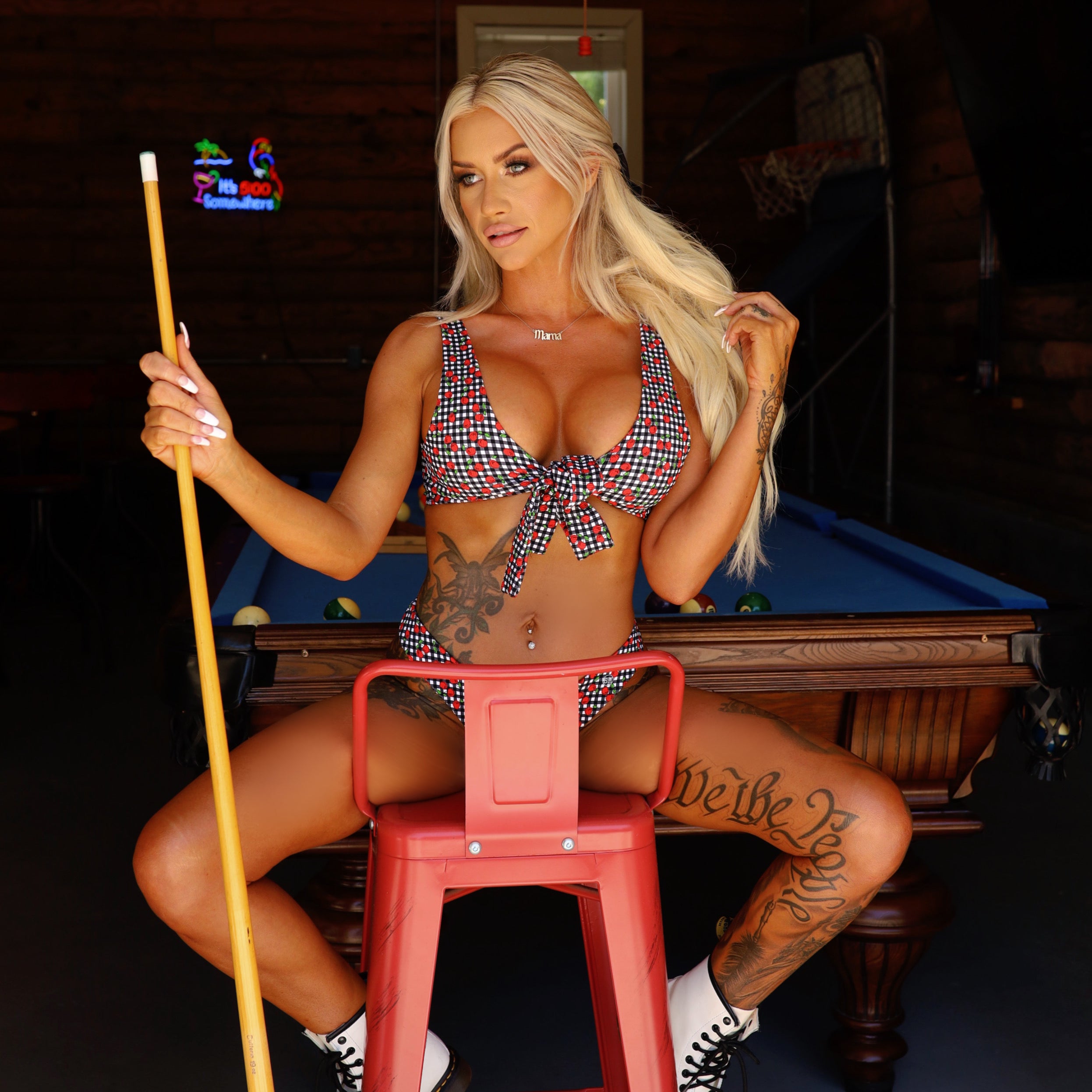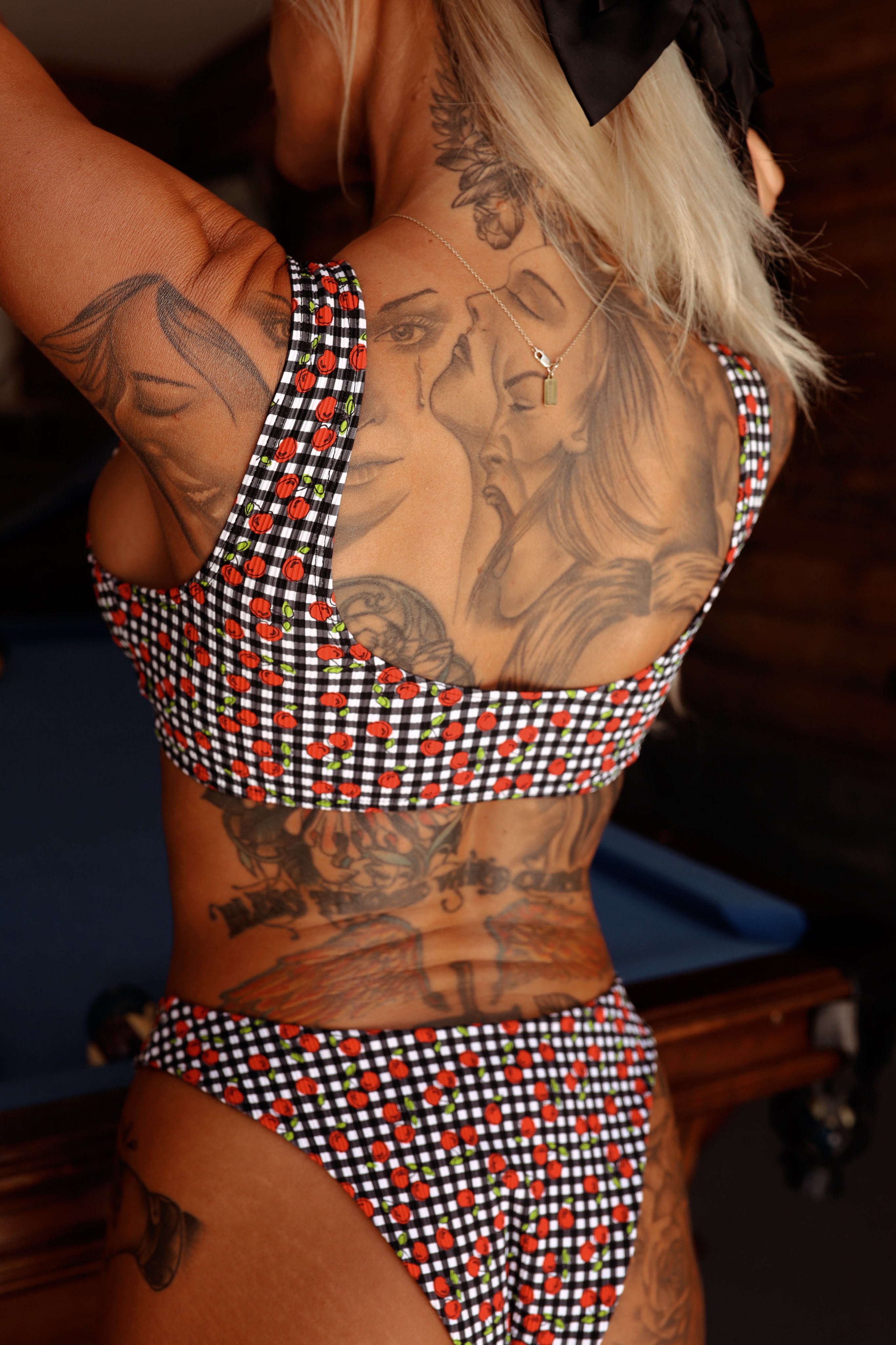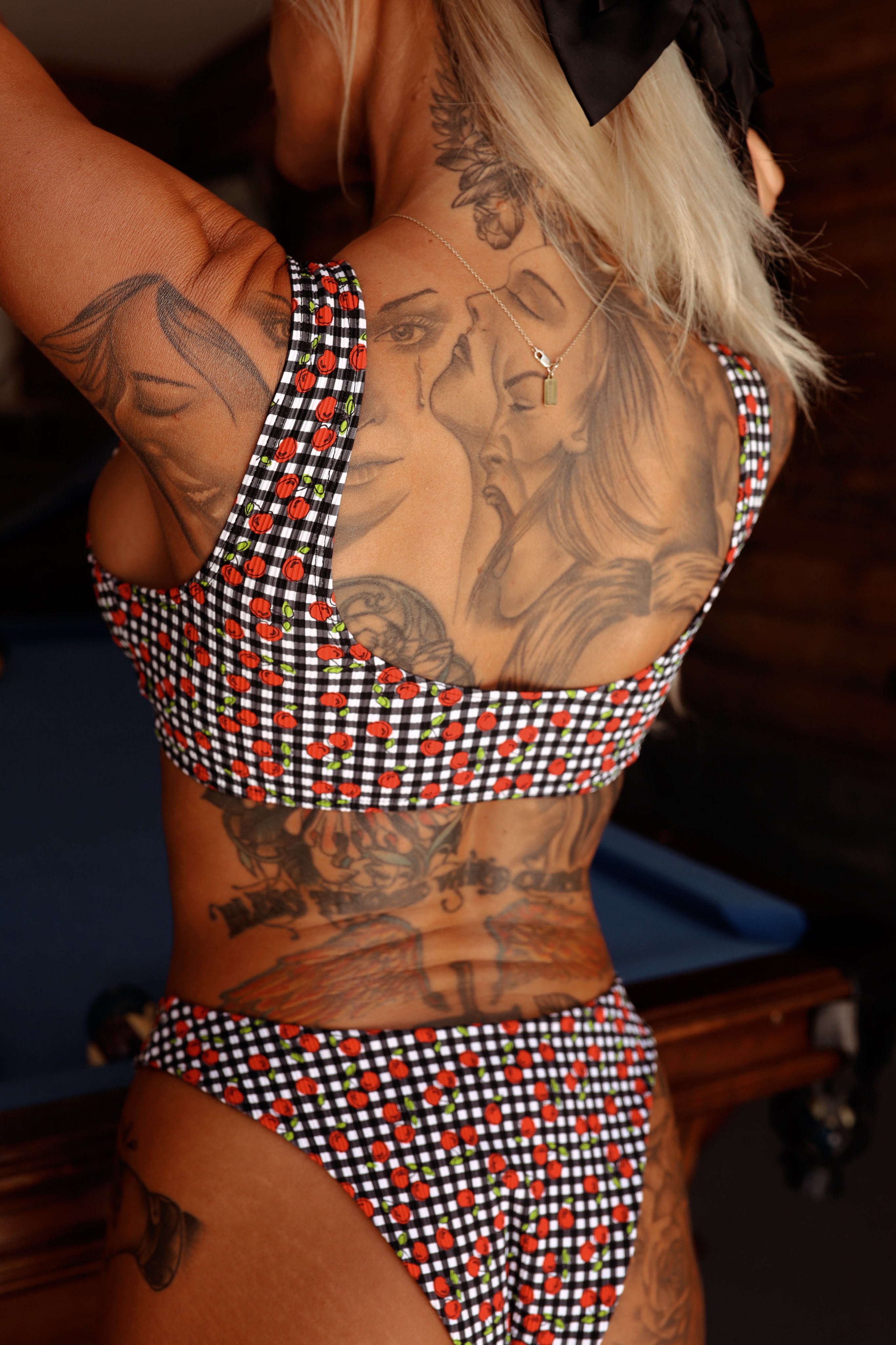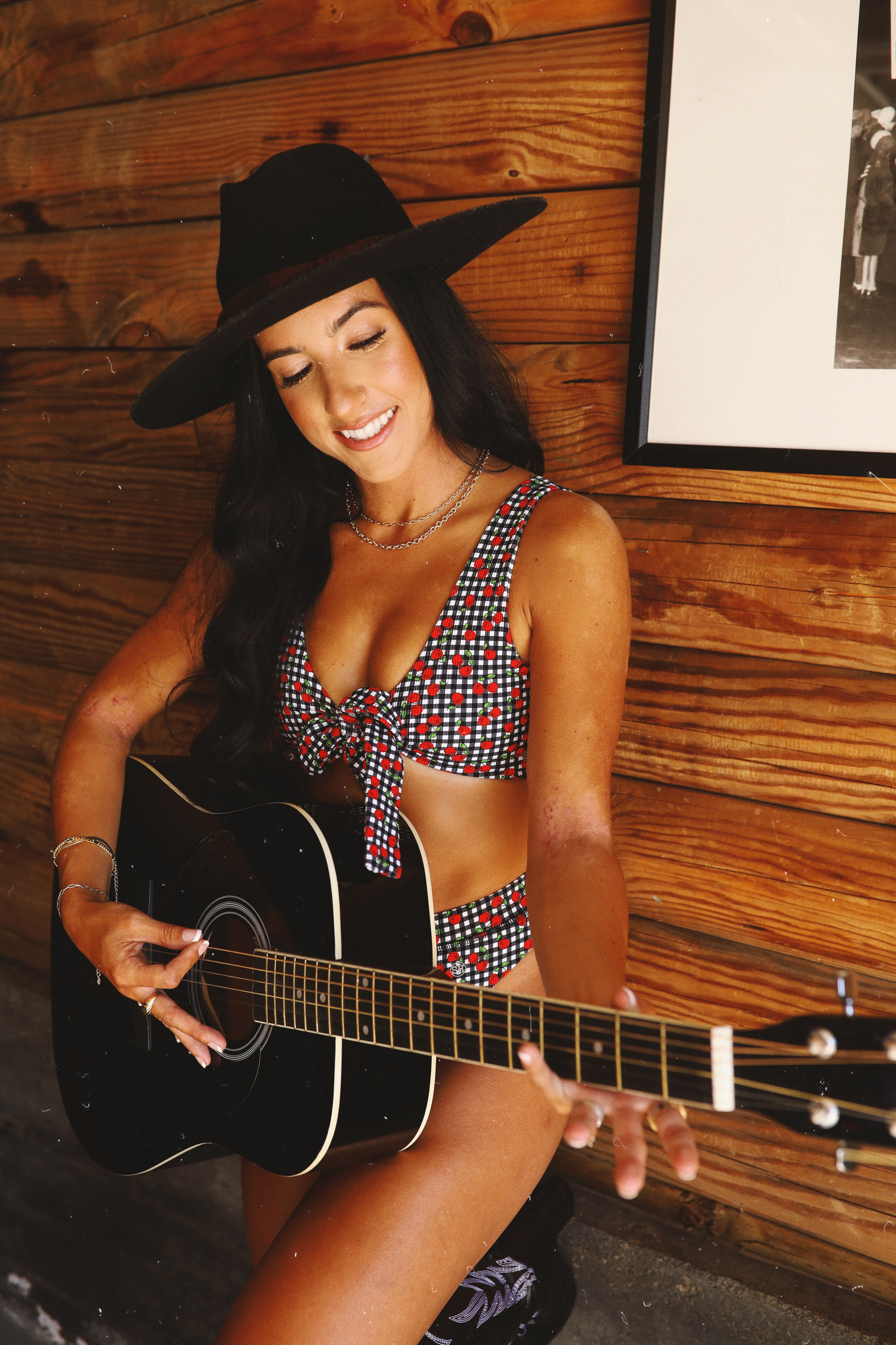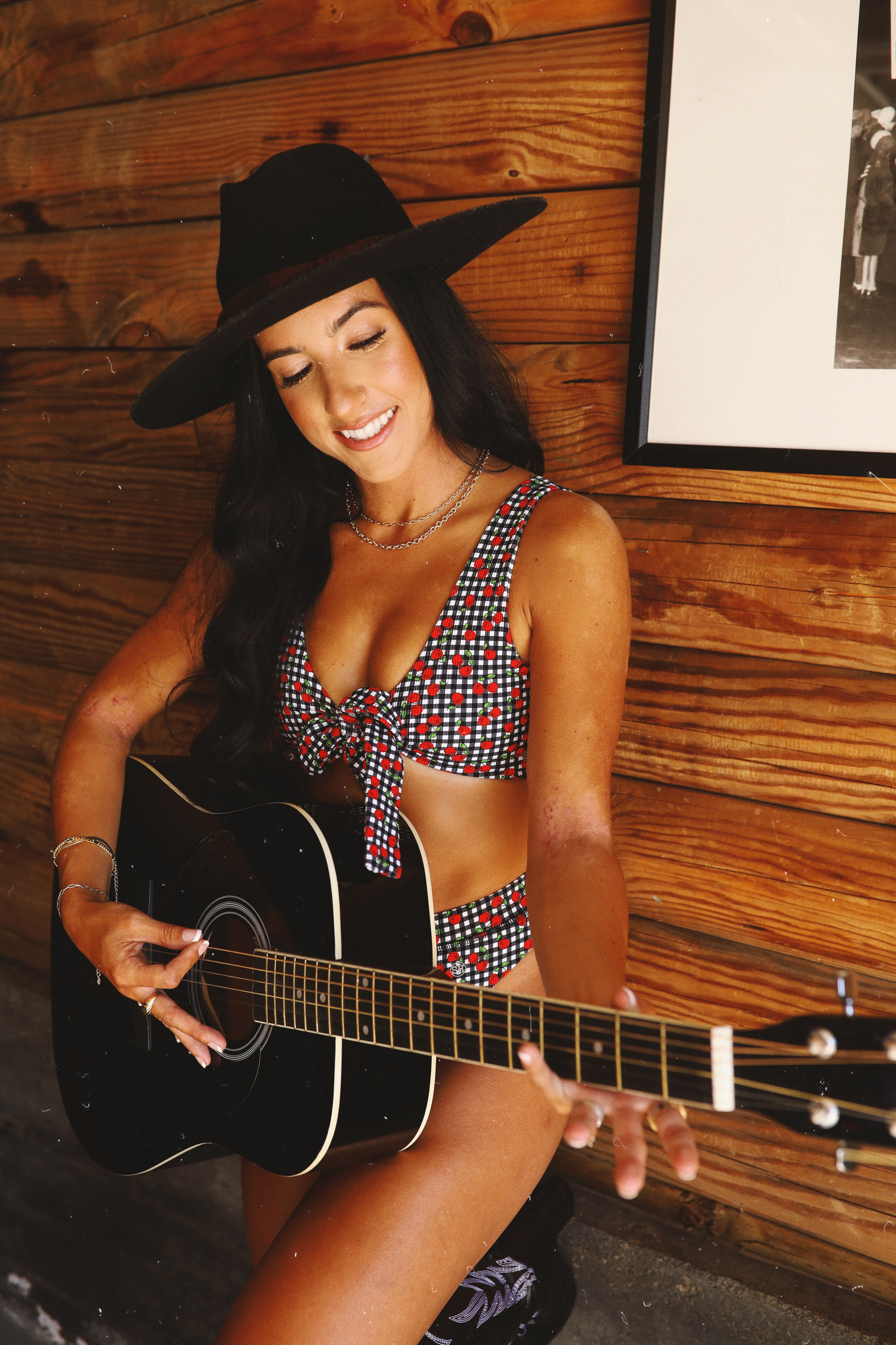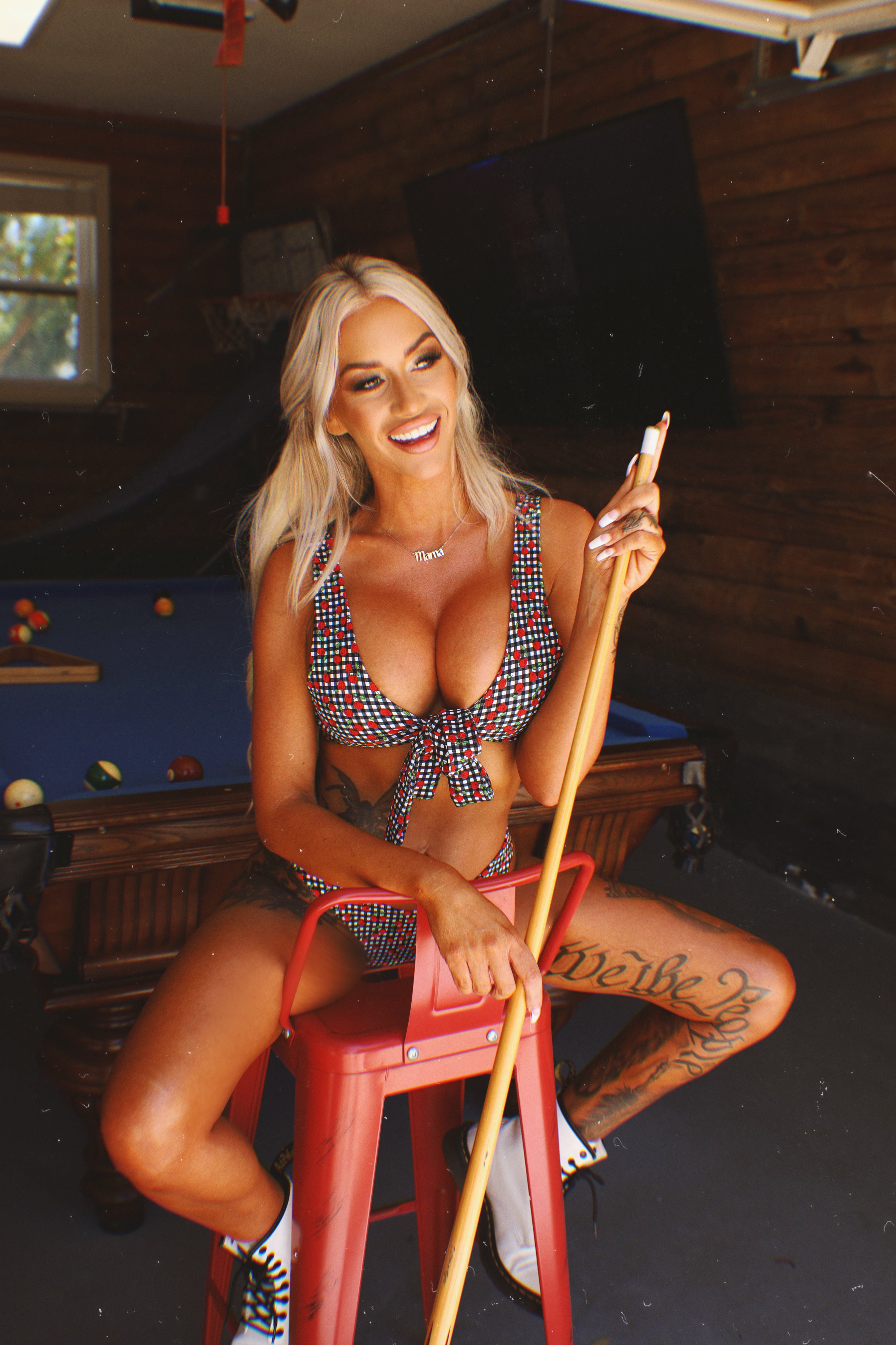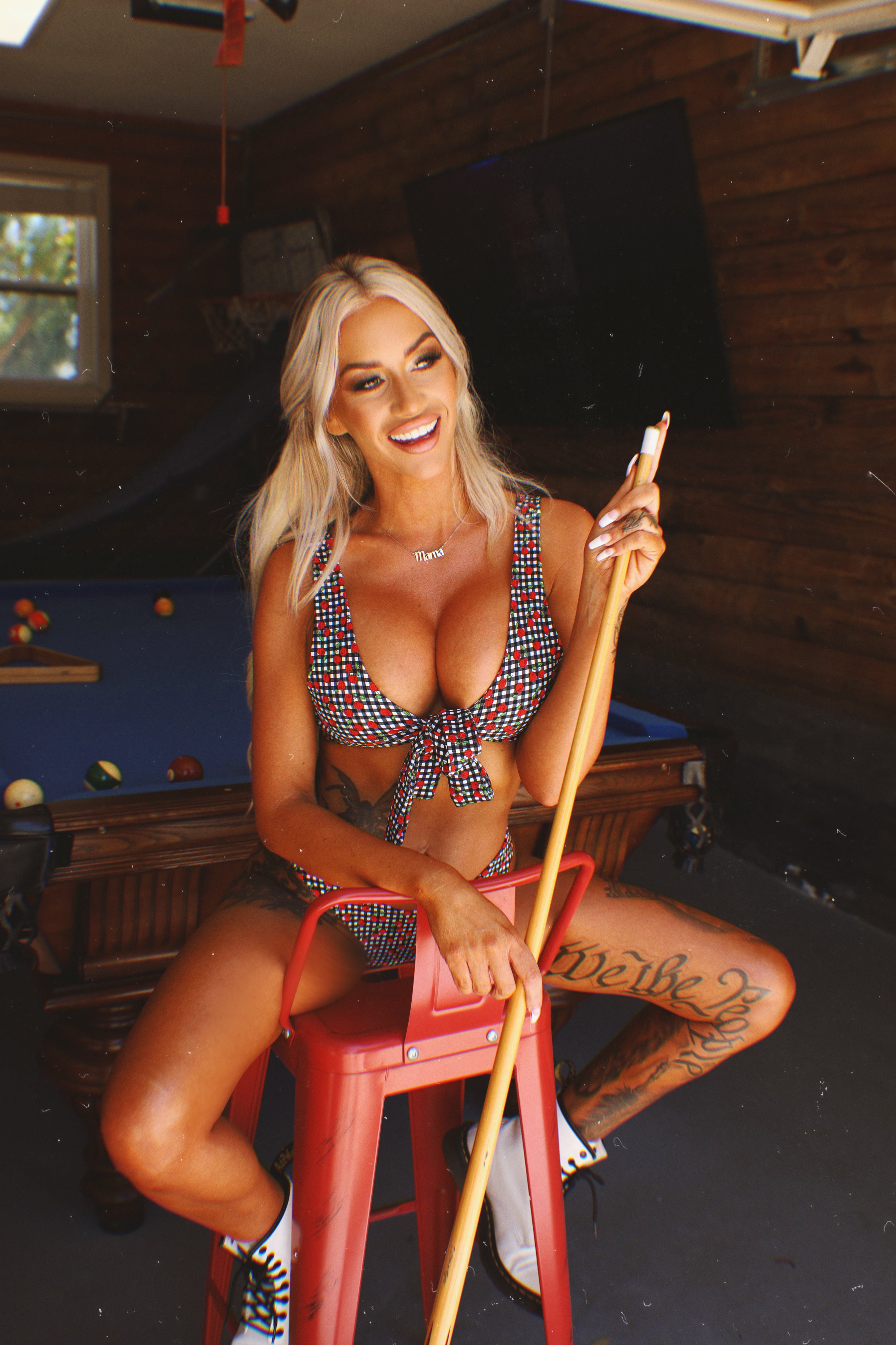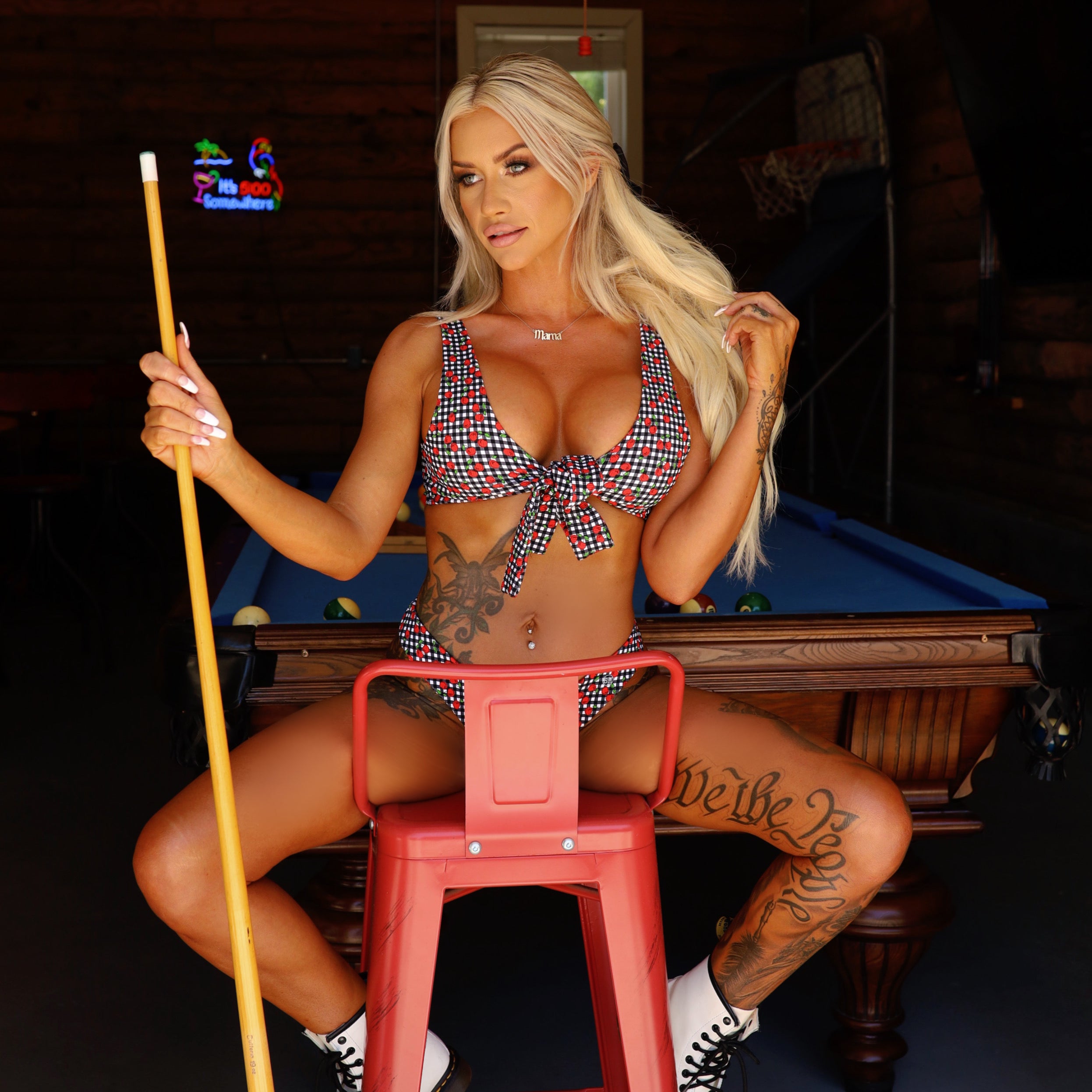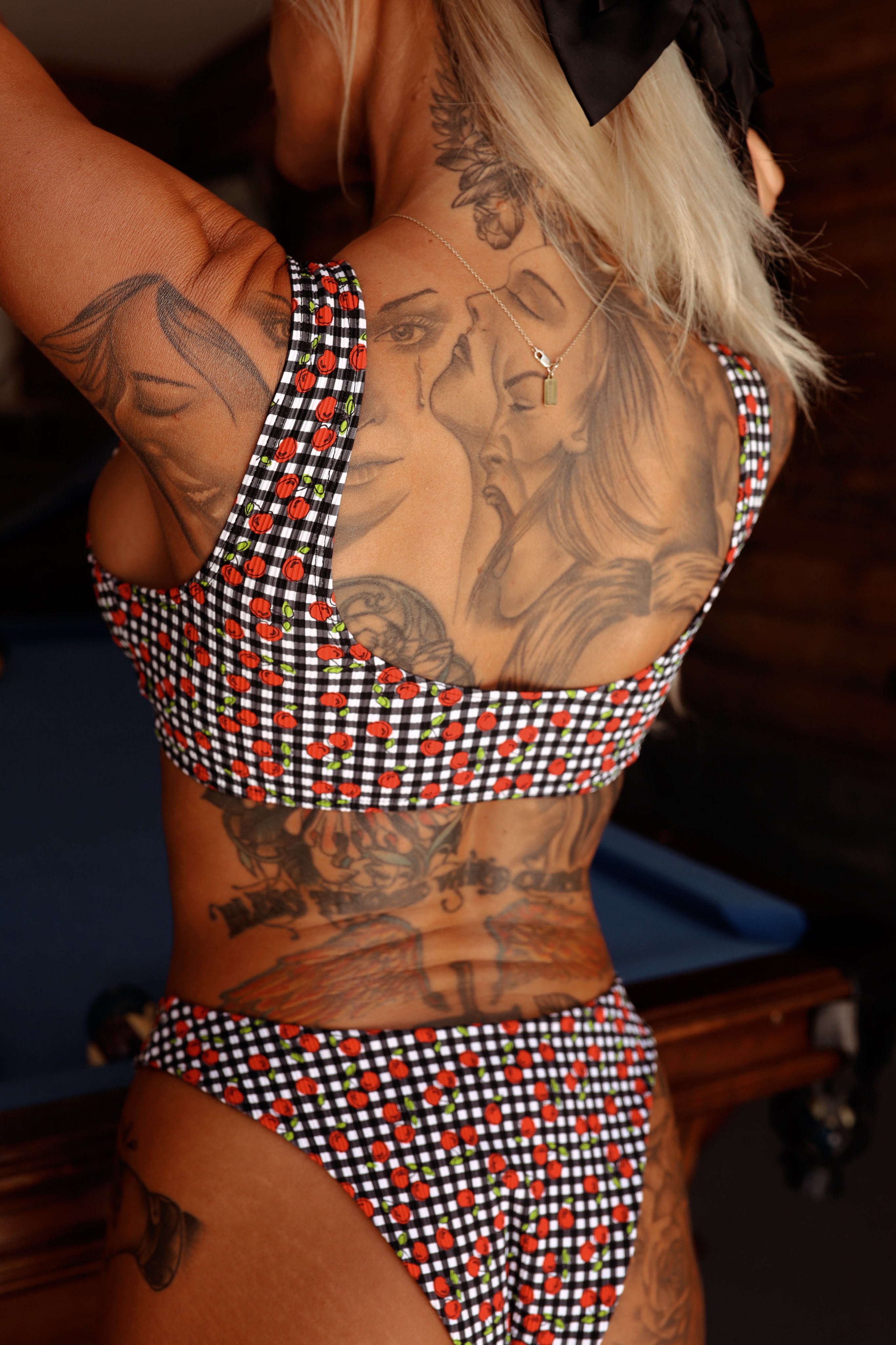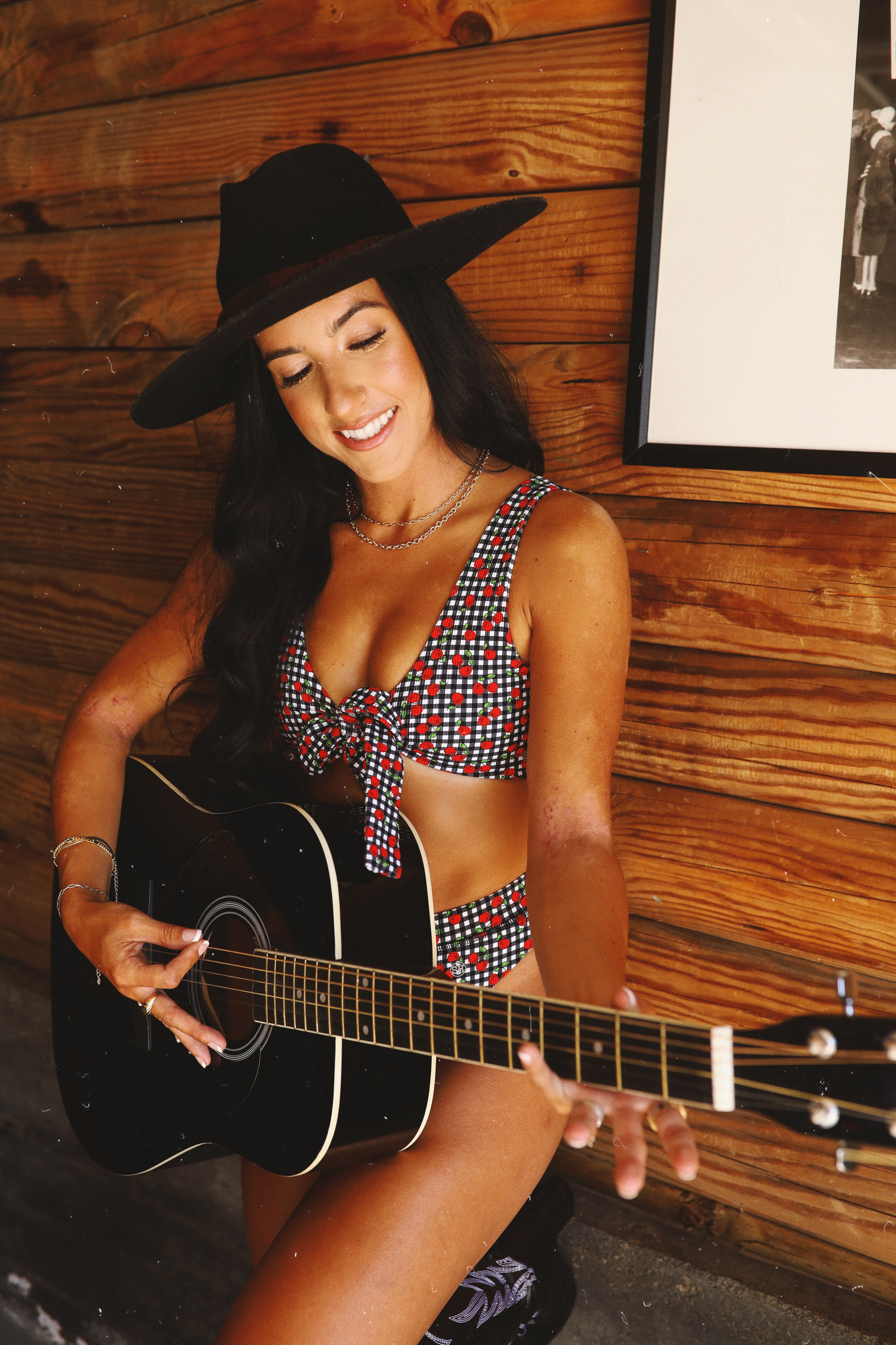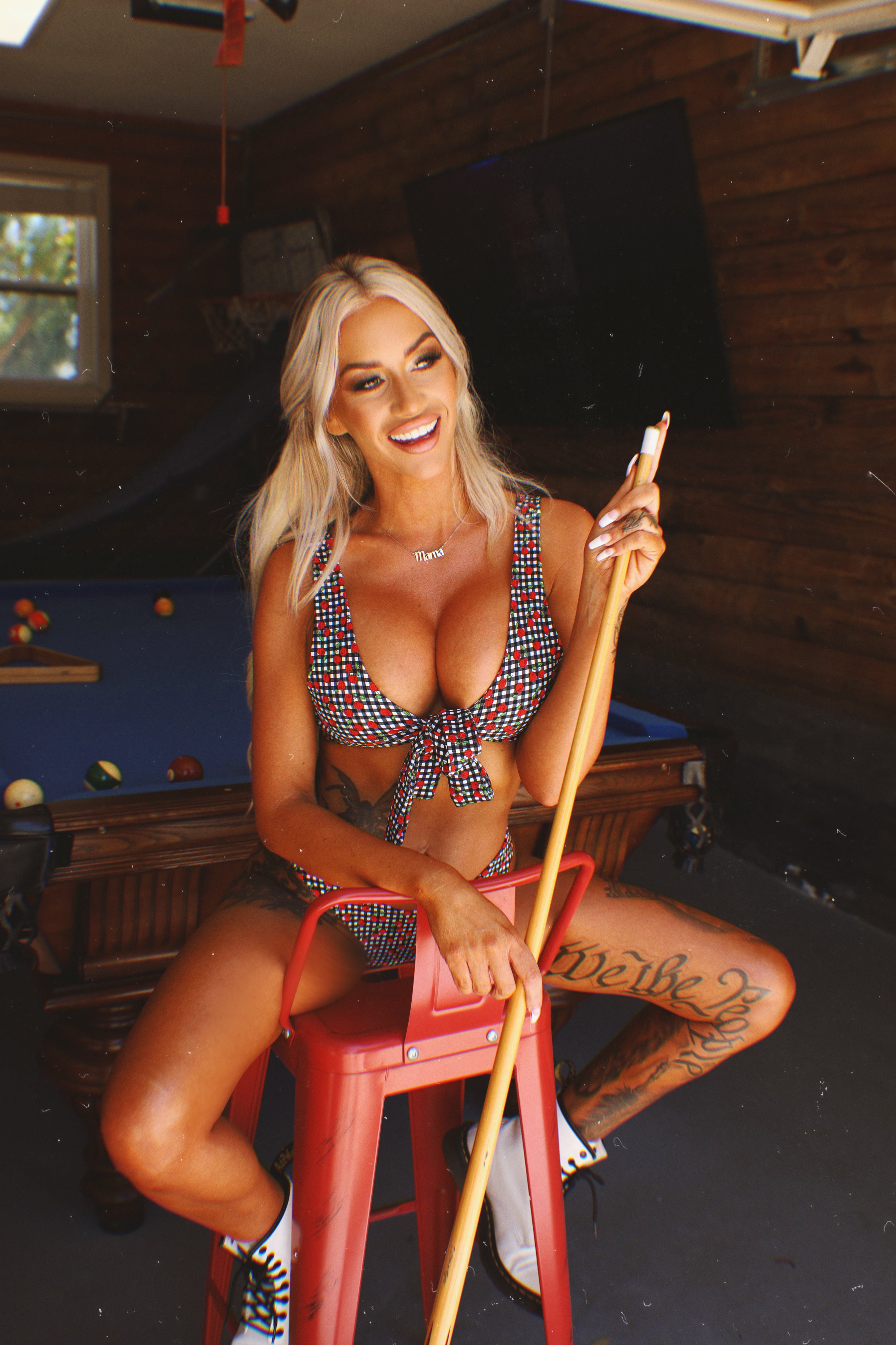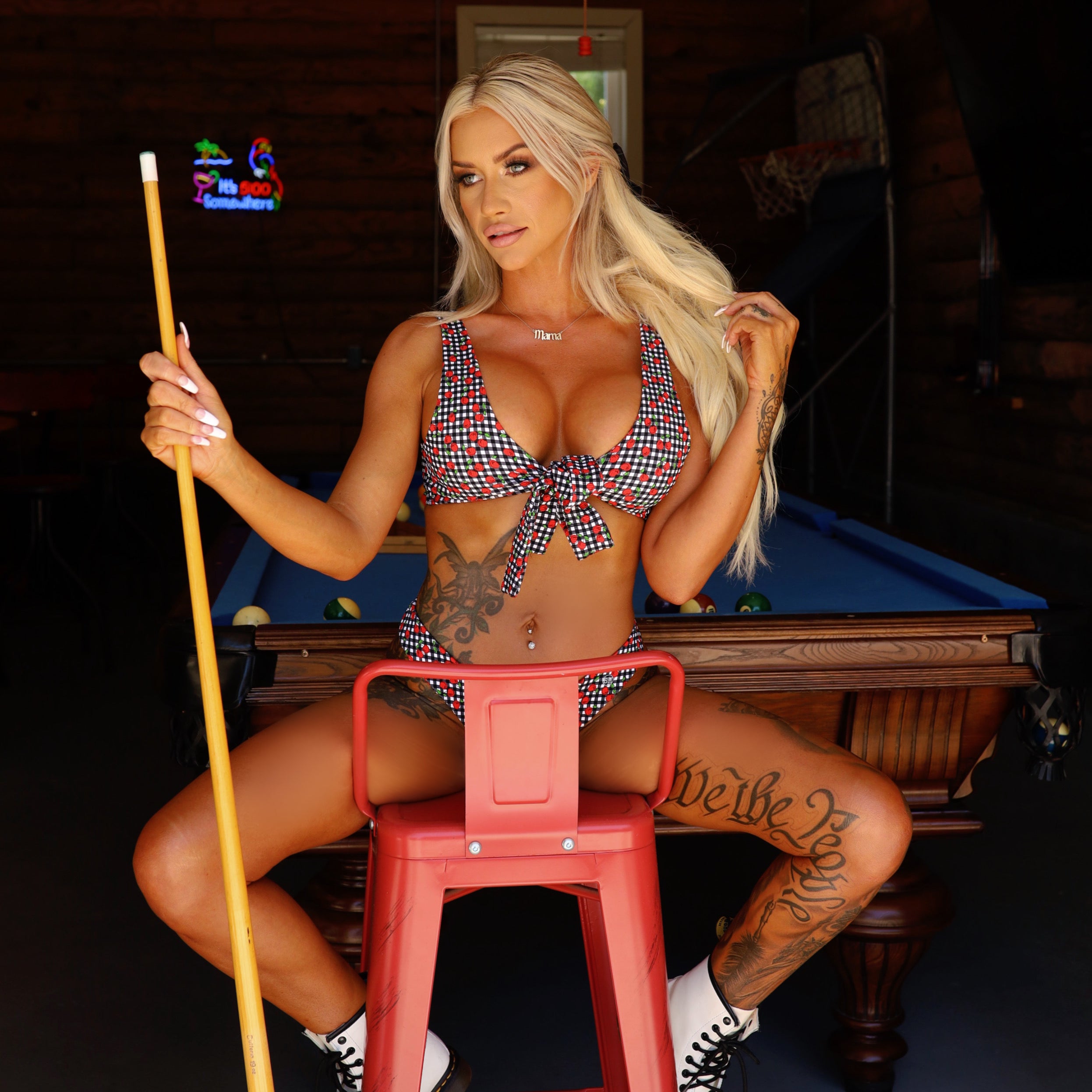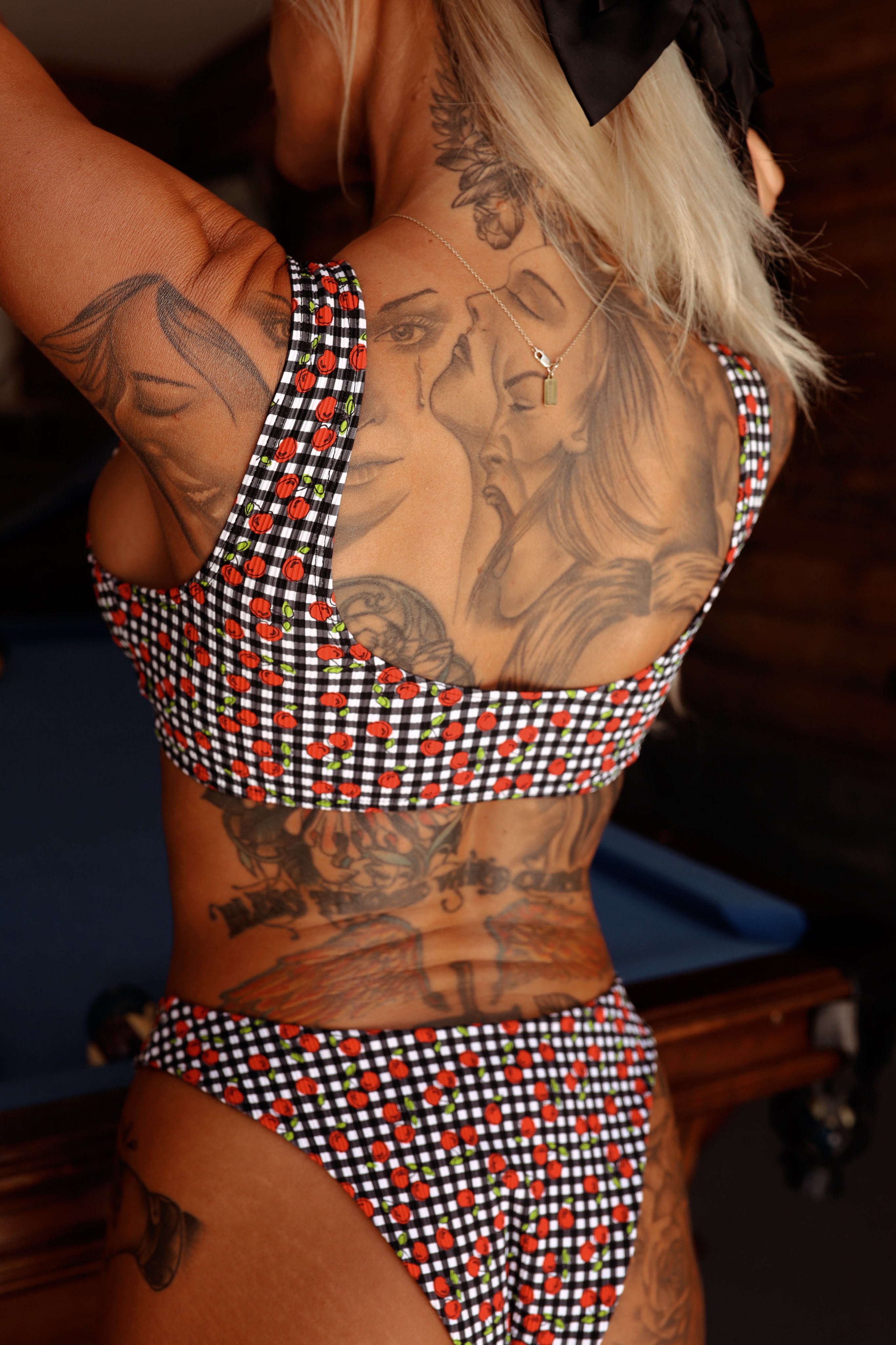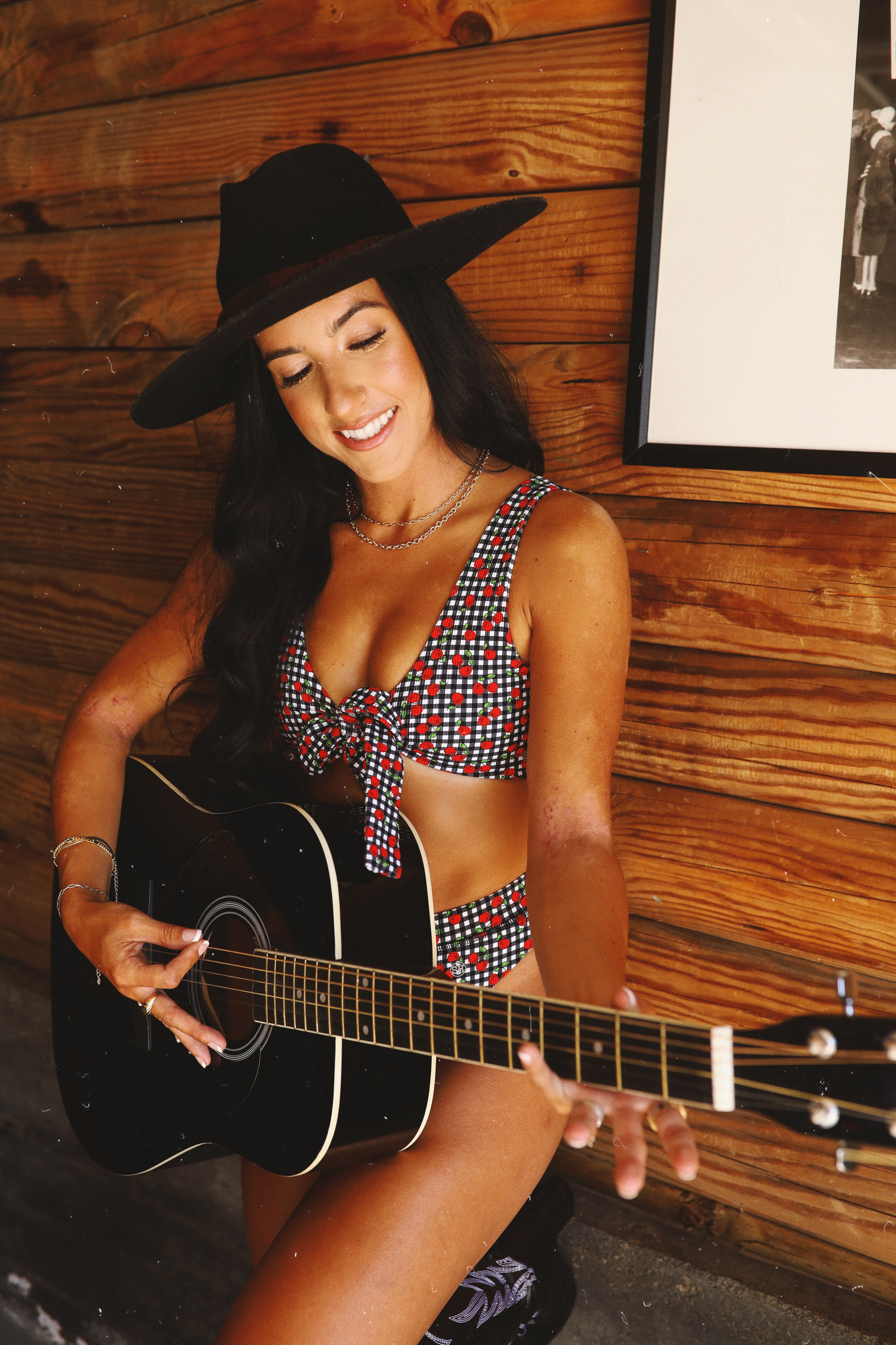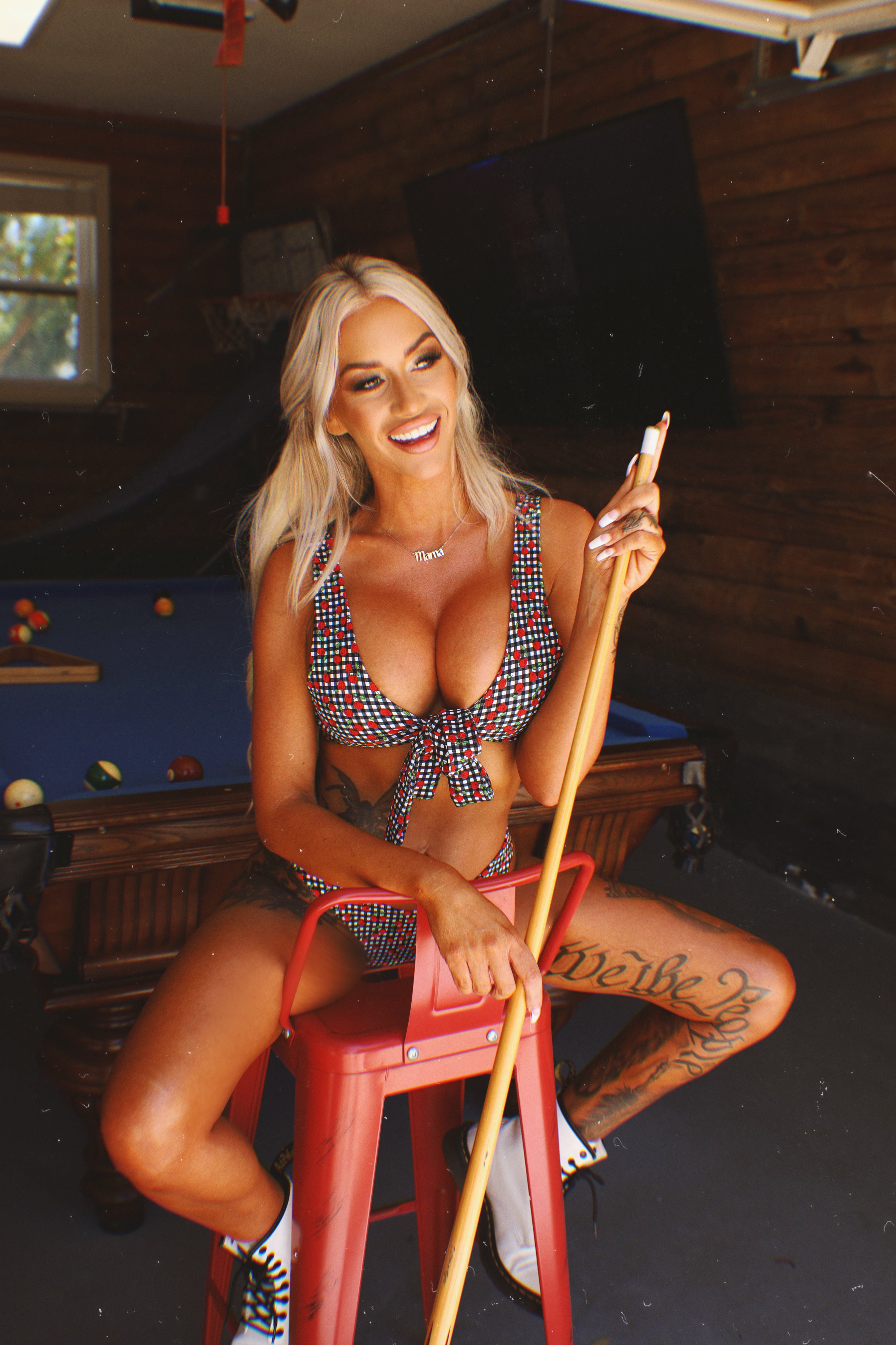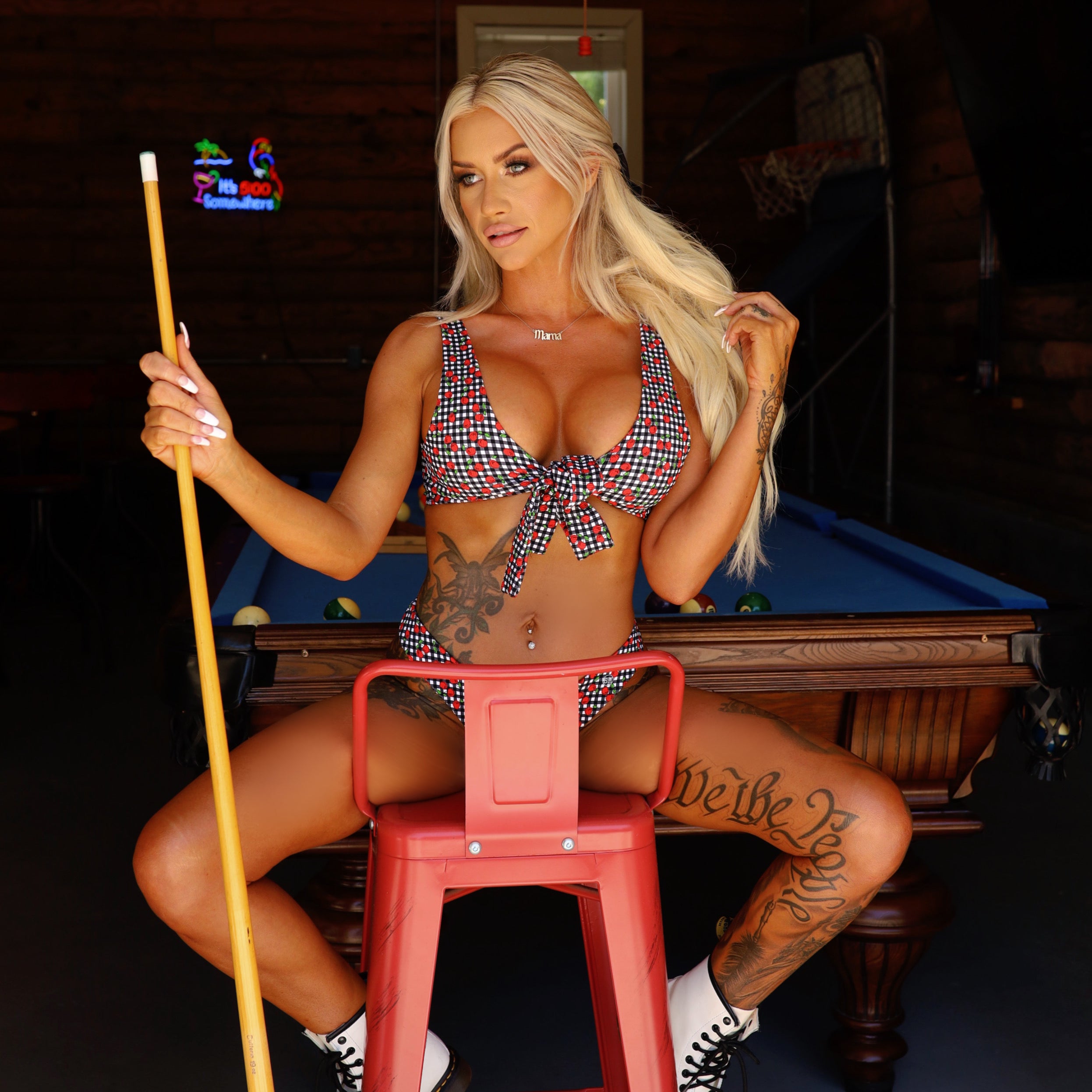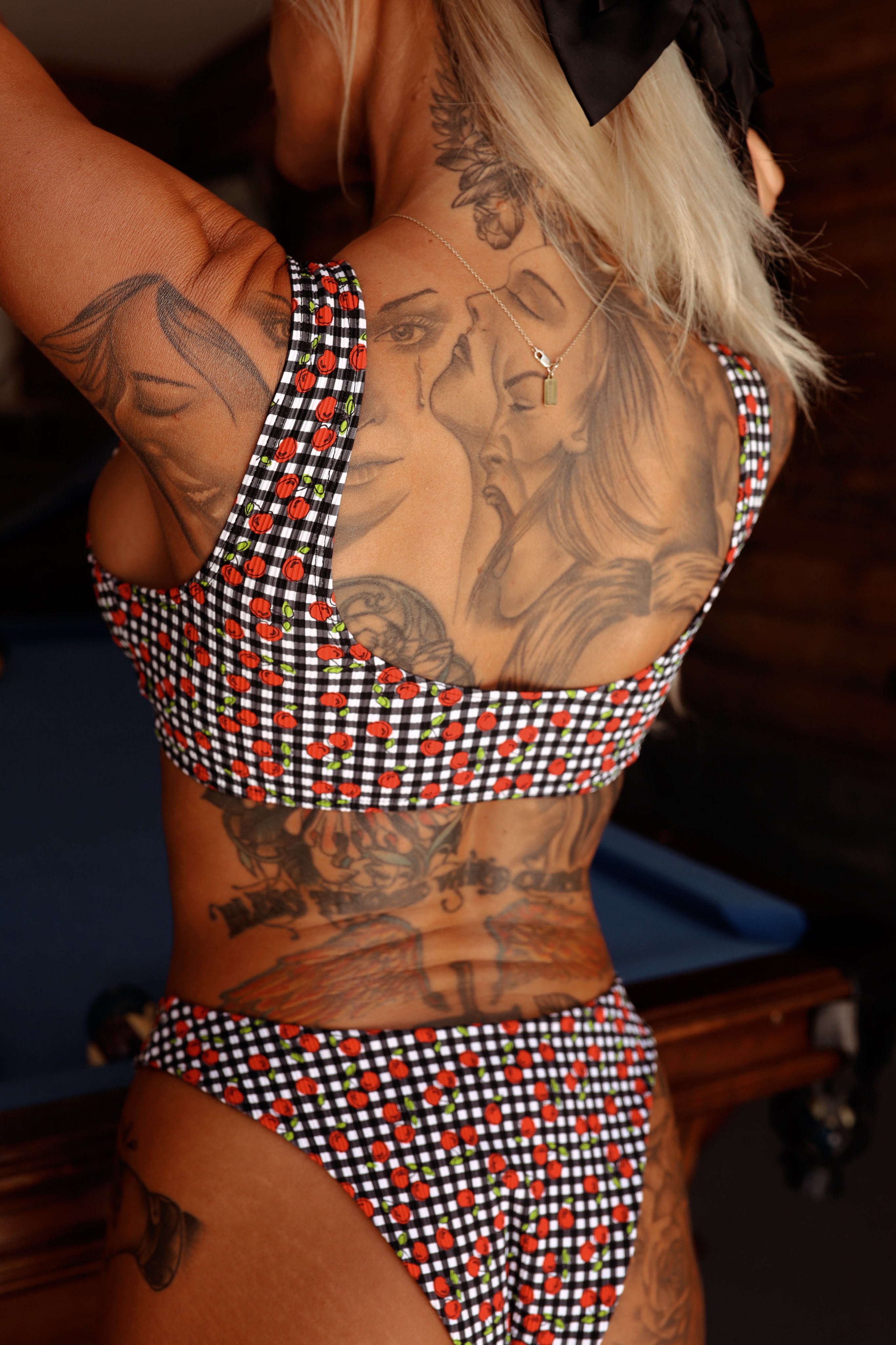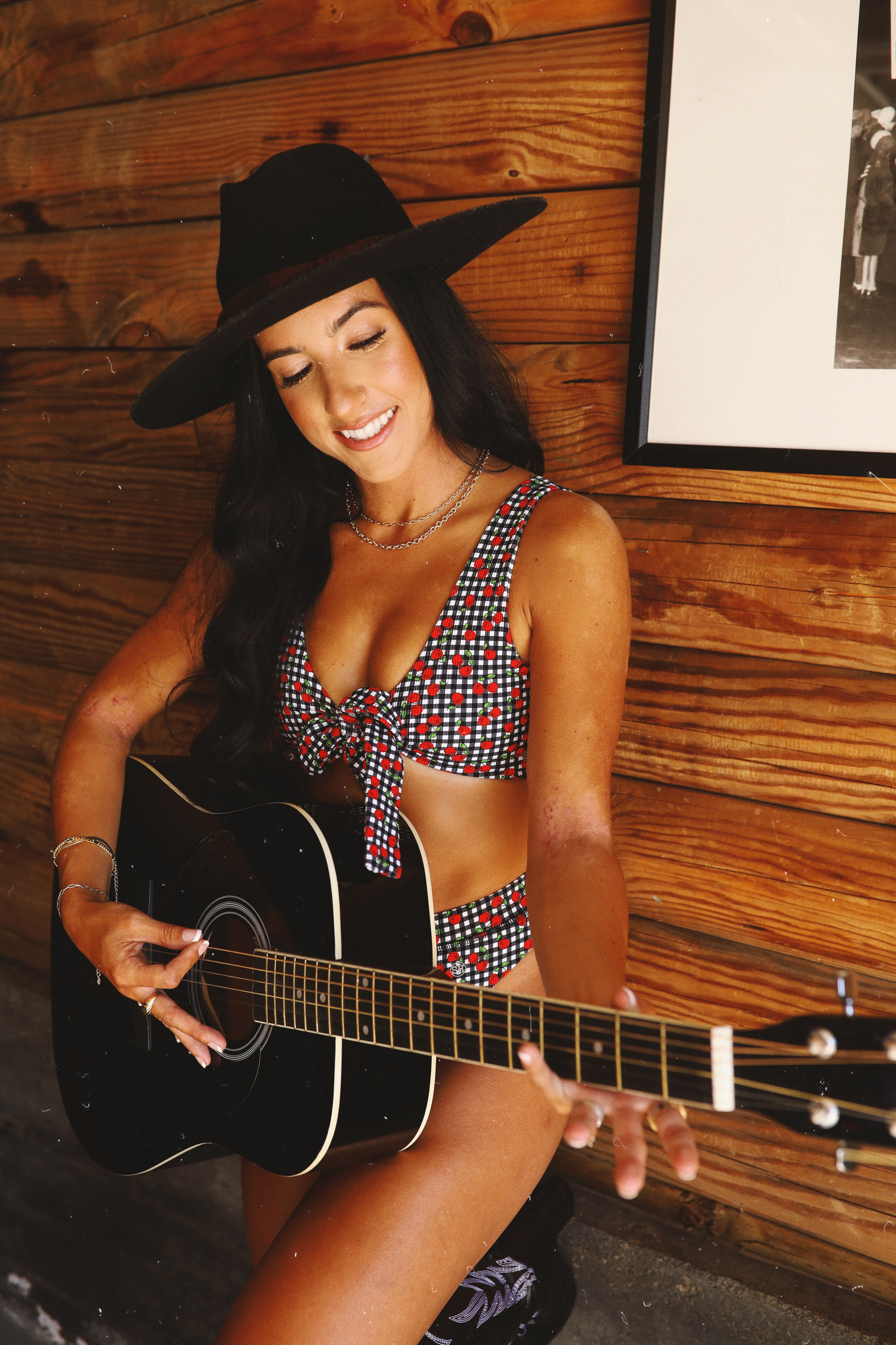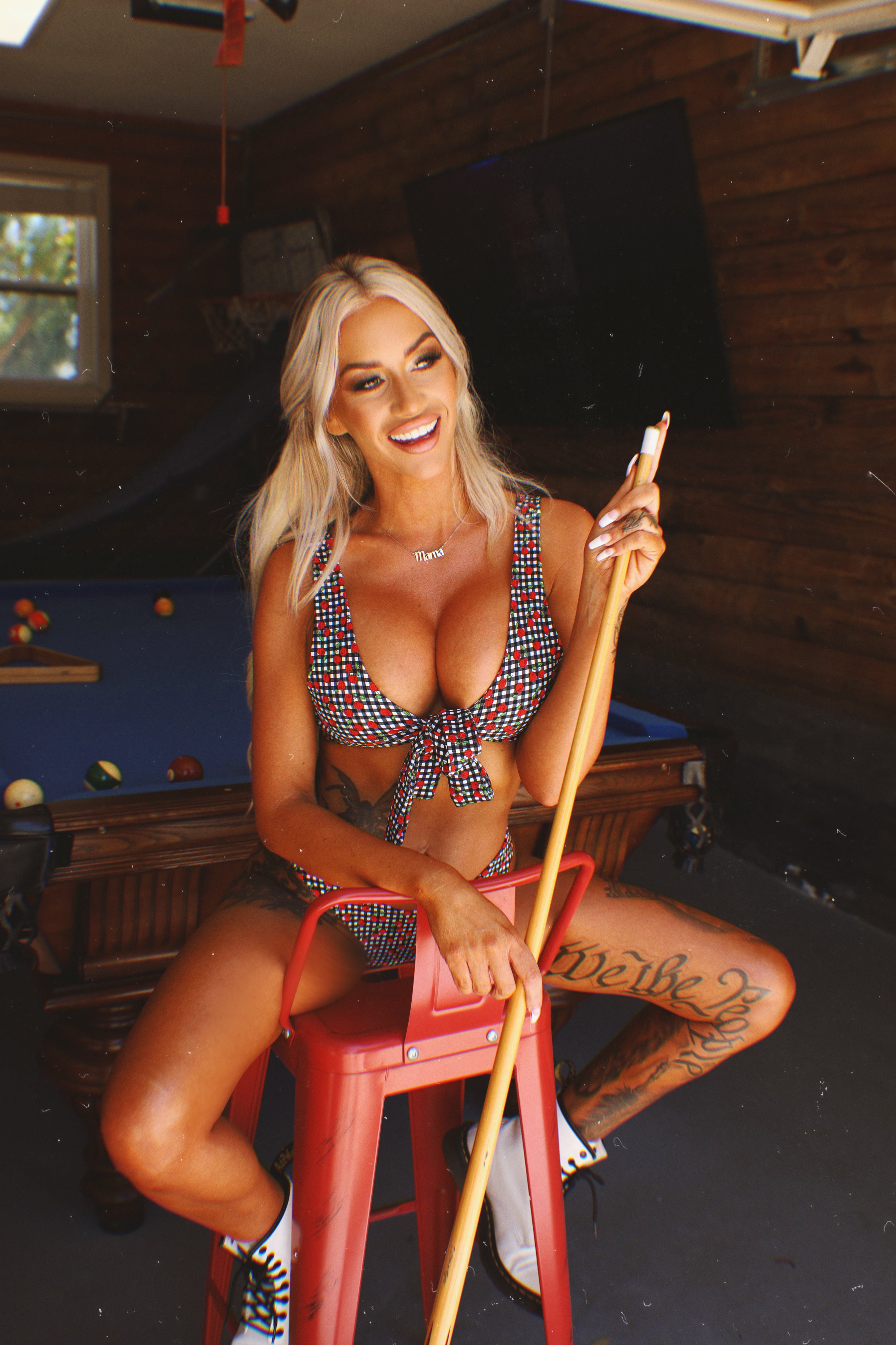 MONROE TOP in CHERRY PIE
WELCOME OUR ALL NEW MONROE TOP!


This tie top gives you the cleavage, support and push up effect we all desire!

The adjustable tie front closure makes it easy to adjust to your bust to create the perfect fit!

this black and white gingham print with cherries
can be styled so many ways and is as classic as cherry pie!
this is a ribbed fabric with a blend of 74% nylon and 26% spandex
Taylor is wearing a size small and has
paired it with our THRILLS BOTTOM in CHERRY PIE
Kennedy is wearing a size extra small and has
paired it with our CURVED BOTTOM in CHERRY PIE