FREE Standard Shipping on orders $150+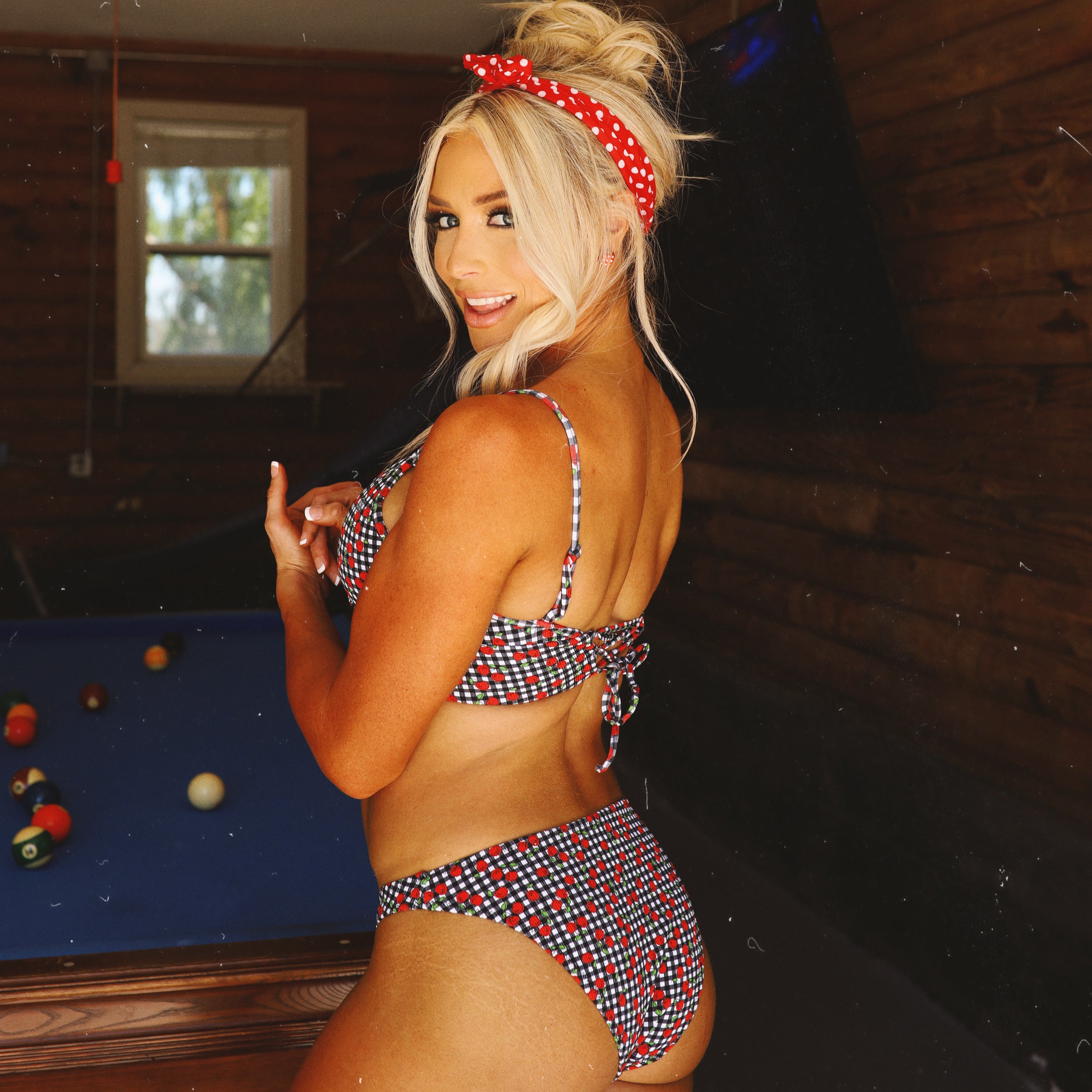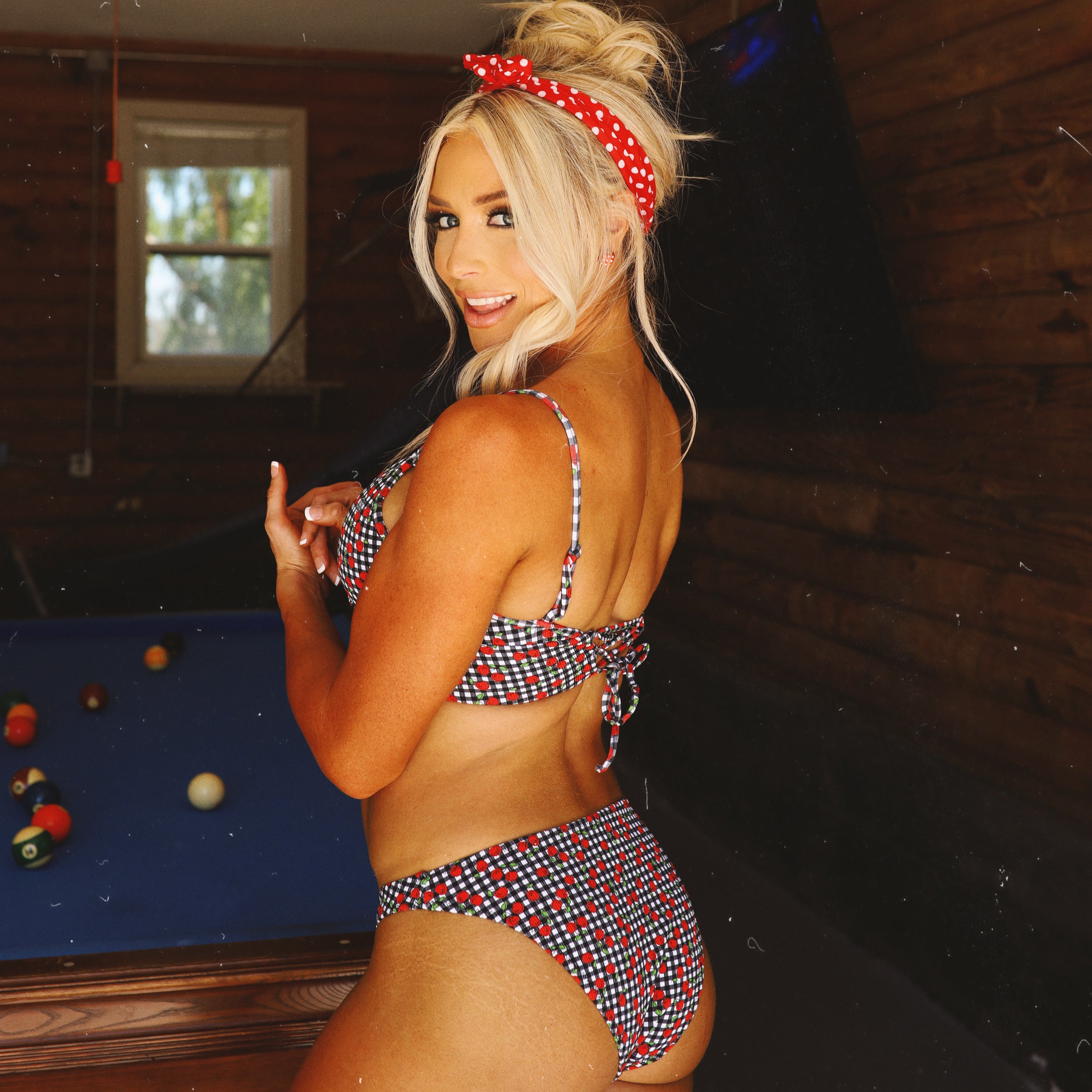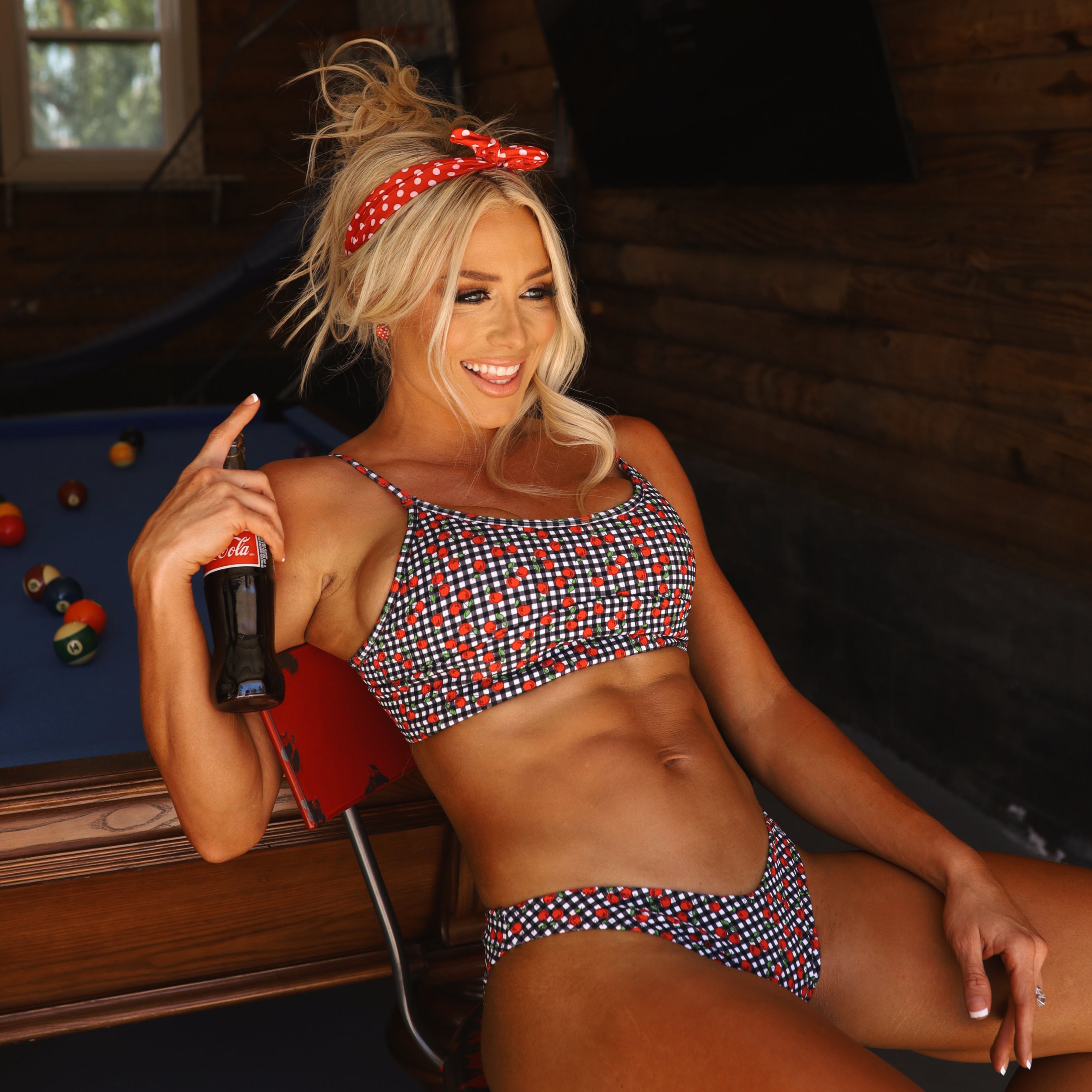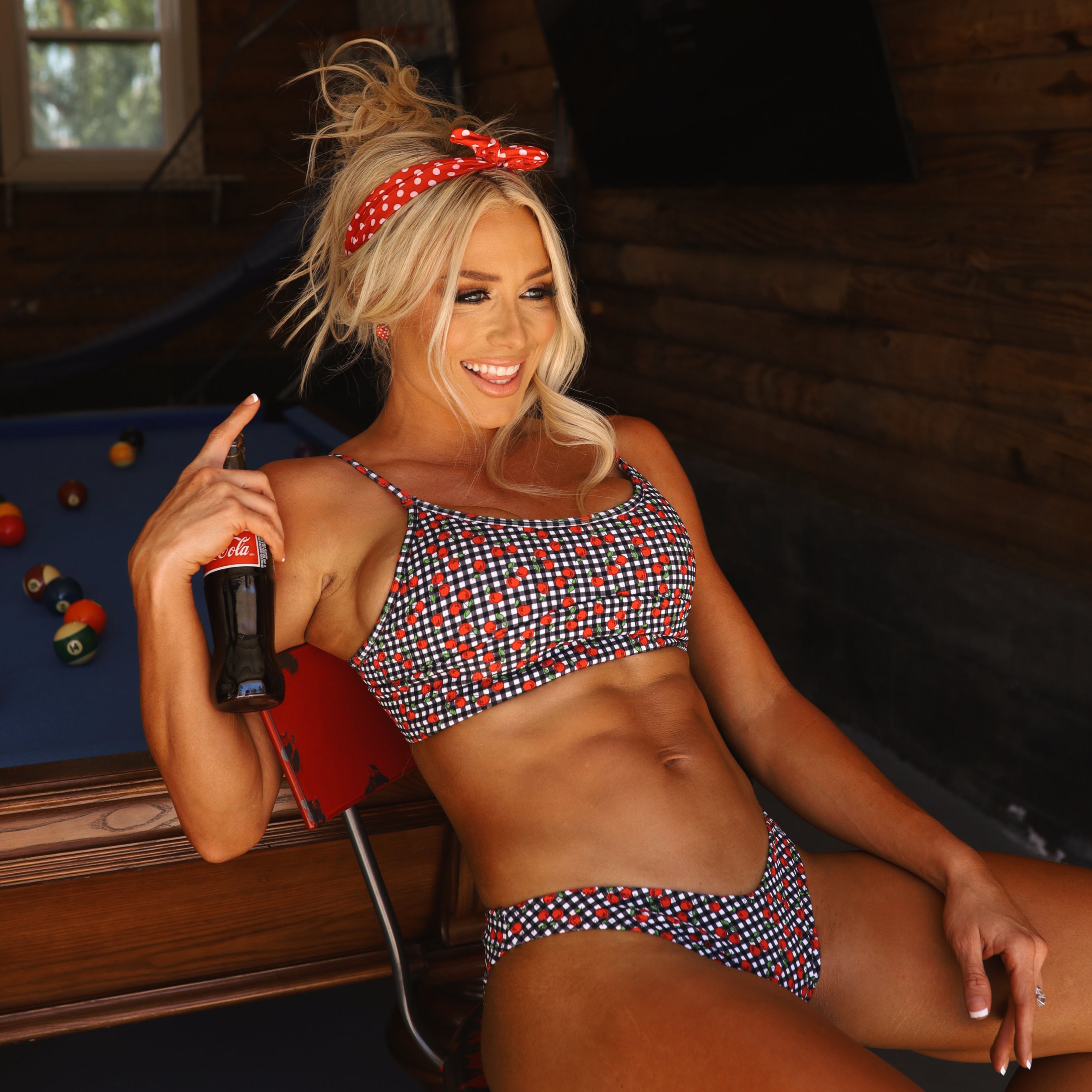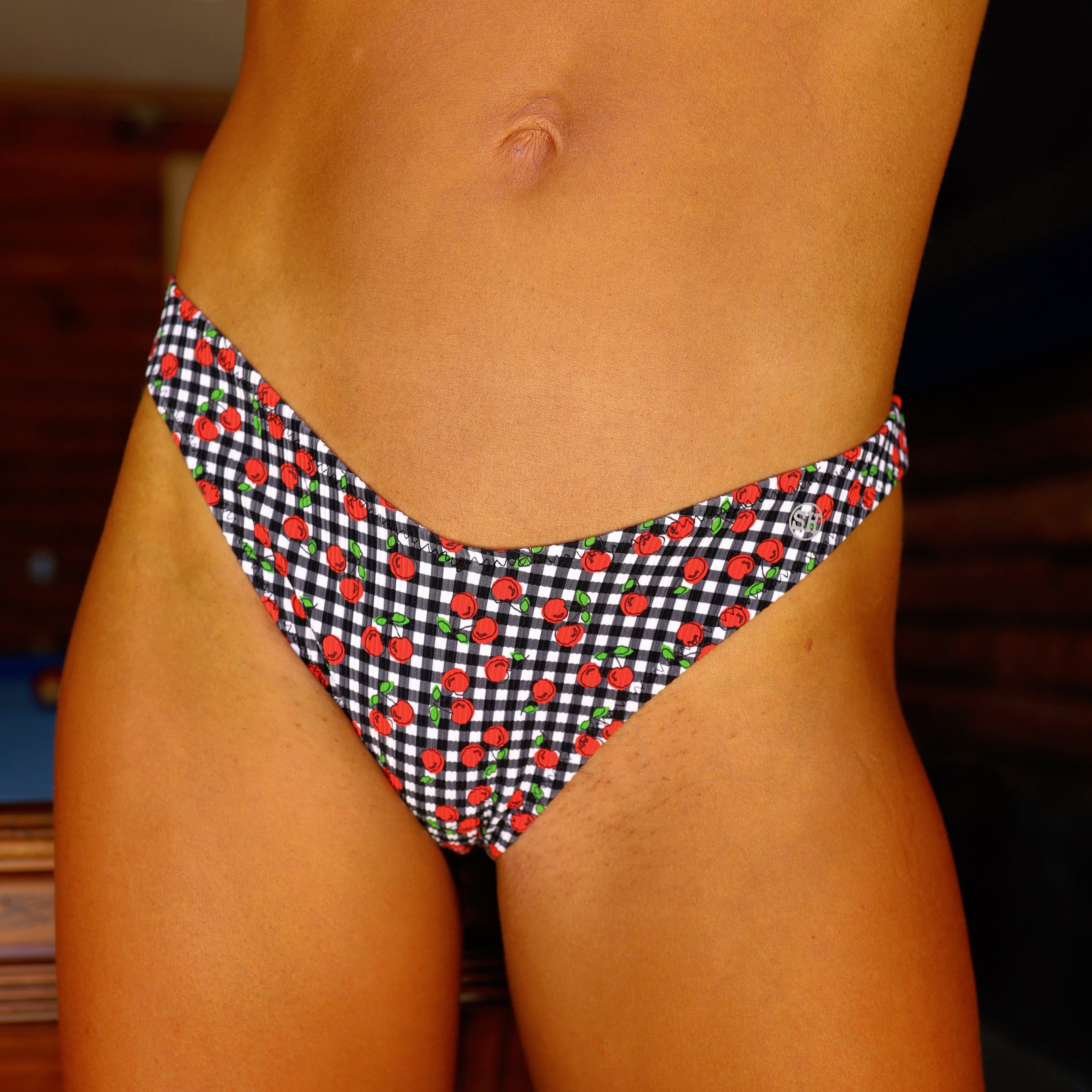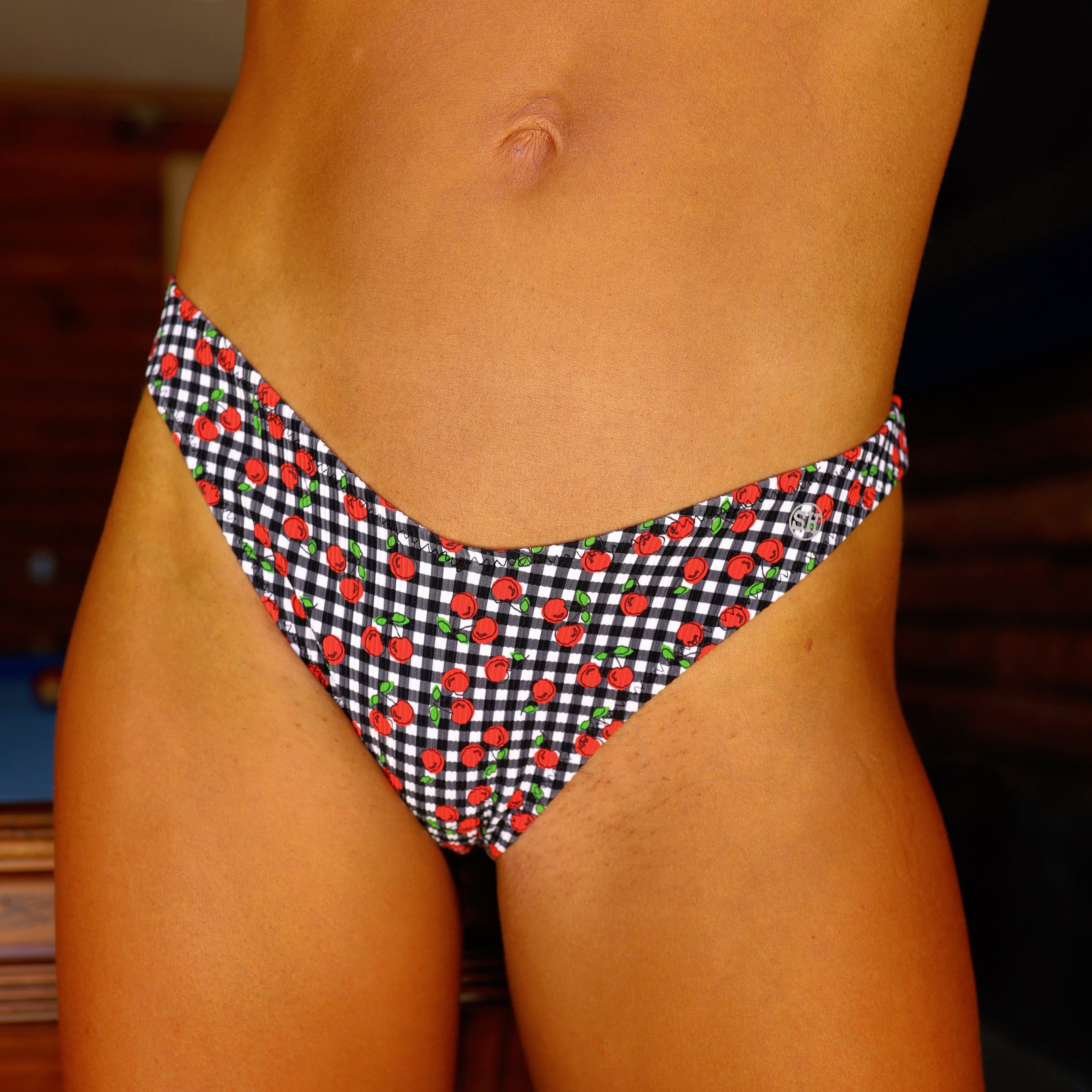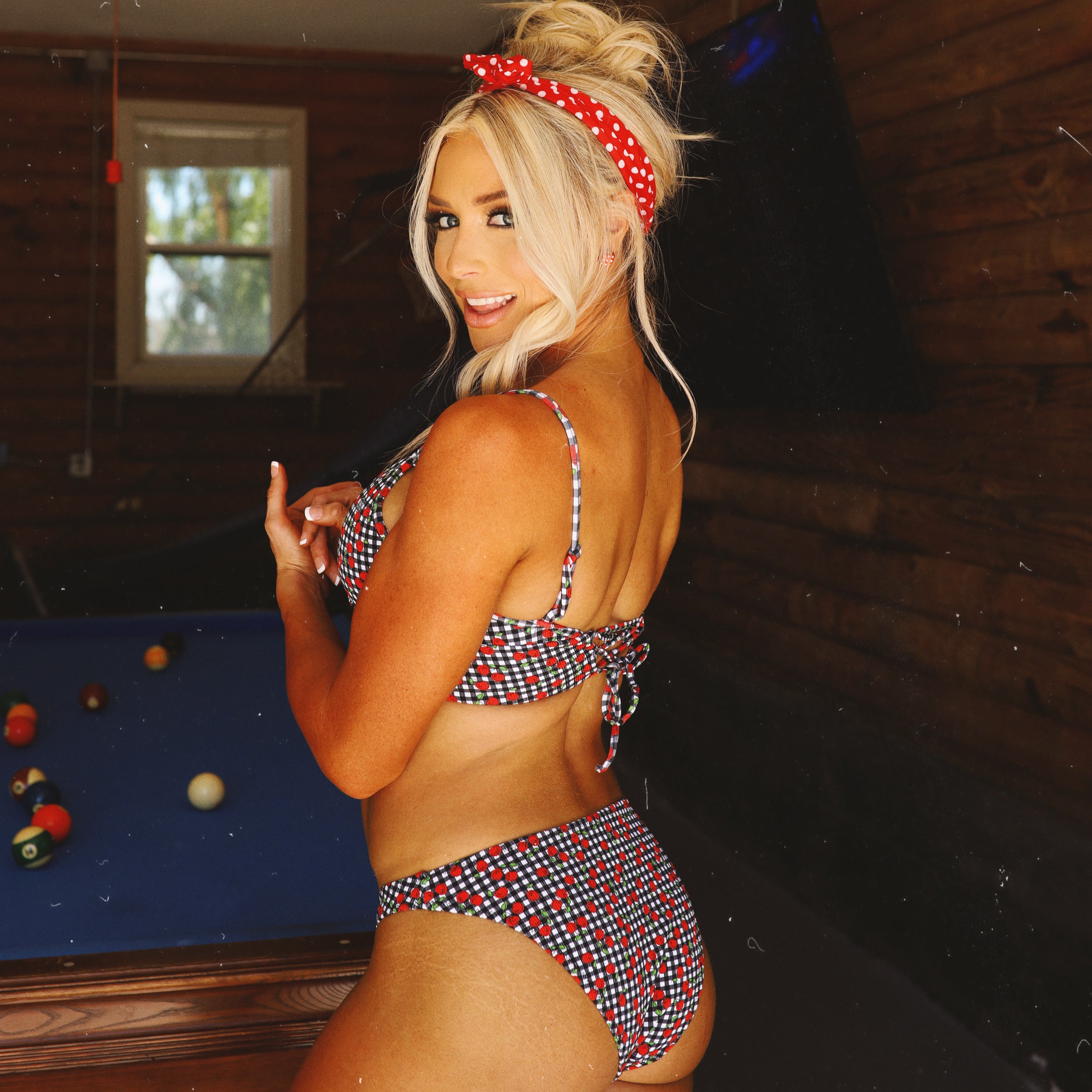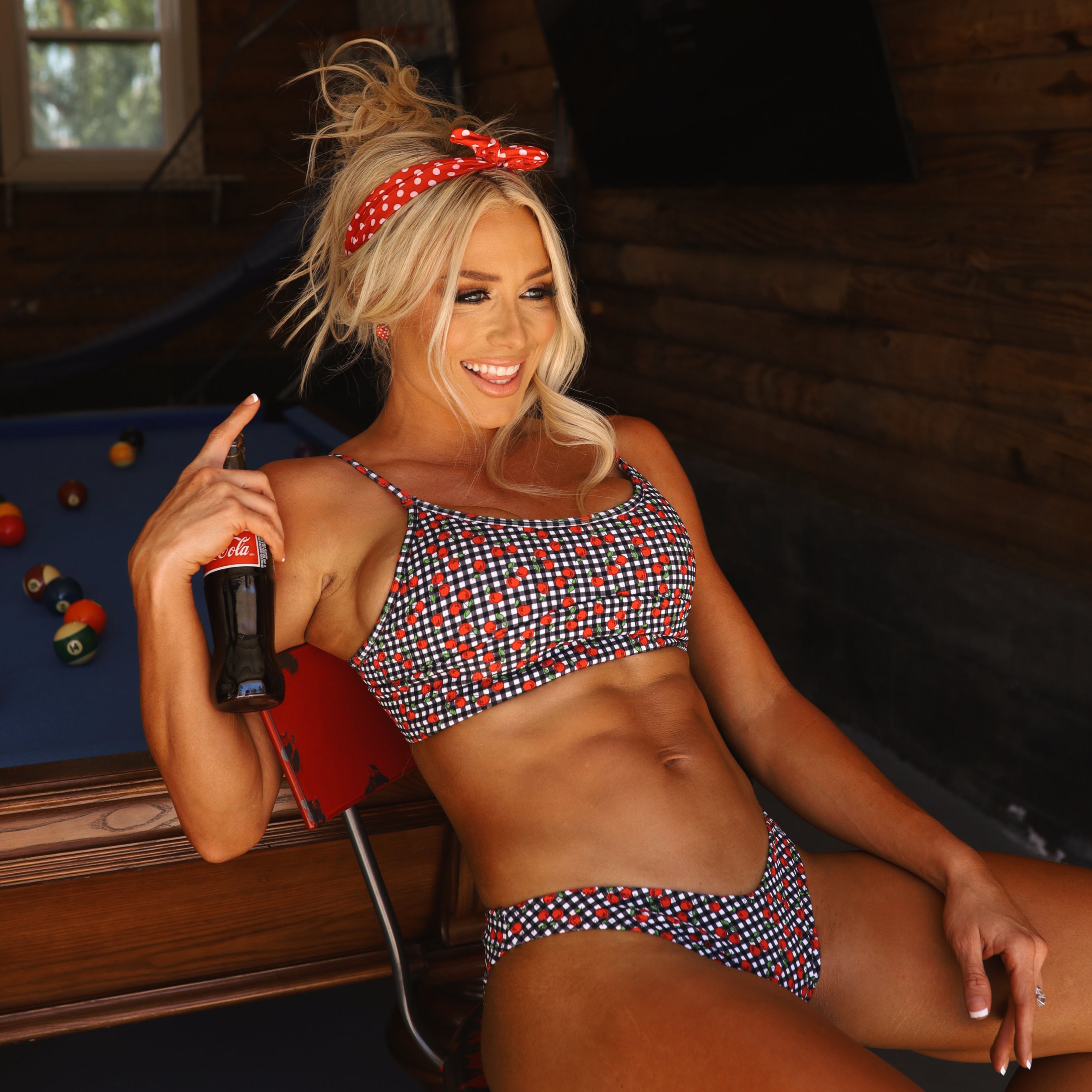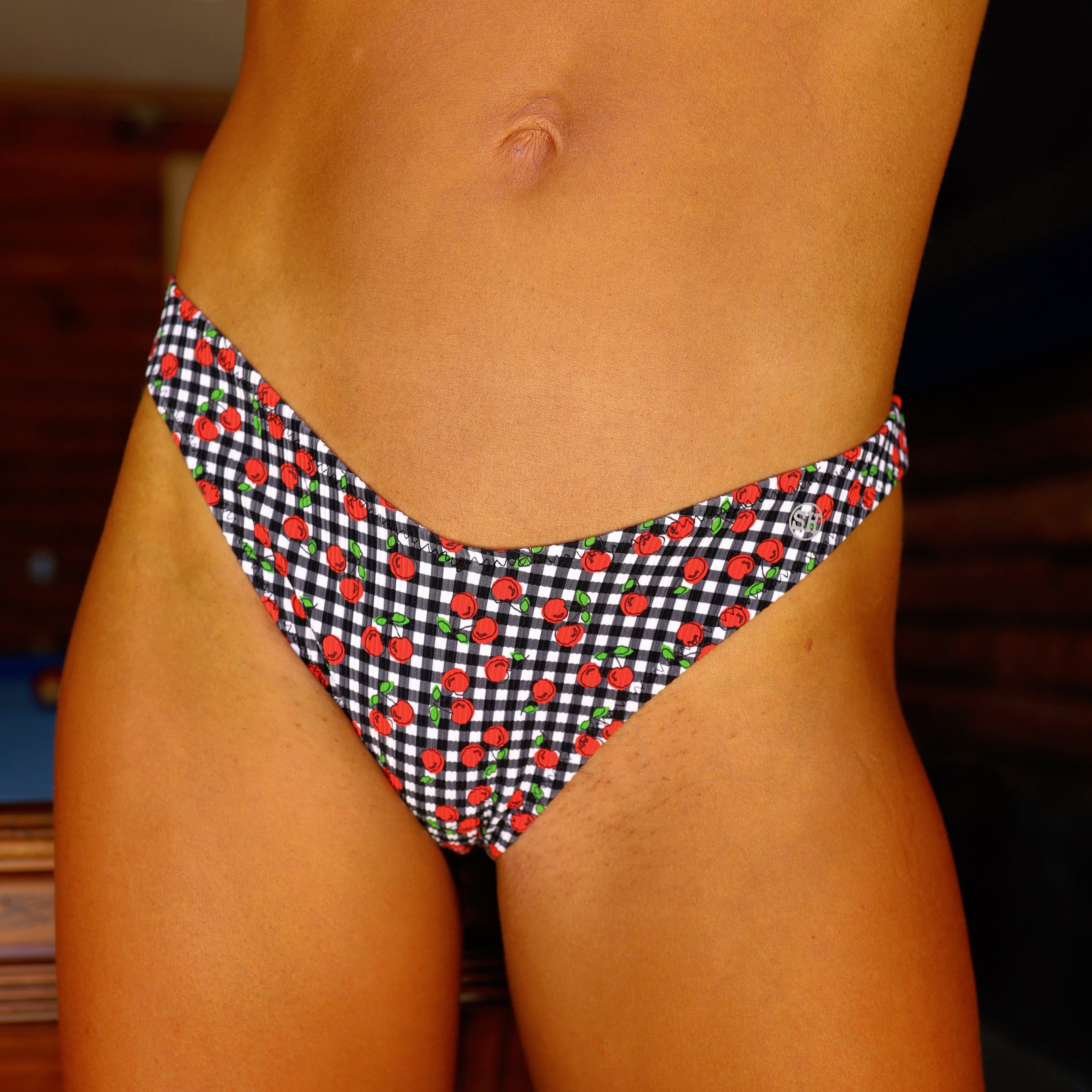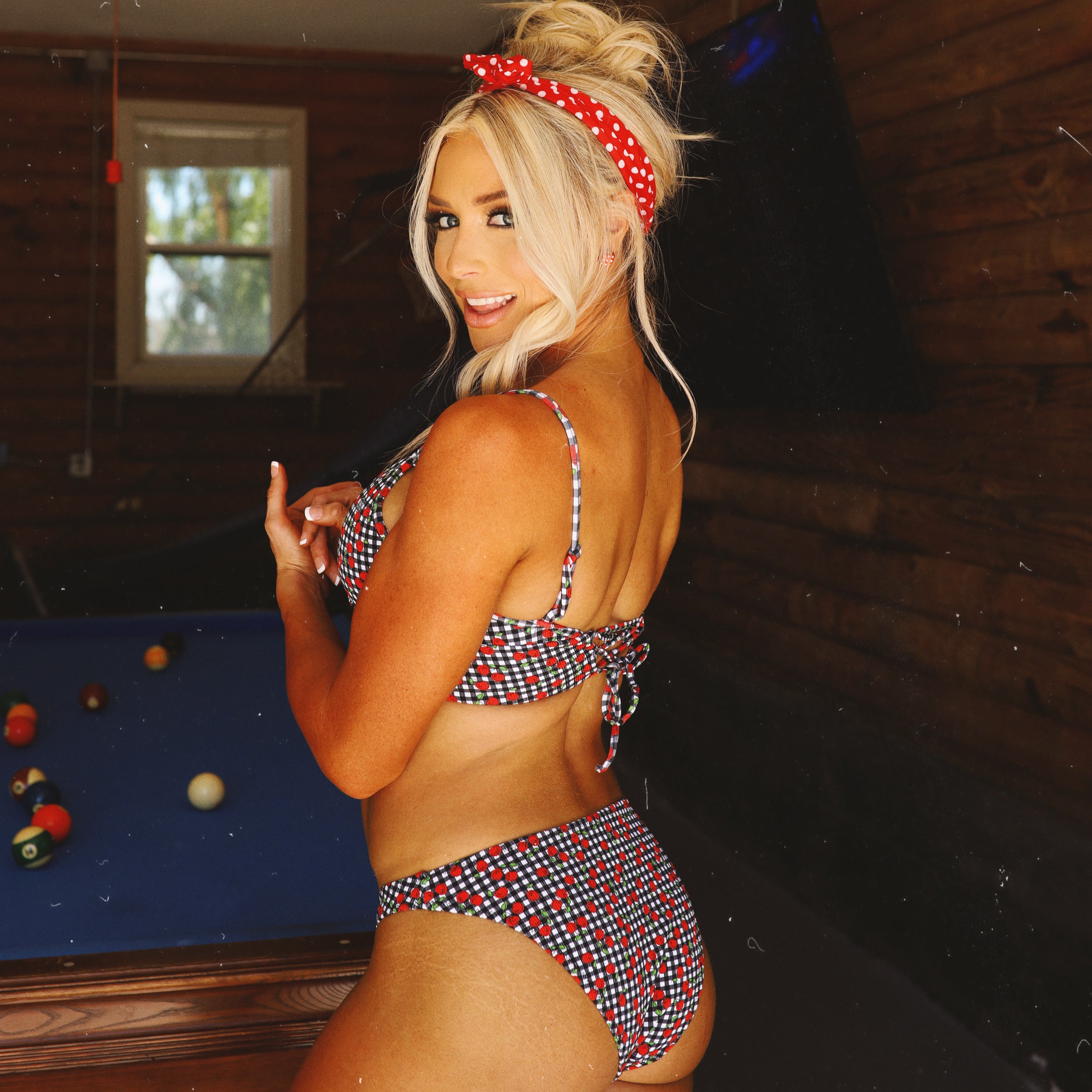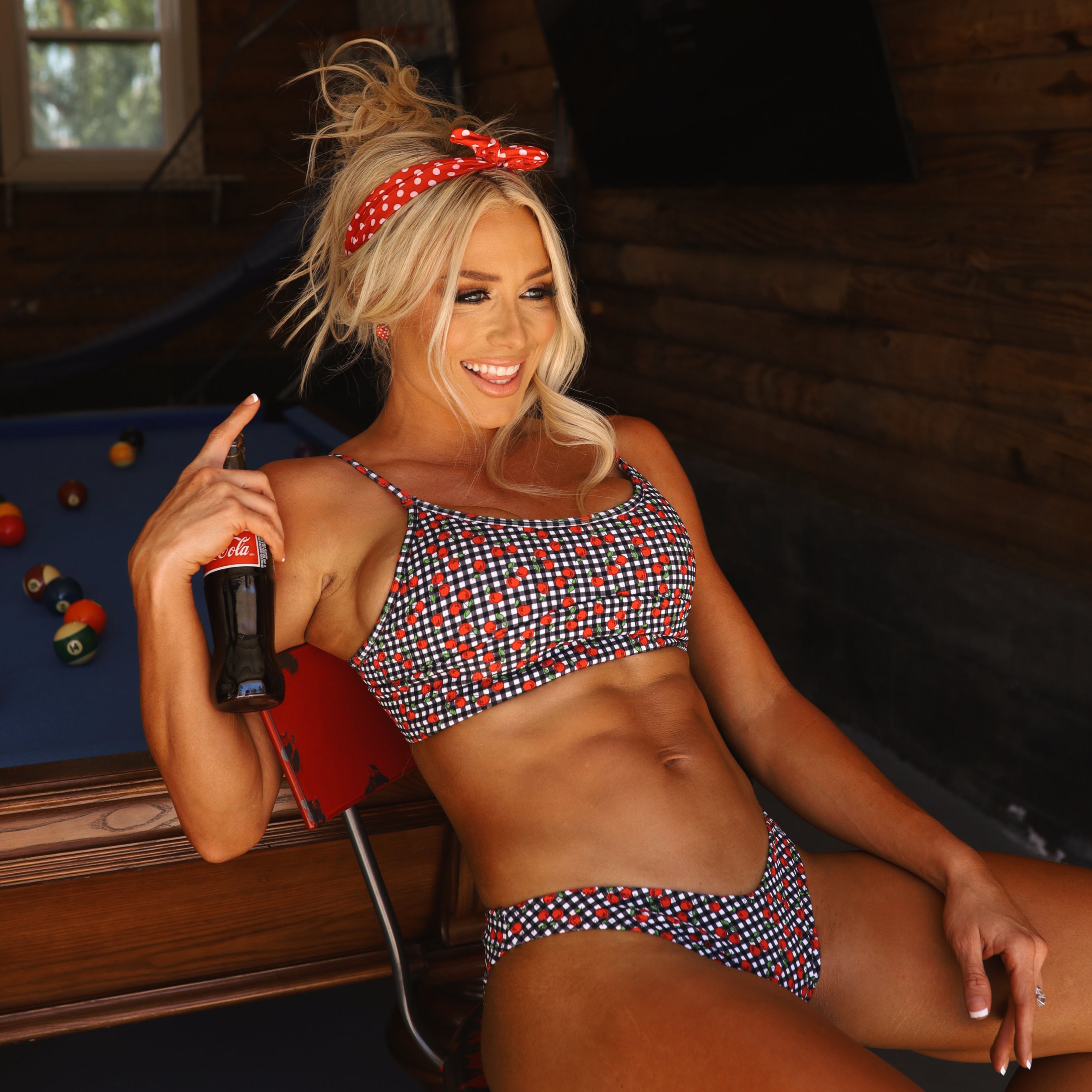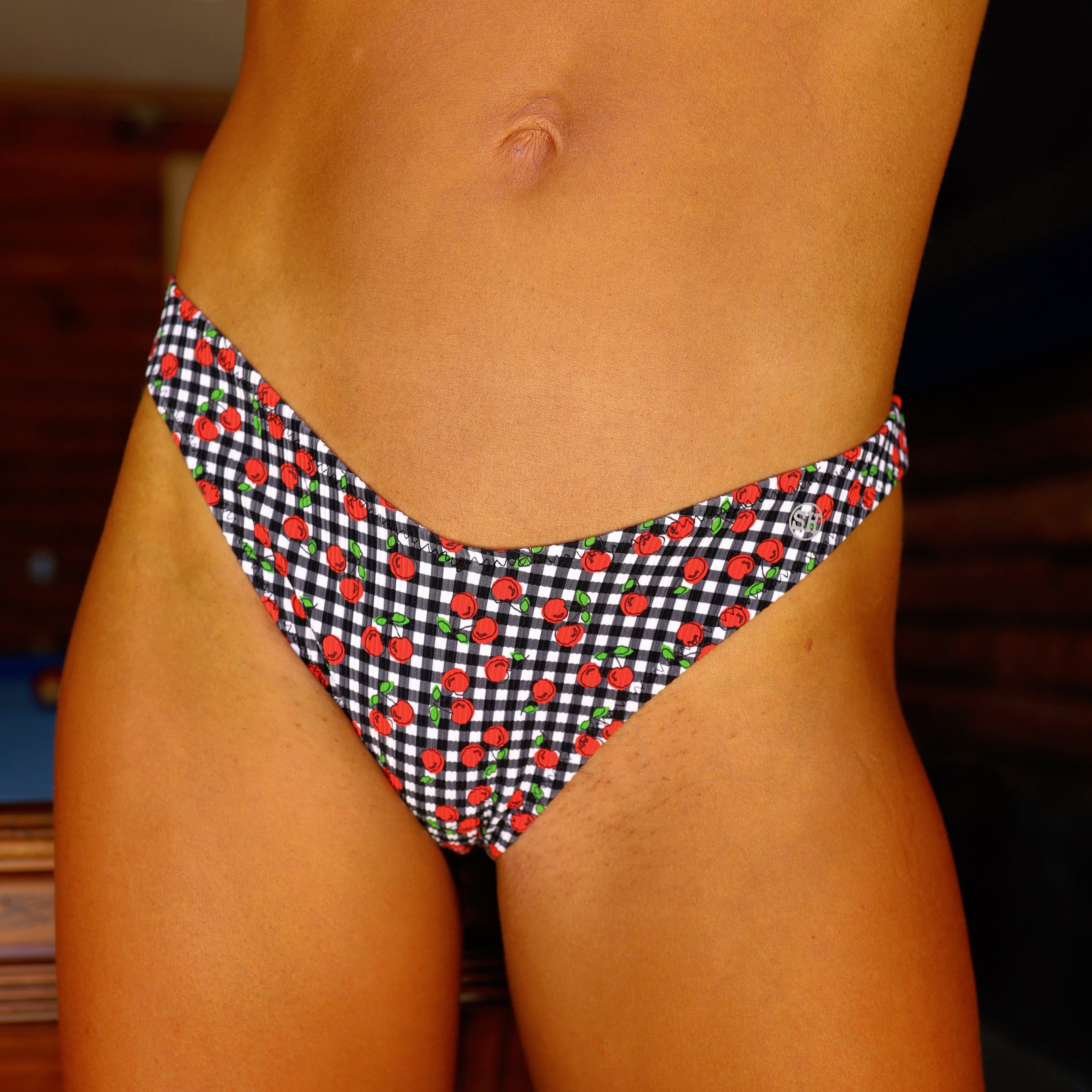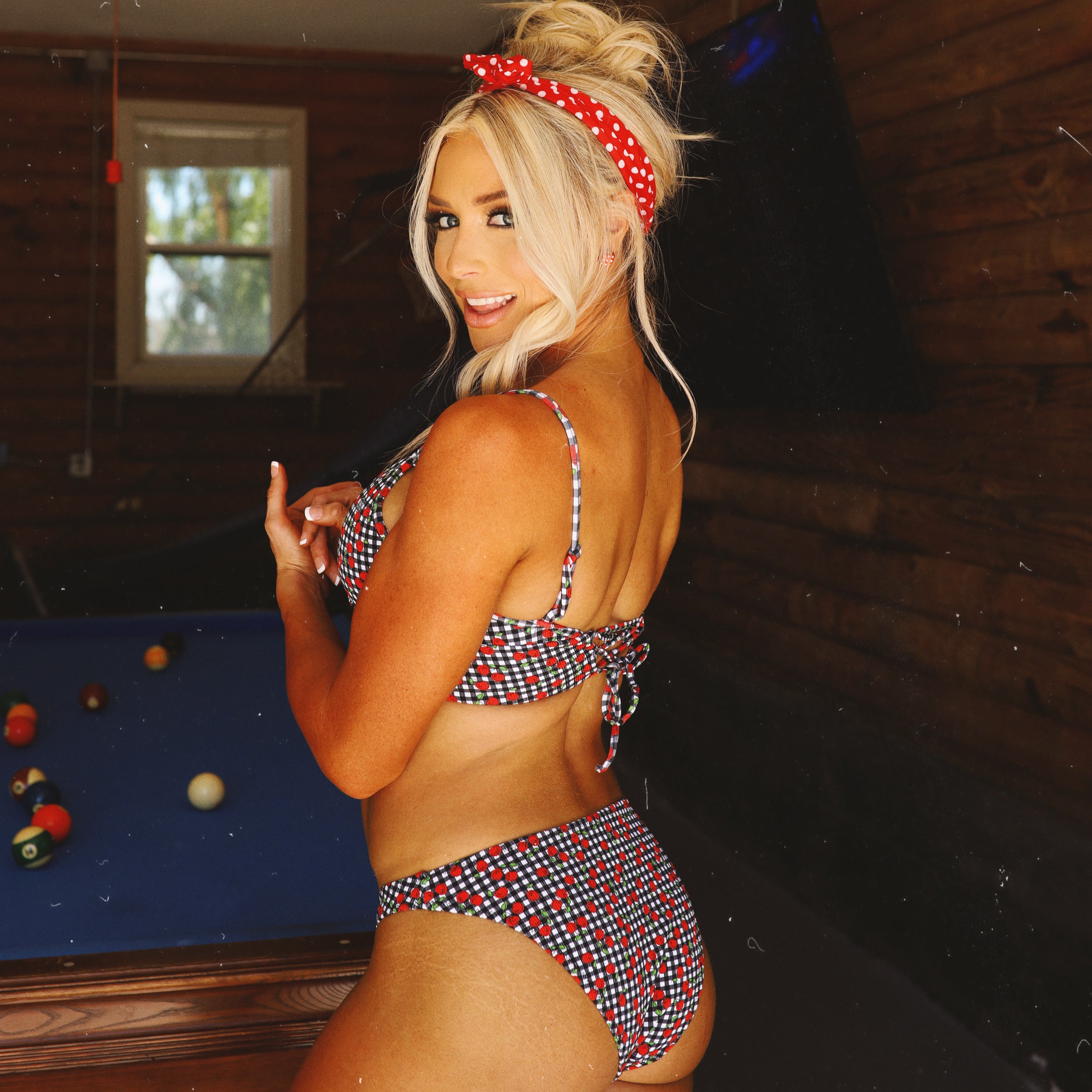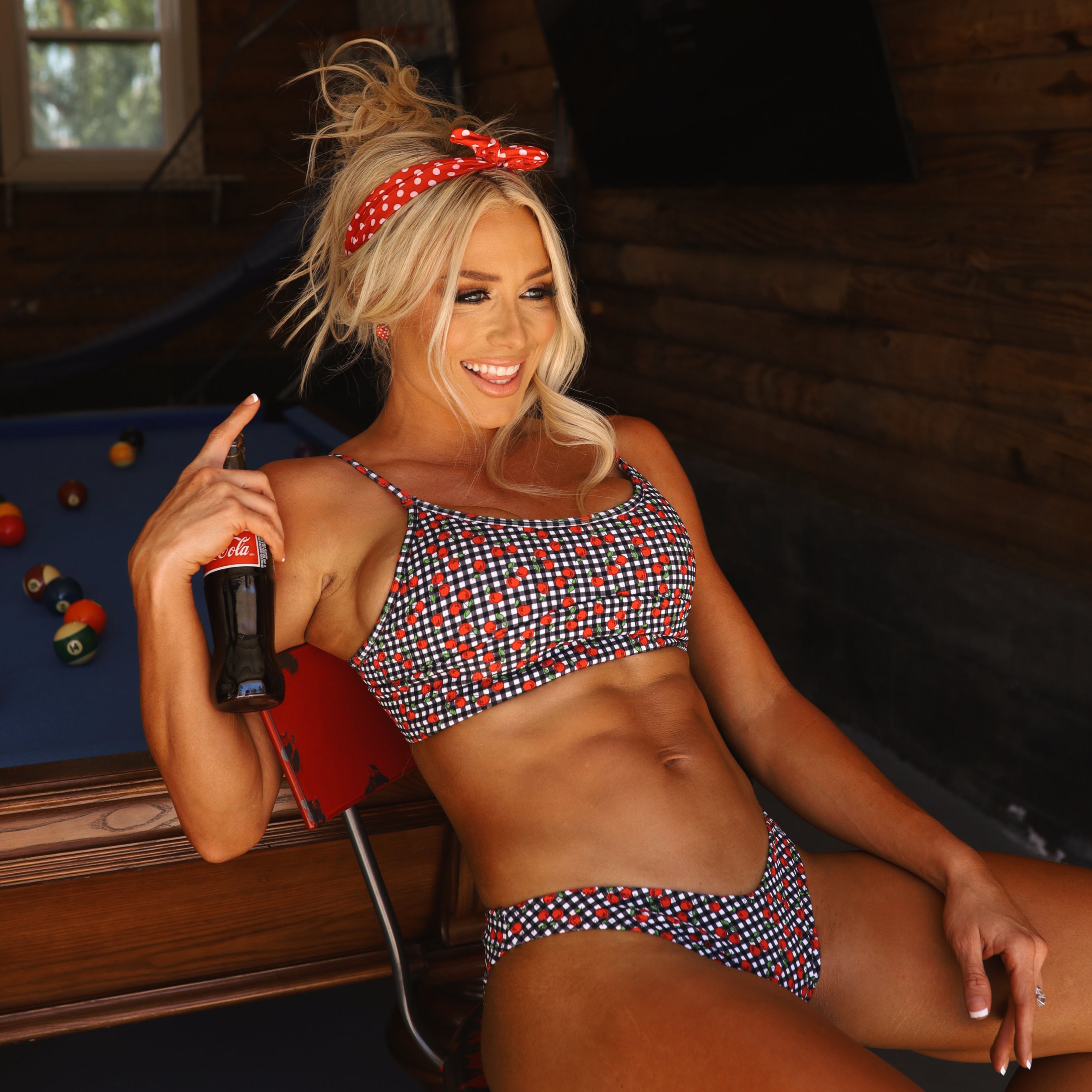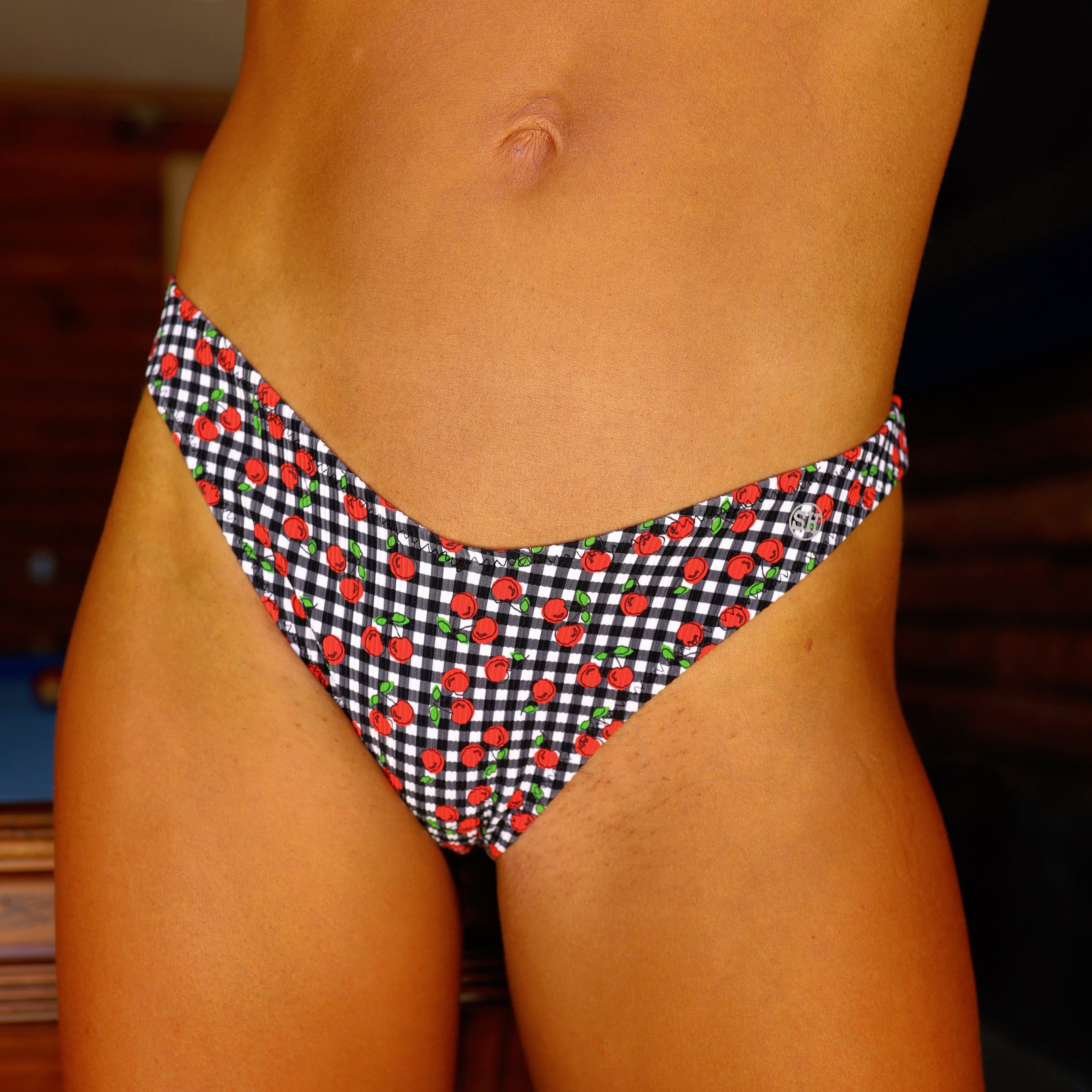 RESERVE BOTTOM in CHERRY PIE
You want full coverage? YOU GOT IT!


Our new full coverage bottom will have you feeling as cute as ever without showing too much of those juicy cheeks ya got!


this black and white gingham print with cherries
can be styled so many ways and is as classic as cherry pie!
this is a ribbed fabric with a blend of 74% nylon and 26% spandex 
Dianna is wearing a size medium and has
paired it with our BRACED TOP in CHERRY PIE